AT&T offloads WarnerMedia in $43bn deal with Discovery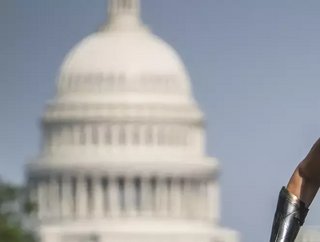 In the wake of strong Q1 earnings, AT&T is selling its media brands, including Warner Brothers and HBO Max, in a $43bn deal with Discovery.
The eye-watering cost of the 5G rollout has caused another telecommunications giant to slough off its media business in the name of reducing debt and increasing its focus on the communications sector. 
On Monday, US carrier AT&T announced that it is selling its WarnerMedia subsidiary - which comprises brands like HBO, CNN, TNT and TBS - to Discovery, home to The Food Network and HGTV. The deal will see WarnerMedia merge with Discovery in exchange for a $43bn combination of cash, debt securities, and WarnerMedia's retention of an unspecified amount of debt. 
The new company will be a "pure play" operator with a massive content library comprising almost "200,000 hours of iconic programming" and more than 100 brands, including AdultSwim, Cartoon Network, Animal Planet, and more. 
AT&T's press release from Monday morning claims that the merger will allow the new company to maintain a greater focus on original content, with the potential for increased investment in streaming properties. Whether HBO Max and Discovery+ will also merge into a single streaming platform is still unknown. 
AT&T CEO John Stankey lauded WarnerMedia and Discovery's "complementary content strengths" and said that the deal "positions the new company to be one of the leading global direct-to-consumer streaming platforms." He added that the deal, which comes a few months ahead of the planned international launch of HBO Max, will support WarnerMedia's efforts to increase its reach by tapping into "Discovery's global footprint," as well as creating "efficiencies which can be re-invested in producing more great content to give consumers what they want." 
One of AT&T's key competitors, Verizon, also recently sold off its own media business - including AOL and Yahoo - to alternative asset management firm Apollo for a much more modest $5bn.  
However different the price tag, the motivation behind both deals would appear to be the same. 
Both Verizon and AT&T are in the middle of one of the most expensive infrastructure projects in the history of private investment. Overall, the global rollout of 5G services already cost carriers around the world somewhere in excess of $2.7trn before the end of 2020. And the process is nowhere near complete. 
Earlier this year, both AT&T and Verizon shelled out almost $69bn between them at the FCC's Auction 108 for huge chunks of the C-band 5G spectrum. AT&T's sale of WarnerMedia definitely covers the costs of its own $23bn spectrum commitment, but all US carriers are clearly expecting significant ongoing costs related to bolstering their 5G networks. 
Where AT&T's move differs from Verizon is that, whereas Verizon Media - an odd collection of semi-defunct brands worth around half what Verizon actually paid for them not too long ago - gave the impression of throwing dead weight overboard, WarnerMedia is a puzzlingly profitable and ubiquitous media powerhouse. 
"We continued to excel in growing customer relationships in our market focus areas of mobility, fiber and HBO Max," said Stankey, discussing AT&T's strong Q1 earnings in a call with investors earlier this month. In fact, in Q1, 2021, AT&T managed to rake in an additional 2.7mn subscribers for its premium streaming platform, which managed to actually boost revenues for Warner Media by 9.8%, even as many of its traditional avenues of revenue generation - like movie theatres - remain closed due to the pandemic. 
Of course, it always makes more sense to sell an asset when its value is high compared to something seen as a potentially risky investment. If AT&T can leverage the sale into a more agile position in the market, and then leverage that position into a successful 5G-powered expansion of its wireless business, then this could definitely be the right move. 
David Zaslav, CEO of Discovery, added that, "During my many conversations with John, we always come back to the same simple and powerful strategic principle:  these assets are better and more valuable together.  It is super exciting to combine such historic brands, world class journalism and iconic franchises under one roof and unlock so much value and opportunity.  With a library of cherished IP, dynamite management teams and global expertise in every market in the world, we believe everyone wins...consumers with more diverse choices, talent and storytellers with more resources and compelling pathways to larger audiences, and shareholders with a globally scaled growth company committed to a strong balance sheet that is better positioned to compete with the world's largest streamers."