Verizon sells AOL, Yahoo for half of what it paid for them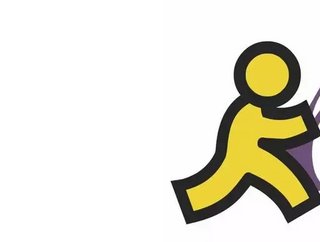 Verizon has offloaded its media subsidiary, including AOL and Yahoo, to Apollo for $5bn, just over half of what it paid for them...
Verizon has . On Monday, the US telecom carrier announced that it has entered into an agreement with Apollo, a New York-based "alternative" investment management firm, to sell its Verizon Media subsidiary for the sum of $5bn. 
Verizon Media is the holding company for some of the most venerable names in the collective consciousness of the internet: Yahoo and AOL. 
The price tag for what were once two of the internet's biggest brands represents a continuing streak of bad bets by Verizon, which is getting barely half of its money back for the two sites, compared to the $4.4bn and $4.5bn it paid for AOL in 2015 and Yahoo in 2017, respectively. 
Courtesy of Verizon
The sale comes a couple of years after Verizon sold off the once-popular blogging site Tumblr for an undisclosed sum, although have put Tumblr's final price at less than $3mn - a negligible return on investment compared to the $1.1bn that Yahoo paid for the platform back in 2013. 
Following the sale of Verizon Media (which will pass through the transaction as Yahoo), Verizon will maintain a 10% stake in the company and its current CEO, Guru Gowrappan, will continue to lead the company. 
Gowrappan has said that he is "excited to be joining forces with Apollo." He added in a statement to the press on Monday that, "The past two quarters of double-digit growth have demonstrated our ability to transform our media ecosystem. With Apollo's sector expertise and strategic insight, Yahoo will be well positioned to capitalize on market opportunities, media and transaction experience and continue to grow our full stack digital advertising platform. This transition will help to accelerate our growth for the long- term success of the company."
Executives from Apollo have also expressed their confidence and enthusiasm for Verizon's stable of media assets. David Sambur, a senior partner at Apollo Global, said that he and his colleagues are "big believers in the growth prospects of Yahoo and the macro tailwinds driving growth in digital media, advertising technology and consumer internet platforms." 
While talking about the same media organisation that produced pearls of internet absurdity like Yahoo Answers (which is being shut down ahead of the sale - sorry, MBMBaM-binos) in the same breath as phrases like "a key destination for finance and news among Gen Z" seems laughable, Apollo Global may have a point.   
Yahoo News recently became the fastest-growing news organisation on the immensely-popular social media platform TikTok (a sentence I never thought I'd ever write), and Verizon Media goes into the sale off the back of two years of strong revenue growth. 
So, why is Verizon selling a profitable chunk of itself for just over half of the $9bn it coughed up just a few years ago? 
Much like its competitors AT&T and T-Mobile, Verizon is in the middle of one of the biggest private infrastructure expenses in history. The global 5G rollout prompted more than $2.7trn of investment before the end of 2020, and it's nowhere near "complete". 
Infrastructure companies, governments, and particularly carriers are in the fight to stay competitive and maybe, just maybe, start turning a profit. Verizon will reportedly be using the $5bn raised from the sale of AOL, Yahoo and the other Verizon Media brands to "aggressively pursue growth areas and stands to benefit its employees, advertisers, publishing partners and nearly 900mn monthly active users worldwide." It's a good bet that those growth areas it plans to aggressively pursue are linked to expanding and improving its 5G coverage.    
"Verizon Media has done an incredible job turning the business around over the past two and a half years and the growth potential is enormous," said Hans Vestberg, CEO, Verizon on Monday. "The next iteration requires full investment and the right resources. During the strategic review process, Apollo delivered the strongest vision and strategy for the next phase of Verizon Media. I have full confidence that Yahoo will take off in its new home."