Virgin Media O2 vows to become more inclusive and equitable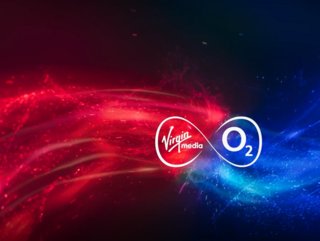 Virgin Media O2 announces progressive commitments to achieve gender parity and to increase employees from minoritised ethnic groups by 2027
Virgin Media O2 is launching a new plan and commitments to become a more equitable and inclusive company.
As part of its new diversity, equity, and inclusion (DE&I) strategy, All In, Virgin Media O2 is introducing a series of bold ambitions to help it better represent the diverse communities it serves across the UK.
This is coupled with measures to show greater support and allyship to people from marginalised communities, with Virgin Media O2 providing support for transgender and non-binary employees, as well as funding life-changing programmes for young people from minoritised ethnic groups.
All In is Virgin Media O2's first combined DE&I strategy since the companies joined forces last year and builds on the positive progress made by Virgin Media and O2 in creating inclusive organisations.
The All In plan
At the heart of Virgin Media O2's All In strategy are four ambitions to be achieved by 2027, they are:
Equal representation of women and men in the company's wider leadership team
To have driven forward progress for gender parity, including all gender identities and expressions across the organisation
15% of Virgin Media O2's wider leadership team will be from minoritised ethnic groups
25% of Virgin Media O2's wider organisation will be from minoritised ethnic groups
The ambitions which are aimed at the company's wider leadership level – around 1,000 employees – have been set to drive accountability and to enact change at the very top of the organisation.
In addition, the company will set goals for teams across the business which will be measured and reviewed regularly to ensure it stays on track to meet its 2027 commitments.
Virgin Media O2 will also encourage its employees to share, confidentially, more diversity information so it can understand and then tackle potential barriers in its hiring, promotion, and retention practices, to ensure it drives forward meaningful change.
Philipp Wohland, Chief People Officer at Virgin Media O2, said: "Virgin Media O2's purpose is to upgrade the UK; that's not just through our leading products and services, it's also by the type of company we want to be and the role we play in society.
"With our All In strategy we're taking a step-change in our approach to creating a more inclusive and equitable company – both for our employees and customers, where we truly represent the diverse communities we serve.
"Virgin Media O2 is a great place to work and we're committed to creating a culture where everyone has the opportunity to thrive."