Lessons operators can take from the video streaming world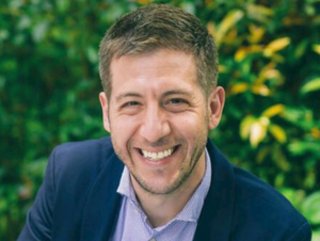 Paolo Cuttorelli, SVP & General Manager, APAC & EMEA at Evergent. Credit: Evergent
Paolo Cuttorelli, SVP & General Manager, APAC & EMEA at Evergent, shares monetisation and retention lessons that operators can take from video streaming
Video streaming is often seen as the poster child of the subscription economy with the likes of Apple, Amazon, Disney and Netflix slugging it to rapidly build massive subscriber bases.
The market is ultra-competitive and the risk of rapid churn is high, with consumers able to cancel and switch services easily. As explained by Paolo Cuttorelli, SVP & General Manager, APAC & EMEA at Evergent, mobile and telco operators already live or die by their ability to retain customers and are increasingly looking to capitalise on their 5G networks by offering a far greater array of subscription-based services in addition to data and voice packages.
What lessons can operators take from the world of the NBA, DirecTV, FOX, and Britbox? Paolo and Evergent – with a focus on helping telco and mobile operators and media companies across EMEA and APAC navigate the challenges of scaling and retaining their subscribers amid a rapidly changing digital ecosystem and shifting customer demands – outline how the video industry has revolutionised subscription models and the lessons that can be applied to the mobile and telco space, while taking inspiration from the innovative new ways to engage with consumers on a hyper-personalised level by tapping into consumer behaviour insights, enabling them to market more effectively, drive efficiencies and launch new services more quickly.
How can mobile operators unlock new opportunities to acquire and retain customers today?
Subscriber engagement dynamics are radically shifting. Consumers don't just want a fair price, they also want to feel valued. They prioritise experiences over products, and as such, their loyalty is determined by their past experiences. Operators can harness a deeper understanding - and prediction - of consumer behaviour through data. This enables them to create hyper-personalised experiences that encourage loyalty and reduce churn while keeping onboarding low-touch.
Data, therefore, is at the heart of customer-centricity for businesses today. There's a huge opportunity to build databases of rich insights based on how users behave. These resources can serve as the building blocks for actionable strategies that elevate and hyper-personalise customer experiences throughout their subscription journey. An example of a strong way to hyper-personalise customer campaigns is to segment subscribers into buckets. Through audience research and data insights, operators can look at payment behaviours, location average affordability, subscription plans, period of association with the customer group, and credit risk.
The video industry's revolutionary impact on telco subscription models
Streaming providers like Netflix and Spotify have captured users' hearts with their subscription models. Determining how content is monetised and making use of user data insights to tailor specific offerings has played a key factor in the media and entertainment industry's success. This model has allowed consumers to feel more empowered than ever to assemble and rearrange their entertainment mix however and whenever they see fit. Though obviously successful, this model is also providing an opening for pay TV providers to allow their customers to bundle together both traditional and streaming services.
It's an ultra-competitive market with a high risk of rapid churn, as consumers can cancel and switch services easily.
The top monetisation and retention lessons that operators can borrow from the world of video streaming
5G is empowering a new level of service delivery, creating opportunities in both traditional and emerging markets. Mobile operators can offer a greater range of services that extend beyond sports, healthcare, public facilities, and other sectors. This enables them to morph into 'lifestyle' companies that cater to their customers' needs. There's a strong opportunity to build deeper relationships with customers as well as leveraging 5G's potential to drive new areas of profitability. The focus is on identifying what value they're providing and understanding what drives the uptake and loyalty of users to increase that value footprint over time. To do that, they can look into their user database to draw insights from and build a clearer picture of consumer behaviour. For example, presenting consumers with a huge array of price plan choices can be confusing and off- putting. Using data, operators can work out what's likely to appeal most to different groups – enabling them to present relevant options, boosting conversion rates.
Years ago, telco operators might have rolled out price changes slowly – often hand in hand with regulator oversight. Today's competitive mobile landscape is increasingly dynamic. Consumer behaviour can shift fast. In response, operators need to be able to roll out pricing changes, offers and promotions in a truly flexible and agile way. As such, today's biggest challenge is in tackling legacy support systems that can't keep up with the additional strain and nuances of 5G-based offerings. This includes one-time offers or package bundling that needs to be rolled out quickly.
There's a huge opportunity for mobile operators looking to make a change towards more modern, comprehensive systems that offer real-time data insights. Such a tack can allow those operators a chance to stand out and gain a strong market share for new 5G-enabled services.
******
For more insights into the world of Mobile - check out the latest edition of Mobile Magazine and be sure to follow us on LinkedIn & Twitter.
Other magazines that may be of interest - Data Centre Magazine.
Please also check out our upcoming event - Cloud and 5G LIVE on October 11 and 12 2023.
******
BizClik is a global provider of B2B digital media platforms that cover Executive Communities for CEOs, CFOs, CMOs, Sustainability leaders, Procurement & Supply Chain leaders, Technology & AI leaders, Cyber leaders, FinTech & InsurTech leaders as well as covering industries such as Manufacturing, Mining, Energy, EV, Construction, Healthcare and Food.
BizClik – based in London, Dubai, and New York – offers services such as content creation, advertising & sponsorship solutions, webinars & events.