Can HBO Max fund AT&T's 5G rollout?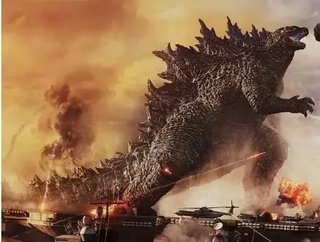 AT&T needs strong revenues to support its upgrade to 5G. Thursday's Q1 earnings results are a promising start...
US carrier AT&T - along with its competitors - is playing a dangerous game. The nationwide rollout of 5G coverage is one of the biggest and fastest rollouts of any new technology in history. It's also one of the most expensive. 
AT&T has already made more than $23bn in spectrum commitments over the past few 5G auctions, and that doesn't include the costs of installing the necessary physical and virtual infrastructure needed to actually take advantage of the spectrum it now controls. 
On top of this, as Emily Bary from MarketWatch , "Even before the crisis began, AT&T T faced the challenging and costly tasks of securing its wireless future in 5G and adapting its WarnerMedia business to the world of streaming, all while maintaining a heavy debt load due to acquisitions."  
High cost investments, a declining premium TV market, and huge bills for a nationwide 5G rollout all present a sizable mountain to climb for the carrier, but in spite of all this, Thursday's quarterly earnings announcements point towards AT&T being on the right track. 
"We continued to excel in growing customer relationships in our market focus areas of mobility, fiber and HBO Max," said John Stankey, AT&T CEO, in a call with investors on Thursday. 
"We had another strong quarter of postpaid phone net adds, higher gross adds, lower churn and good growth in Mobility EBITDA. We also continue to increase penetration in markets where we offer fiber broadband and we're moving quickly to deploy more fiber. HBO Max continued to deliver strong subscriber and revenue growth in advance of our international and AVOD launches planned for June."
It should come as no huge surprise that AT&T managed to rake in an additional 2.7mn subscribers for its premium streaming platform, which managed to actually boost revenues for the company's subsidiary Warner Media by 9.8%, even as many of its traditional avenues of revenue generation - like movie theatres - remain closed due to the pandemic. 
This could also have something to do with the fact that AT&T decided to make its entire slate of theatrical releases for 2021 available direct-to-streaming for HBO Max subscribers. The fact that the theatrical release of "Godzilla vs. Kong," - which was simultaneously made available to HBO Max subscribers - generated over $80mn at the US box office and over $300mn globally as the No. 1 film over the past three weekends, has been described as an "early endorsement" of WarnerMedia CEO Jason Kilar's decision to provide at-home access to premium titles still in theatres. 
AT&T will need to maintain this kind of momentum if it is to not only make good on its current investments in the streaming and media space, but support a massive 5G rollout across the US that is capable of competing with Verizon and T-Mobile (particularly following its merger with Sprint and subsequent leap past AT&T to become the US' number two telecom).