Verizon and AT&T throw down almost $69bn in 5G auction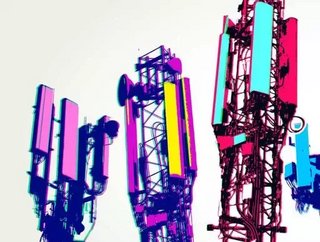 In a bid to catch up with T-Mobile in the battle for mid-band 5G spectrum space, Verizon and AT&T bid more than $68bn in the latest FCC auction...
The much anticipated Auction 108 - also known as the C-Band Auction - has finally come and gone. The bidding war between the US' major telecom investors was fierce, with the total sum collected by the FCC in exchange for the 5,684 mid-band 5G spectrum licenses on offer exceeding $81bn. 
On the face of it, the results of the auction aren't hugely surprising. Verizon and AT&T predictably went to the mat with the most to lose, given T-Mobile's current dominance over the US' 5G mid-band spectrum, which has allowed the operator to recently , increasing coverage across the US' rural and urban areas. 
T-Mobile has comfortably led the US' 5G race so far. Verizon has made some strong technological leaps in terms of enterprise 5G, private networks and high profile sporting events, but T-Mobile's far bigger slice of the low and mid-band 5G spectrum have resulted in it storming ahead of the pack in terms of reliability and breadth of service.  
Now, AT&T and Verizon want to even the score, and are apparently willing to pay handsomely for the privilege. 
Of the $81bn committed by the auction's five participants, just under $69bn was contributed by AT&T and Verizon. Again, not surprising. 
What was surprising though was by just how much Verizon outbid AT&T. The telecom operator (acting under the name Cellco Partnership) bought a staggering $45.5bn worth of licenses at the auction, amounting to 3,511 individual licenses in total, almost double that won by AT&T. 
AT&T bid just over $23.4bn to secure 1,621 licenses at auction, just over half of Verizon's cash splash. 
T-Mobile politely remained on the outskirts of the frenzied contest, content to snap up a mere 142 licenses for the miserly sum of $9.3bn. 
The licenses sold cover around 280 MHz of spectrum between the 3.3 GHz and 4.2 GHz frequencies. The frequencies' location between the fast but limited high band - or mmWave - frequencies and the broad but slow low band spectrum are expected to make the licenses an important element of Verizon and AT&T's 5G strategies going forward.