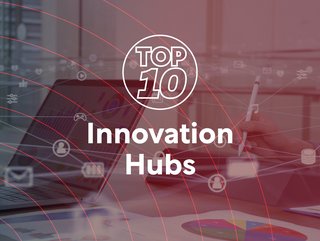 Mobile Magazine considers the cities with some of the largest global technology hubs that are committed to advancing digital transformation
Mobile Magazine considers some of the largest global hubs for technological innovation, as well as the companies that exist within them
An innovation hub brings together researchers, creators and innovators to harness ideas into industry-changing products.
Cities are often hubs of innovation and creativity and work to achieve plenty of global goals. In particular, universities and research centres serve as places to attract and recruit talent in growing industries. With highly trained and specialised workforces, businesses can scale up solutions quickly and efficiently.
As IoT, 5G and AI technologies continue to redefine the world's industries, Mobile Magazine considers the cities with some of the largest global technology hubs that are committed to advancing digital transformation.
10: Shanghai
Shanghai is already a global financial hub, but is also home to regional headquarters of large companies such as Deloitte, IBM and PwC. The city has fast become a hotspot for innovative and creative technology solutions.
It has also become a new world-leading innovation hub, thanks to the huge investments over the past decade. In particular, the city's annual investment for scientific research has nearly tripled compared to 10 years ago. Shanghai is also considered a leading smart city due to its strong data platform, comprehensive deployment of 5G and use of innovative technologies like digital twins.
9: Paris
In addition to being Europe's top economic region and business hub, Paris is often praised for its business-friendly atmosphere. Its extremely diverse economic landscape caters to all types of businesses, especially those which operate in the Region's most innovative industries.
Paris' growth as an innovation hub owes much to the presence of top universities and high-tech research. A large network of support structures such as accelerators and incubators, as well as informal communities that work to connect entrepreneurs and technologists, also play important roles in the city's innovation ecosystem.
8: Geneva
With its central location and connections across the region, the Geneva Innovation Centre has become a European hub for science-based innovation. Geneva is also the third best start-up ecosystem in Switzerland and is internationally recognised as a centre for diplomacy, finance and international organisations. In recent years, the city has experienced a remarkable surge in business development.
In this age of increasingly fast technological advancements, UN Geneva in particular is committed to working with member states to stay ahead of the curve through innovations in multilateral diplomacy and digital development to achieve their sustainable development goals.
7: Tokyo
Always committed to innovation, Japan's capital has a long history of tech entrepreneurship with companies like Fujitsu, Hitachi and NTT having been founded there. Now, the city is home to start-up companies like MoneyTree and Yappli, this is a legacy set to continue long into the future.
Tokyo is one of the most high-tech cities in the world and is home to some of the world's most major tech brands, as well as being considered the home of robotics and consumer electronics. The city also boasts the prestigious Tokyo Institute of Technology.
6: Hong Kong
With the likes of the Hong Kong Science Park, Hong Kong is widely regarded as a centre of innovation. As one of the leading international financial centres, it is a prime location for financial services and biotech companies.
As Asia's largest fundraising hub for biotechnology, Hong Kong offers a wide range of programmes for start-ups in strategic sectors. With around 4,000 start-ups in 2022, Hong Kong is one of the top sites in Asia to capitalise ideas and drive innovation.
5: Boston
What makes Boston unique is its focus on rapidly growing sectors. As well as having all the tech giants present in its city, including Apple, Google, Amazon and Microsoft, the Cambridge Innovation Centre is located there as well which aims to create the best possible environment and programming to enable organisations to tackle the biggest local and global challenges while fostering growth and connection.
The city is also praised for its connectivity to the rest of the world. It invested into two digital health innovation labs in 2018 and collaborated with IBM to design and online platform to connect and support the city's start-up community.
4: London
Occasionally known as 'Tech City', the City of London contains a cluster of high tech companies including Cisco, Facebook, Google and Intel and as such, investment in innovation is high. Academic institutions like Imperial College London, London Metropolitan University and The University of London are known to be partners in projects based in the city.
This growth in innovation has reached new heights in recent years, with the UK capital's tech scene raising US$25.5bn on start-ups alone, making it the fourth-highest city for VC investment globally. It also has access to a world-class talent pool and access to six international airports, along with a vibrant business culture.
3: Beijing
The capital city of the People's Republic of China has an abundance of innovation, boasting 90 Universities, 1,000 scientific research institutes and the Zhongguancun Hub which houses 9,000 tech companies including AI champion Baidu and the Social Media giant Sina Corp.
Beijing has also built seven national technology innovation centres, three national manufacturing innovation centres and 78 national engineering research centres. The new Beijing International Science and Technology Innovation Centre is set to be completed by 2025 and will aim to be a tech base for the country.
2: Singapore
Besides that, the city of Singapore has always seen the value of investing in talent to further the country's digital economy ambitions and innovation ecosystem to become a Smart Nation. One of the world's fastest growing markets and a safe and stable environment, Singapore is one of the world's fastest-growing markets for technology companies and entrepreneurs.
Singapore ultimately attracts world-class international organisations to its shores, causing it to be successful as a multicultural technology hub. In particular, The Singapore Innovation Hub is Accenture's flagship hub for Southeast Asia.
1: San Francisco
San Francisco has always had a unique culture that prided itself on entrepreneurialism. One of the Bay Area's most significant competitive and collaborative assets is its deep scientific base, which enables basic scientific inquiry but also technology breakthroughs that generate new world-class companies - and often create or transform entire industries.
Home to Silicon Valley, the city has seen the birth of huge technology giants like Apple, Google and Facebook. As a result, it is now home to plenty of major technology, software and internet companies and boasts a vibrant ecosystem of venture capitalists, tech incubators and a pool of top-tier talent.
******
For more insights into the world of Mobile - check out the latest edition of Mobile Magazine and be sure to follow us on LinkedIn & Twitter.
Other magazines that may be of interest - Data Centre Magazine.
Please also check out our upcoming event - Net Zero LIVE on 6 and 7 March 2024.
******
BizClik is a global provider of B2B digital media platforms that cover Executive Communities for CEOs, CFOs, CMOs, Sustainability leaders, Procurement & Supply Chain leaders, Technology & AI leaders, Cyber leaders, FinTech & InsurTech leaders as well as covering industries such as Manufacturing, Mining, Energy, EV, Construction, Healthcare and Food.
BizClik – based in London, Dubai, and New York – offers services such as content creation, advertising & sponsorship solutions, webinars & events.