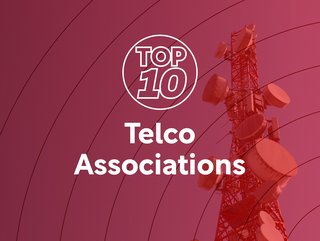 Mobile Magazine considers some of the most dynamic and well-known telco associations that are committed to delivering innovation within telecommunications sectors
Mobile Magazine considers some of the leading global telco associations that are committed to advancing global telecommunications and connectivity
A telco association brings together technology companies and organisations within the telco industry to improve communications and achieve greater global digital transformation. Both government and stakeholder can collaborate to achieve positive outcomes.
Often, they work to advance high-speed networks around the world and develop next-generation Information and Communications Technology (ICT). Their members often develop strong networks and partnerships with the aim of growing business and satisfying customers around the world.
With this in mind, Mobile Magazine considers some of the most dynamic and well-known telco associations that are committed to delivering innovation within telecommunications sectors.
The United States Telecom Association (also known as US Telecom) is an organisation that represents businesses related to telecommunications based in the United States of America. As a trade association, it represents the interests of the country's telecommunications industry.
Originally founded in 1897, USTelecom members are technology innovators creating new opportunities and connections for families, enterprises, and communities. They represent a diverse set of communications-related businesses, including those that provide wireless, Internet, cable television, long distance, local exchange, and voice services.
9: National Telecommunications and Information Administration (NTIA)
NTIA is an agency of the United States Department of Commerce that serves as the President's advisor on telecommunications policies that concern the country's economic and technological advancement, as well as the regulation of the telecommunications industry.
Its policymaking focuses on expanding broadband internet access and greater adoption in the US, expanding the use of spectrum by all users and ensuring that the internet remains an engine for continued innovation and economic growth. NTIA is also a leading source of research and data on the status of broadband availability and adoption in the US.
CTIA represents the wireless communications industry within the US. From carriers and equipment manufacturers to mobile app developers and content creators, it works to bring together a dynamic group of companies that enable consumers to lead a twenty-first-century connected life.
The organisation has helped lead efforts to remove regulatory barriers at all levels of government to the deployment of wireless infrastructure, particularly small cells and distributed antenna systems (DAS). It works to develop test plans and certification processes for mobile devices and coordinates with members and other industry leaders to ensure the security of mobile networks and devices.
Key facts
US$475bn wireless fuels economy by contributing US$475bn each year

99% - nearly every American has three or more choices in mobile providers

15% 5G networks will help reduce carbon emissions by up to 15% before 2030
The Wireless Infrastructure Association is an American trade association for wireless providers and companies that build cell phone towers, rooftop wireless sites and other facilities that transmit wireless communication signals.
It advocates for the deployment of broadband infrastructure across the United States and aims to represent the companies that make up the broadband infrastructure ecosystem. Its members include wireless carriers, infrastructure providers and service firms that operate over 135,000 different wireless facilities.
6: The 3rd Generation Partnership Project (3GPP)
3GPP is an umbrella term for a number of standards organisations which develop protocols for mobile telecommunications, including radio access, core network and service capabilities which provide a complete system description for mobile communications.
Its 5G and LTE-Advanced ecosystem aims to allow for global network evolution at the appropriate pace for market need and local state of readiness. The 3GPP model maximises on its compatibility with legacy 3GPP infrastructure and equipment and works to deliver the promise of an end-to-end ecosystem that can support a growing number of use cases.
5: European Telecommunications Standards Institute (ETSI)
ETSI is an independent, not-for-profit standardisation organisation in the field of ICT. It works to support the development and testing of global technical standards for ICT-enabled systems, applications and services.
Headquartered in France and founded in 1988, the organisation provides a comprehensive set of standards for a wide range of services, including access network technologies. This involves telecom management, 5G, AI and augmented reality, to name a few
ETSI also works closely with the European Commission (EC) and the European Free Trade Association (EFTA).
4: Telecommunications Industry Association (TIA)
TIA is at the intersection of network and communications technologies, bringing together communities across technology, government affairs, standards and business performance. It aims to shape solutions, facilitate programmes and provide products and services that enable high-speed networks and aim to accelerate next-generation ICT innovation across all markets.
The organisation has a global membership of more than 400 member companies. It positions itself at the centre of an ecosystem that works to deliver technologies and services that are revolutionary to the way the world communicates.
Its members include ICT manufacturers and suppliers, network operators and service enablers, distributors and system integrators.
Key facts
125m+ monthly reach

100+ trusted brands

1,000+ industry experts
Informa Tech helps business professionals make better technology decisions and marketers reach the most powerful tech buyers and influencers in the world.
In the telco world, the organisation's service providers are able to offer market insights and solutions to the diverse ecosystem of operators, cloud service players, hyperscalers, enterprise, consumer and industry suppliers. It provides specialist content, facilitates valuable industry connections and offers digital demand generation services to its clients.
Through a portfolio of global events, research, marketing services, bespoke consulting projects, training and trusted media brands, InformaTech provides solutions to help navigate digital transformation and drive innovation.
2: International Telecommunication Union (ITU)
ITU is a specialised agency of the United Nations (UN) that is responsible for matters related to ICT. It was established on 17 May 1865 as the International Telegraph Union, making it the oldest UN agency.
It is a unique platform that brings together 193 member states, as well as more than 900 companies, universities and international and regional organisations. Its members are growing increasingly more diverse and aim to deliver on the promise of the digital economy.
The organisation is committed to connecting all the world's people, regardless of location, with a broad range of regional initiatives in places like Ethiopia in Africa for example. Its work aims to protect and support everyone's right to communicate.​
1: Global System for Mobile Communications Association (GSMA)
GSMA is a non-profit industry organisation that represents the interests of mobile network operators worldwide. More than 750 mobile operators are full GSMA members and a further 400 companies in the broader mobile ecosystem are associate members.
It is a global organisation that seeks to unite the mobile ecosystem to discover, develop and deliver innovation that is foundational to positive business environments and societal change. GSMA's vision is ultimately to unlock the full power of connectivity so that people, industry and society thrive.
The association's services offer data, resources and tools to help businesses in the ecosystem work together more effectively, which ultimately leads to customers having better experiences with their mobile devices.
******
For more insights into the world of Mobile - check out the latest edition of Mobile Magazine and be sure to follow us on LinkedIn & Twitter.
Other magazines that may be of interest - Data Centre Magazine.
Please also check out our upcoming event - Net Zero LIVE on 6 and 7 March 2024.
******
BizClik is a global provider of B2B digital media platforms that cover Executive Communities for CEOs, CFOs, CMOs, Sustainability leaders, Procurement & Supply Chain leaders, Technology & AI leaders, Cyber leaders, FinTech & InsurTech leaders as well as covering industries such as Manufacturing, Mining, Energy, EV, Construction, Healthcare and Food.
BizClik – based in London, Dubai, and New York – offers services such as content creation, advertising & sponsorship solutions, webinars & events.