Top 10 leading global smart cities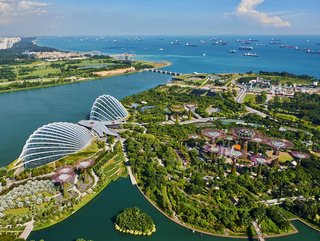 As IoT, 5G and AI technologies are set to redefine the world's industries, we explore the top 10 smart cities setting the pace of global innovation
According to United Nations predictions, 70% of the world's population will live in cities and urban areas by 2050.
In order to support both this shift and the needs of the growing population, smart city technologies will hold an increasingly critical role.
Although there is no one fixed criteria for defining a smart city, it is generally agreed that there are currently more than 140 smart cities across the world. And, this number is growing rapidly.
At the forefront of this trend are the world's top 10 smart cities, as defined by the latest edition of the IESE Cities in Motion Index.
These locations are setting the pace of change across the globe, and demonstrating the exceptional transformation that we can expect to see in the very near future.
10. Copenhagen
Copenhagen is renowned for its long-standing commitment to sustainability and pioneering environmental policies.
And now, it is successfully attaining these stringent sustainability standards, whilst also deploying some of the smartest city technologies in the world.
For example, in 2017 the Copenhagen Solutions Lab received an award for its air quality monitoring system. This regulates energy consumption, traffic, waste management and other key factors.
It is also paving the way for EV technology, with its centralised platform to connect traffic lights, EV charging points and smart metering, to ensure a more efficient experience for EV drivers.
9. Oslo
Interestingly, the majority of the world's leading smart cities are located in Europe.
Six out of the top 10 cities are European, and in the top 50, there are 28 European cities featured.
Ranking just above the capital city of its neighbour, Oslo is leading the technological transformation of Norway. Although the Nordic countries wouldn't necessarily be many people's first thoughts for world-leading smart cities, they have a huge presence in the world's top 10.
8. Amsterdam
Amsterdam's smart city initiative began in 2009, which has seen hundreds of innovative projects being promoted across the city.
In particular, this involves an impressive revolution of the city's transportation network. Now, traffic data is shared with developers, who can use the data to create mapping apps which can then be integrated into the city's transportation system.
The city's iconic canal network has also been utilised, with automated 'roboats' performing deliveries across Amsterdam.
7. Singapore
Although Europe dominates the top 10 smart city list, two of the world's leading smart cities are from Asia. However, taking a broader view through the top 50, just six of these cities are located in Asia.
But, despite this, Singapore has long been considered one of the smartest cities in the world.
To help navigate its rapidly ageing population, the government is utilising pioneering digital technologies and initiatives. For example, smart technologies are already integrated throughout the country's housing.
6. Washington
North America is another key player in the top 10 smart cities, with two entries from the region. This proportion increases significantly when we expand to the top 50 list, as 13 cities from North America are featured there.
Interestingly, what might come as a surprise to many is how highly Washington ranks compared to America's usual smart city leaders.
In fact, with its ICIM score of 74.27, Washington significantly outranks Chicago (position 13th, with an ICIM score of 70.22), Los Angeles (22, and score of 67.83), and Dallas (46, and score of 61.38).
5. Berlin
One of the distinguishing features of Berlin's smart city initiatives is its advanced systems of urban services and infrastructure. These include, for example, its system of energy-saving smart streetlights, the use of real-time traffic and public transit data to improve traffic flow, and its pioneering bike-sharing programme.
These are all geared towards sustainability, as the city works towards its ambitious goal of becoming carbon neutral by 2050.
4. Tokyo
Tokyo has held a long-term position on the world's leading smart city list, and it's easy to see why.
Its wide range of smart systems includes advanced traffic management (using real-time sensors and cameras) and its pioneering implementation of energy-efficient building codes.
As with Berlin, Tokyo is investing heavily in its work towards its goal of reducing greenhouse gas emissions by 80% by 2050. As such, it is developing a range of sustainability-led projects, including a low-carbon transportation system and renewable energy solutions.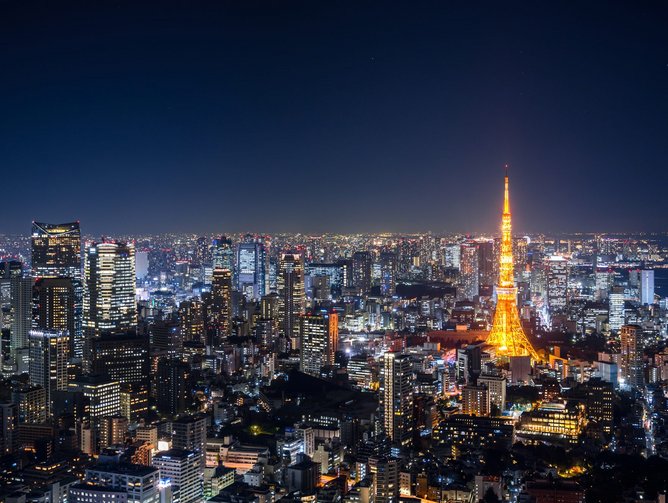 3. Paris
Of the four French smart cities included in the index (Lille, Lyon and Marseille being the other three), Paris is the highest ranking by a considerable margin. Marseille (the second-most French smart city leader) ranks 76th in the index.
This is largely due to Paris' innovative traffic management systems, and its network of sensors, situated throughout the city, to monitor air quality, noise levels and other environmental factors.
Thanks to these technologies, the city has been able to make more informed decisions about how to improve its livability, for both residents and tourists alike.
A key example of this is the "Paris Respire" (Paris Breathes) programme, which implements car-free areas on the weekends and holidays in some of the city's most popular areas. This promotes greener transportation options, thereby improving air quality and significantly reducing the city's carbon footprint.
2. New York
Consistently, New York City has been one of the world's most advanced smart cities. It has been at the forefront of the deployment of smart sensors and other emerging data management technologies.
Its smart technology initiatives include the NYCx Challenges initiative , which encourages technology professionals and entrepreneurs to propose ideas to solve urban problems; free WiFi calls provided by LinkNYC; and the congestion management Midtown in Motion initiative.
1. London
In the most recent smart city index, London has risen the rankings, to successfully achieve the top spot.
In recent years, London has established a number of advanced smart city initiatives. These include the Civic Innovation Challenge (an incubator platform to help startups develop solutions to address urban issues), and the Connect London programme (which is responsible for the city's advanced 5G network and fibre-optic coverage). And, with the city's heavy investments into AI, IoT and 6G, these solutions are only set to get more advanced.