Top 10 mobile virtual network operator (MVNO) carriers 2023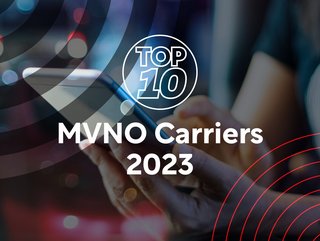 Top 10 MVNO carriers 2023
Mobile Magazine summarises some of the leading mobile virtual network operators (MVNOs) across the globe, including Snail Mobile, Lycamobile and Lebara
At the end of year 2022, there were 1,986 active mobile virtual network operators (MVNOs) globally, coming in at more than two times the amount of traditional telecom network operators. The MVNO market size is expected to grow from US$66.13 billion in 2023 to US$91.68bn by 2028, at a CAGR of 6.75%. The largest market is in the USA, with which is growing at a CAGR of 7.1% between 2022 to 2032 and is expected to be worth US$27.6bn by the end projection year.
Inspired by Mobile Virtual Network Operator (MVNO) Market Research Report 2023, we round up some of the world's leading MVNOs.
10. Exetel
Operating geography: Australia
Towards the end of 2004 Exetel added wire line telephony services using the Verizon network and mobile services using the Vodafone network to its offering. Exetel is powered by the Telstra 3G, 4G and 5G wholesale networks, and now covers more than 98% of the Australian population. Dubbed a serious player in the mobile market, the brand prides itself on being a low-cost provider of simple, easy to understand phone plans which are great value for money.
Japan Communications has been creating MVNO next-generation industries since it was founded in 1996. The brand believes it positively contributes to society by providing secure and reliable transportation of data with strong technological vision and execution. Primarily engaged in providing mobile communications service, Japan Communications' core mission, its President Naohisa Fukuda says, is to offer the services that no other mobile network carriers do - such as 'unique' pre-paid visitor SIMS for those visiting Japan - in an industry that continues to grow.

8. Snail Mobile
Operating geography: China

China's largest MVNO with more than 14 million customers, Snail Mobile - a branch of Chinese video game company and a Virtual Network Operator Suzhou Snail Digital Technology Co or Snail - was founded in 2014, and provides telecom services throughout the Chinese mainland. It offers a diverse array of telecom products, the Snail SIM cards supply specialised services to support mobile game players.
A subsidiary of Verizon Communications, Tracfone Wireless operates as an MVNO with the three largest US wireless network operators: AT&T Mobility, T-Mobile US, and Verizon. In 2021, Verizon acquired TracFone Wireless, Inc. from Mexico-based América Móvil for US$6.9 billion. TracFone is the largest MVNO carrier in the US, serving more than 20 million subscribers across the nation.
6. Rakuten Mobile
Operating geography: Japan

Operating as an MVNO since 2014, Rakuten Mobile is a subsidiary of the e-commerce, fintech and media company Rakuten. It has more than 2.3 million subscribers and is the largest MVNO in its market. Rakuten Mobile says that through its innovative network technology and by leveraging synergies with Rakuten Group services, the Rakuten Points loyalty points program and Rakuten membership that make up the Rakuten Ecosystem, Rakuten Mobile aims not only to offer its customers convenient and easy-to-use communications services, but also to revolutionise the way people live and work in the 5G era.
5. giffgaff
Operating geography: UK
Budget service provider and flanker brand of Telefónica UK (O2 UK), giffgaff, at the start of 2022, had more than 3.7m customers. With O2's network covering 99% of the UK - just behind leader EE - its low-cost plans and high performance makes it highly attractive. Along with this, its other advantages include its trusted name and reputation, unlimited data plans, reputable history and low price point.
4. PosteMobile
Operating geography: Italy
Italy's leading MVNO, PosteMobile serves more than 3.3m customers. Founded in 2007, it has operated on the Wind network since 2013. Within its first year PosteMobile gained 670,000 customers, with the aim to reach two million by 2011. Part of Poste Italiane, the service was launched due to the number of unique competitive advantages that would increase the likelihood of the network's success, including a strong existing brand and customer base as well as a strong proprietary distribution network via post offices.
3. Lebara
Operating geography: nine countries including the UK, Saudi Arabia and Australia
Lebara was founded in 2001 and started out by offering affordable international calling options for the migrant community. In the 22 years since, Lebara has evolved into a brand for all members of society seeking the best value. It has more than five million customers worldwide and its UK plans include calls to over 40 countries and free roaming to EU & India.
Honoured by American data analytics, software, and consumer intelligence company J.D. Power as the leading value MVNO in customer service 14 years in a row, entirely US- based mobile virtual network operator Consumer Cellular is the most awarded brand for wireless customer service according to Yahoo! Finance.
Proving affordable and flexible cellular phone plans is Consumer Cellular's core mission, with its customer base primarily seniors and people who prefer low-cost plans.
1. Lycamobile
Operating geographies: 23 countries, including the UK, USA and South Africa

The world's largest mobile virtual network operator, Lycamobile operates in 23 countries across five continents – including the UK, USA and large geographies across Europe. It is the market leader in the international prepaid mobile calls market, with over 16m customers worldwide - with the equivalent of a new customer joining the network every two seconds. The British MVNO sees the majority of its revenue supposedly generated from its SIM products.
******
For more insights into the world of Mobile - check out the latest edition of Mobile Magazine and be sure to follow us on LinkedIn & Twitter.
Other magazines that may be of interest - Data Centre Magazine.
Please also check out our upcoming event - Cloud and 5G LIVE on October 11 and 12 2023.
******
BizClik is a global provider of B2B digital media platforms that cover Executive Communities for CEOs, CFOs, CMOs, Sustainability leaders, Procurement & Supply Chain leaders, Technology & AI leaders, Cyber leaders, FinTech & InsurTech leaders as well as covering industries such as Manufacturing, Mining, Energy, EV, Construction, Healthcare and Food.
BizClik – based in London, Dubai, and New York – offers services such as content creation, advertising & sponsorship solutions, webinars & events.