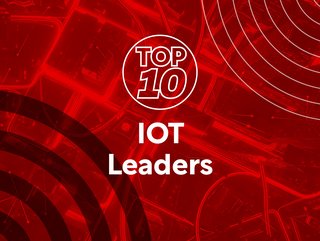 Top 10 IoT Leaders
Mobile Magazine rounds up 10 Internet of Things (IoT) leaders from some of the world's leading TMT, digital communications and IT companies
Today's interconnected world is powered by the Internet of Things (IoT), driving innovation across a variety of industries. Here are just 10 of the pioneering IoT leaders across the industry at some of the world's largest companies.
10. Regina Andersson
Role: Head of IoT Ecosystem and Partnerships
Company: Ericsson
A driven IoT leader with the firm belief that technology can make the world a better place, Andersson applies her experience, knowledge, passion and positive energy to achieve just that. With more than 10 years at Ericsson and a further nine at Sony under her belt, Andersson is an energised professional with strong analytical ability and with an eye fcor innovative thinking. She boasts a vast and solid knowledge spanning the likes of IoT, M2M, telecom industry, convergence of telecom internet and media and has a proven track record of interdependent leadership.
9. Andrea Thomas
Role: Global Business Director, Internet of Things, Cities and Transportation
Company: Intel Corporation​​​​​​​

A seasoned technology and engineering manager with experience at the likes of Cisco, Thomas is keen to utilise critical thinking and problem-solving capabilities to develop strategies and solutions that drive leadership in autonomy, connectivity, mobility, customer experience, and analytics in IoT. She has varied experience in leading complex programs and has played a key role in securing buy-in and approval of the first operation plan and budget for Intel's IoT, Connected Transportation Group. Thomas is also an experienced speaker and panellist.
8. Borja Gómez Zarceño
Role: Global Head of IoT Smart Mobility and Smart Metering Solutions
Company: Telefónica​​​​​​​

With an IoT career at Telefónica spanning more than 12 years, Zarceño is the Spanish multinational telecommunications company's Global Head of IoT Smart Mobility Solutions. A telecommunications and electrical engineer and IT specialist by training, earlier this year, he took up a professorship at IE University in Madrid.
7. Matthew Stanlake
Role: Worldwide Head of IOT Solutions Architect
Company: Amazon Web Services (AWS)
Following almost 14 years at Schneider Electric - the latter half working in IoT - Stanlake joined AWS in 2020 as Americas IoT Solutions Architect Leader before moving into a global role two years later. He is an experienced software industry professional with 15 years' experience covering software development, product management, business development and professional services, with extensive experience throughout his career in being a change agent, helping organisations adopt new technologies. In his role at AWS he leads a team of IoT solutions architects which help customers design their IoT connected offers that leverage AWS' cloud infrastructure.
6. Juraj Dollinger-Lenharcik
Role: Head of Strategic IoT Initiatives and Architecture
Company: Siemens IT​​​​​​​

A self-professed motivated and curious leader with a willingness to learn, experienced senior manager Dollinger-Lenharcik has a broad knowledge of IT, IIoT, innovations and value engineering. He has been Siemens' Head of Strategic IoT Initiatives and Architecture since 2022, and drives the transformation of a 350 person-strong workforce and corresponding service portfolio in initialising, setup and execution of (strategic) IoT programs and projects among other responsibilities.
Bogobowicz leads a diverse team at Microsoft which is responsible for product marketing for the IoT and Digital Operations products and solutions in Microsoft Azure, defining strategies and lands and executes the marketing and go-to-market plans to help Azure customers and partners drive digital transformation with cloud connected IoT solutions. More than 20 years of his career have been at the technology giant.
4. Bryan Tantzen
Role: Senior Director, IoT Solutions
Company: Cisco
Tantzen leads the Manufacturing Vertical for the Internet of Things Technology Group. In this role, he drives manufacturing industry solution development, lighthouse customer engagements and strategic partnerships to help innovative manufacturers transform their businesses and meet business requirements ranging from increased factory automation to big data. His career has seen him work in France, Germany, Korea, Japan, and Mexico as well as in his native United States.
A seasoned IoT leader, Shen has been Huawei's IoT Director since 2016, and was previously a Senior IoT Expert. Also billed as a smart city specialist, Shen is an expert member of the EU IoT Council. He is a well-known name across the IoT space, working across the likes of smart city, connected car and smart home sectors and has implemented IoT/smart city projects worldwide including in Shanghai, Melbourne, Dubai and Aman. Shen has more than 10 years of experience working across Forbes500 and Fortune 200 companies.
2. Brian Naszradi
Role: Director, IBM Internet of Things Lab Services & Support
Company: IBM
Working for the American multinational technology corporation since the millennium, Naszradi is the Director of worldwide Lab Services & Support for IBM for Internet of Things and has led this department for almost nine years. His tenure has seen him lead multiple departments across IT, and is also a Consultant for Coda Global, a Presidio Cloud Company that offers architecture, execution and maintenance IT solutions.
1. Rodney Dellinger
Role: Chief Technical Officer and Head of Architecture
Company: Nokia
With more than 25 years of experience across the telecom industry in a variety of roles, Dellinger has experience across the board, ranging from network architecture and software engineering to leading Business Development, Solutions Architecture and Sales Engineering teams. Previously Nokia's Head of Optical and IOT Solutions Architecture (Web and Enterprise), he now encompasses Nokia's wider technology offering.
******
For more insights into the world of Mobile - check out the latest edition of Mobile Magazine and be sure to follow us on LinkedIn & Twitter.
Other magazines that may be of interest - Data Centre Magazine.
Please also check out our upcoming event - Cloud and 5G LIVE on October 11 and 12 2023.
******
BizClik is a global provider of B2B digital media platforms that cover Executive Communities for CEOs, CFOs, CMOs, Sustainability leaders, Procurement & Supply Chain leaders, Technology & AI leaders, Cyber leaders, FinTech & InsurTech leaders as well as covering industries such as Manufacturing, Mining, Energy, EV, Construction, Healthcare and Food.
BizClik – based in London, Dubai, and New York – offers services such as content creation, advertising & sponsorship solutions, webinars & events.