The Top 10 Global Smartphone Brands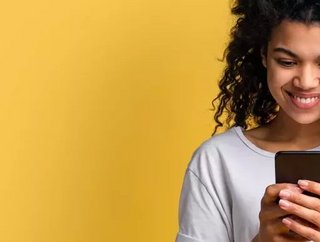 Mobile Magazine's breakdown of the Top 10 smartphone brands as we enter 2021...
This year promises to be a return to form for the market, with sales expected to rise 9% over the next 12 months. However, the smartphone market in 2021 may look very different to the pre-pandemic world. Huge work from home and online learning initiatives have made smartphones essential pieces of technology in countries like India, which previously had much higher rates of feature phone ownership. At the same time, 5G handsets are breaking into the mid-range and budget price points at an accelerated rate, and growing concerns over sustainability have led to shifts in consumer behaviour and legislation in Europe. 
With 2021 set to be a defining year for the mobile device industry, Mobile Magazine brings you its Top 10 list of the world's best smartphone brands. 
10: Nokia
The CEO of Nokia states: "Sustainability remains an important foundation for our business...our activities focus on four priority areas: improving people's lives with technology, protecting the environment, conducting our business with integrity, and respecting our own people".
09: LG
LG Electronics has implemented four strategic directions to achieve CSR excellence. These are CSR Change Management, CSR Risk Management, Stakeholder Engagement, and Strategic Social Contribution.
08: Motorola...
Much like Nokia, Motorola is an ex-titan of the industry clawing its way back from harder times. The US-based firm remains well-known for its iconic 2000's-era Razr flip phone. Continuing with the similarities to Nokia, Motorola now focuses on mid-range smartphones that don't really stand up to direct comparison with Chinese-made flagship-killers. However, where the firms differ is, where Nokia has turned backwards, carefully leaning on a legacy of excellent feature phones, Motorola has dragged its own past into the present. The new (ish) Motorola Razr folding phone has been a massive success in the premium space, and is one of the few devices to compete directly with Samsung's dominant position in the foldable handset space. The dropped in January, and features a refined design, 5G and an expanded roster of features.
Headquarters: Chicago, Illinois
CEO: Greg Brown
Flagship Device: Motorola Razr Gen 2
07: Oppo and Vivo...
Three of China's biggest smartphone brands exist under the umbrella of a company most people outside the country have probably never heard of. Founded in 1998 and headquartered in Guangzhou, BBK Electronics oversees a massive cadre of electronics brands, including Vivo, Oppo, OnePlus, Realme and iQOO. Oppo and Vivo are two of the country's best-selling mid-range brands, together holding a more than 16% share in the global smartphone market in 2020. Of the two, Oppo's devices are the slightly more premium offering, with arguably better cameras (although Vivo has made some impressive advances with high-megapixel, gimbal-mounted lenses recently), and both offer excellent flagship-quality phones at mid-range prices.
Headquarters: Dongguan, China
CEO: Tony Chen (Oppo) and Shen Wei (Vivo)
06: Realme...
The youngest major smartphone brand in the world, Realme is also a subsidiary of BBK Electronics. The startup, which was founded by an ex vice president at Oppo, Sky Li, exploded onto the scene over the past two years, growing 157% between Q1 2019 and Q1 2020. Realme also broke the world record for shortest amount of time taken to sell 50mn phones, a threshold it crossed in November of last year. While it remains one of the smaller global players on this list, Realme has some of the strongest momentum in the industry, even in the face of the COVID-19 pandemic.
Headquarters: Shenzhen, China
CEO: Sky Li
05: Huawei
The Chinese multinational moved up a place from its 2016 spot, with Gartner saying: "Maintaining strategic focus on digital breakthroughs provided the networking and telecommunications titan strong revenue growth and impressive ROA from its smart vertically integrated factories."
The company was praised for its increasing emphasis on sustainability as part of its supply chain management, with Gartner noting that the company is refining its solutions by developing its competencies for designing more energy-efficient products, implementing its circular economy strategy to minimize the environmental impact of its smartphones and, working in close collaboration with suppliers, reduce carbon emission and conflict minerals across its global supply chain.
https://www.linkedin.com/company/huawei/
https://www.facebook.com/huawei/
04: OnePlus...
Founded in 2013, OnePlus is the big sibling of Vivo, Oppo and Realme, and has had the most success of any Chinese smartphone brand when it comes to capturing a share of the US market. The OnePlus 8 took home T3's award for best phone of 2020 last year and - if the upcoming OnePlus 9 manages to successfully build on its design with additional features like a larger screen, a Snapdragon 888 chipset and an expanded camera array, it could be a truly excellent flagship device at slightly lower than a flagship price point.
Headquarters: Shenzhen, China
CEO: Pete Lau
Flagship Device: OnePlus 9 (coming soon)
03: Google Pixel...
Despite being the undisputed king of software, Google's relationship with hardware - particularly phones - has always been somewhat fraught. That is, until the past year. In 2020, Google really hit its stride with its mid-range and budget Pixel and Pixel Xa series. Providing some of the best native Android functionality on the market, with good design quality and performance at an acceptable price, the Google Pixel 4a was undoubtedly one of the better cheap phones of last year. The next generation flagship, the Pixel 5, hit the market in January, and promises to lean even further into a lower price tag with a slightly weaker processor. Google's phones also have a typically smaller screen size than most modern smartphones, which has been a popular choice with some consumers fed up with handsets which can be easily mistaken for a tablet.
Headquarters: Mountain View, California
CEO: Sundar Pichai
02: Apple
Brand value: $154.1 billion
The only surprise here may be the margin at which Forbes places Apple ahead of the rest. Almost twice the brand value of second-placed Google, the iPhone, iPad and MacBook maker appears unrivalled when it comes to branding. Its decision to the remove the headphone jack from its newest smartphone, the iPhone 7, has been a controversial yet probably canny one given it will push many consumers into buying its own wireless earphones.
01: Samsung
Brand value: $36.1 billion
Samsung's brand value has actually dropped by five percent, a figure which could be higher following the recent embarrassment caused by the exploding Galaxy Note 7. With Apple releasing its newest smartphone at the same time, it was disastrous timing for the company. This said, it still manages to pull in around $180 billion in sales each year.