iPhone 12 Pro Max sports world's best mobile camera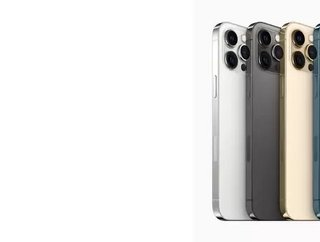 Apple has equipped its latest flagship phone with 12 megapixels, multiple lenses and a LiDAR scanner...
Apple's latest iPhone 12 – the Pro Max is already being hailed by photographers as the most impressive mobile phone camera released to date. 
Despite criticism that the device is too large, (the Pro Max sports a 6.7-inch, 3.5 million pixel, high-res display which makes it the biggest iPhone released so far) the 5G Pro Max's triple-camera unit has photography and video capabilities that outstrip other new-to-market models.
Released on October 20th, the device features two 12-megapixel cameras (from and back), new Apple ProRAW file formatting and a LiDAR scanner. It has been applauded by reviewers, who say it's the ability to shoot in low light outstrips the performance of previous iPhone cameras.  
US technology writer and editor-in-chief of , has hailed the iPhone 12 Pro Max as featuring, "the best smartphone camera you can get." 
However, Patel adds that although the images "are generally less noisy" than those shot on the iPhone 12 Pro, improvements are mostly only noticeable in lower-light environments, and virtually indistinguishable in photos taken in brighter conditions.
Equally, of , writes, "Apple's camera improvements this year go a few steps further on the iPhone 12 Pro Max compared to the iPhone 12 Pro. Unique to the iPhone 12 Pro Max is a larger ƒ/2.2 aperture for the telephoto lens, a 47% larger sensor for the wide-angle lens, and what Apple refers to as sensor-shift optical image stabilisation."
The iPhone 12 Pro Max sports a bigger sensor than the iPhone 12 Pro. The higher ISO also prevents it from switching to night mode so frequently. The Pro Max's night mode also functions with shorter exposures (one second as opposed to three seconds) and this results in better image clarity. 
But despite the advantages of the iPhone 12 Pro Max, there are other smartphone models that offer distinct advantages, depending on the user's preferences. 
Samsung Galaxy S20 Ultra 5G
With a 6.9-inch display, the Samsung Galaxy S20 Ultra is even bigger than the iPhone 12 Pro Max. The camera specs also take some beating, especially if users are primarily interested in shooting video. With its 8K capability, as well as a 48-megapixel, ToF depth-sensing ultra-wide-angle lens, and a 40-megapixel front camera, it takes some beating. Reviews suggest this model falls down on battery life in comparison to the iPhone 12 Pro Max. 
Google Pixel 5
A less expensive option, the Google Pixel 5 has a good battery life and an excellent front and rear camera that offer 8-megapixels and 16-megapixels respectively. Smaller than the iPhone 12 Pro Max, the Samsung Galaxy S20 Ultra 5G and the Huawei P40 Pro, it still has 128GB of storage and ultra-wide-angle capability. Released in 2019, it's not the newest of models, but the software is excellent (the Snapdragon 765G chipset works well with the Android 11 OS for a lag-free camera phone experience) it's water-resistant and has wireless charging.
Huawei P40 Pro
Huawei makes great phones. The company was one of the first smartphone manufacturers to offer ground-breaking Leica lenses on their P30 Pro quad-camera model in 2019. The P40 Pro does not disappoint, with a 50-megapixel camera, a 50x zoom, 4K video, ToF depth-sensing and an 18mm ultra-wide-angle lens. Google restrictions on Huawei currently make the brand problematic for users outside China, but politics aside, it's an excellent option for mobile phone photography enthusiasts.