Honor launches the Magic V, its first foldable smartphone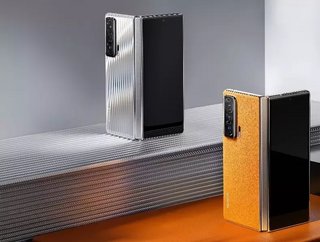 The Honor Magic V features an industry-leading design, a revolutionary display and dynamic performance to deliver a best-in-class experience
Global technology brand Honor today announced the launch of the HONOR Magic V, its first 5G foldable flagship smartphone, boasting industry-leading design, a revolutionary display and dynamic performance powered by the all-new Qualcomm Snapdragon 8 Gen 1 chipset. 
Featuring an advanced ultra slim floating waterdrop hinge, a wider exterior display and the latest Magic UI 6.0, the Honor Magic V takes a huge leap forward in innovative foldable smartphone design, with a range of features and functionality that set it apart from existing foldables on the market.
"We are thrilled to launch our first 5G foldable flagship, the HONOR Magic V, which demonstrates our expertise and innovation in system design and our commitment to always delivering a best-in-class user experience." said George Zhao, CEO of Honor Device Co, Ltd. "HONOR has strong ambitions to become the top performing smartphone brand in the premium foldable market and we are confident our first flagship foldable will be very competitive compared with existing models."
Industry-Leading Design Features Deliver a Creaseless, Symmetrical Display
Designed using an advanced waterdrop hinge technology that's the slimmest compared to similar products in the market, the Honor Magic V features an industry-leading symmetrical body, delivering a transformational user experience and creating a new benchmark in foldable smartphone design.  
The Honor Magic V has a 6.45-inch 44° curved OLED display when folded, achieving a wider 21.3:9 aspect ratio which sets it apart from other foldables on the market. This makes the device exceptionally user-friendly and functional, as the screen functions like a traditional smartphone, rather than appearing long and narrow. 
Equipped with an innovative waterdrop hinge, the Honor Magic V unfolds to an extra-wide 7.9-inch creaseless display, delivering a more immersive tablet-like experience which is ideal for viewing content, multi-tasking and increasing productivity while working," Honor said.