HMD Global's Nokia may ditch Android for in-house OS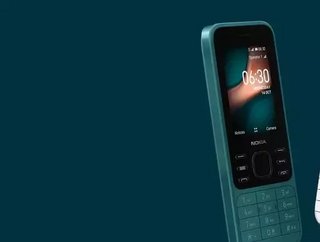 HMD Global, the company behind Nokia phones, may be moving away from using Android in favour of a proprietary operating system...
Nokia phone maker HMD Global could be about to abandon the world's most popular smartphone operating system (OS), Android, in favour of something it is developing in-house.
Despite being a major player in the telecommunications space, Nokia hasn't made a phone in over six years. The Finnish tech firm originally spun its mobile business out in 2014, selling it to Microsoft and then buying it back again two years later. 
Since then, the brand has been owned and overseen by , which has sold Nokia-branded phones since December of 2016. The business has done well over the past half-decade, growing in spite of increased competition from cheaper Chinese brands. 
Nokia has even invested in its old subsidiary, joining Google and Qualcomm in August of last year to pump an addition $230mn into the business, which the Espoo-based firm is reportedly using to further develop its line of 5G-capable devices, like the Nokia 8.3 5G, which was launched back in September. 
The Nokia 8.3 5G - Courtesy of HMD Global
However, during its history, - like pretty much every smartphone brand other than Apple and - used . As of March 2021, Android held a 71.81% share of the global smartphone market, with iOS taking a distant second place at 27.43% and Samsung far behind with less than 0.5%. 
Nokia phones rely on the Android One program, a service which allows them to run a "near-stock" version of Android right out of the box, with an emphasis on no bloatware or pre-installed proprietary applications. 
The company's site boasts that, "We don't add bloatware that wastes your battery. We don't add clutter that hogs processing power. Nokia smartphones come with Android. Purely, wholly, Android. Nothing you don't want, nothing to get in your way."
Now, it appears as though that bare bones approach might be about to change. 
Over the weekend, HMG Global put up a for a User Experience Designer. While this is no more than a hint, the listed job requirements include designing "graphic user interface elements, like menus, tabs and widgets," as well as developing "UI mockups and prototypes."
If HMD Global intends to break away from using Android in favour of its own, proprietary OS, this would be the place to start. It's also entirely possible that HMD Global is just looking to retouch a few proprietary apps, or increase the amount of pre-loaded software on its devices to create a more distinct user experience. 
Either way, the days of Nokia phones delivering a near-unmodified Android experience are likely drawing to a close.