Global smartphone market grows 13.2% in Q2 despite concern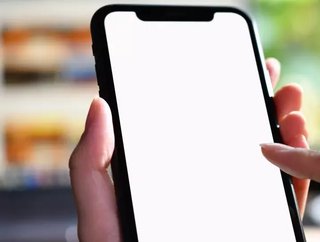 Global smartphone shipments grew by 13.2% in Q2 of 2021, beating the International Data Corporation's (IDC) 12.5% forecast, despite concerns over supplies.
According to the International Data Corporation (IDC), the global smartphone market has grown in the second quarter of 2021 due to a 13.2% increase in shipments. The number is 1% higher than the organisation originally predicted. Data from the IDC shows that during Q2 smartphone vendors transported around 313.2mn devices, with contributions from every region except China where the market fell by 10% since the second quarter of 2020 - a drop thought to be caused by a lack of flagship product launches and the decline of Chinese smartphone manufacturer Huawei. 
Commenting on the market's progression, Ryan Reith, Program Vice President with IDC's Mobile and Consumer Device Trackers, said: "The smartphone market has been fortunate enough to not experience the severe supply constraints as the automotive, PC, and display industries. The pandemic is far from over, yet consumers around the world continue to show the need for mobile devices and a willingness to spend in these categories. 
"Shipments of 5G devices are on the rise, especially as price points go down, but we continue to believe that consumers are not yet buying specifically for 5G. They are buying because they need a replacement device, and in some cases, a first-time smartphone," he added. 
Huawei and LG
As Huawei's shipment numbers continue to fall and LG departs the smartphone industry, shares in the market have come up for sale. This meant several changes were made to the positions of remaining companies such as Xiaomi which moved into second place, pushing Apple into third position. 
Nabila Popal, research director with IDC's Mobile and Consumer Device Trackers, said: "China's role in Apple's incredible growth in the last few quarters cannot be denied. Huawei had a significant share in the high-end segment in China, and with its massive decline, Apple remained the best option for consumers in this segment. In the previous quarter, Q1 of 2021, Apple had already captured a 72% share of the less than US$800 segment in China, with Huawei falling to just 24%. This is a clear sign that other players in this market have not breached this price segment."
In comparison, smartphone companies in the United States, such as OnePlus, Motorola, and TCL, have experienced year-on-year growth. However, according to IDC, in China, Xiaomi, OPPO, and Apple, are the companies using Huawei's decline to their advantage.