Are Blockchain health cards the COVID-19 travel solution?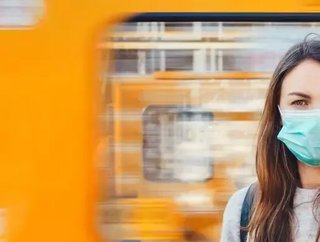 Powered by the blockchain, several companies are developing digital health cards that could be a way back to facilitating international travel...
As lockdowns around the world begin to ease - both in countries that have contained the spread of the coronavirus and those where the disease has yet to reach its peak - global customs authorities and governments are searching for new ways to safely conduct international and regional travel.  
Blockchain might provide the answer. By using the encrypted, verifiable data entry techniques the blockchain offers, healthcare professionals, governments and law enforcement officials may have a new tool to assess people's fitness to travel. 
WISeKey, a Swiss cybersecurity and IoT company, earlier this month that its WIShelter app now includes the ability for users to upload and digitally certify the results of their COVID-19 test, facilitating international travel as users can certify that they are not infected with the COVID-19. 
The app now includes a WISeID Health Card with important medical details like blood type, allergies and other medical conditions, and can now also receive digital health certificates, including the result of an official COVID-19 test.
This simple method to display the Health Card could allow law enforcement and other public services to apply controls during the de-escalation phase of the pandemic, according to the company. 
WISeKey or organisation developing blockchain technology for a mid and post-pandemic world. 
In June, the Australian government announced it was awarding a US$67,000 grant to a project called , which reportedly uses elements of Austria's digital identity system to create three COVID-related prototypes around fraud prevention, fake news and health data. In addition to helping residents verify the identity of door-to-door coronavirus testing officials, the project's second prototype involves preventing fake news by circumventing email and using a signable blockchain token, while the third combines recent test results for COVID-19 (signed by a doctor or health official) with a person's digital citizenship to allow them to take a flight or attend a concert.  
Alexander Pfeiffer, a researcher at Danube University Krems and one of the lead developers of the project said "From a psychological point of view, it's about socially and ethically building trust. We want to decentralise the way data is stored and even offer users the chance to host their own node on the blockchain, so everyone is actually in control of data; you see your own data with the private key that you hold or shared key if you're going to share data."
TrueProfile.io, a Hong Kong-based document verification platform and legal services provider, believes that immunity passports and other pandemic-related blockchain solutions will be the technology's .
, co-head at TrueProfile.io, explained: "A blockchain-enabled digital immunity passport could be viable if end-users provide proof of ID before testing and a permanent 'digital fingerprint' of the certificate is placed on the blockchain, which is used by a verifier, such as an employer, to check authenticity. Crucially, as test results are stored as a 'fingerprint', this offers a form of encryption and makes sure that the digital certificate provided to the end-user is secure and tamper-proof by design, which means it is unalterably linked to their identity. For those more concerned about the data security, as each 'fingerprint' is individual and does not reveal any information about whom the document belongs to, it also safeguards the information it contains." 
However, the criteria by which immunity passports operate could still hamper their effectiveness as a healthcare tool. The length of time that a passport stays valid following a test could allow for infected people to board flights and attend large events; the fact that some have suggested immunity passports would rely on antibody tests — which are intended to show whether someone has recovered from the infection — to then provide certification that a person is immune and cannot catch the virus again, is a very dangerous idea, given that recent studies have the fact that people become immune to COVID-19 after recovery; and there are ongoing privacy concerns and aspects of the technology's security that need further testing. 
With careful planning and execution, however, a blockchain-powered digital health card might become as much a part of your virtual wallet as a debit card and metro pass.