Data Library Research forecasts blockchain's rapid expansion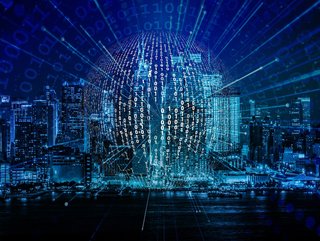 It is clear that blockchain will continue to expand as necessary for businesses
Data Library Research expects the blockchain boom to continue, with their study exploring how it is set to impact telecommunications and post services
The global market in blockchain in Telecommunication and Post Services is expected to grow at a considerable rate in the near future. Data Library Research have forecasted that between now and 2030, blockchain is already growing at a rapid pace and will continue to maintain its progress and even expand over this decade. Their study 'blockchain in Telecommunication and Post Services Market' breaks down which type of company in particular is using blockchain and what purposes it is being used for within the context of market growth, as well as providing analysis on these factors. In a world recovering from COVID-19, it is certainly interesting to consider such a rapid increase in blockchain technology.
"Blockchain can transform business models and even entire organisational models"
Finextra refers to blockchain as a "decentralised, distributed digital ledger that records data and makes it visible to all authorised members" basically meaning that there is no scope for fraudulent activity to occur. Within the telecommunications sector in particular, blockchain provides companies with the opportunity to automate processes with better security and traceability of data that is shared. As only authorised parties can access data with permission, it serves to increase trust and transparency, as well as security, within a company.
COVID-19 severely impacted so many industries worldwide in a short period of time and affected sector growth as a result. The report estimated that the pandemic impacted more than US$30bn worth within the electronics and semiconductor industry in particular, due to transport restrictions. However, they estimate an emerging need across several industries which, unlike the remainder of the report, will demonstrate a rapid recovery in the near future. It is clear that blockchain will continue to expand as necessary for businesses. Lawrence Landeloos, founder of OneGrid, said in an EY interview that he believes blockchain is the future of business.

He stated; "I'm convinced that blockchain can transform business models and even entire organisational models." With Data Library Research's forecast in mind, it is very easy to see how market growth could continue to grow.
How are businesses continuing to use blockchain worldwide?
Within their study, Data Library Research have surmised that blockchain technology is being implemented in several industries due to its 'secured transaction process,' thereby improving efficiency and reducing both cost and risk as a result. The report also lists key players within the global blockchain technology market and these include Accenture, Microsoft and IBM Corporation, to name a few. IBM in particular lay out all of the components to blockchain and what it can be used for on their website, where they explore successful use-cases that provide multi-tier data visibility, greater automation in the workplace and innovative transformation through a trusted data exchange.
Data Library Research also names North America as the most prominent region for the global blockchain in telecommunications and post services market. However, it does mention that markets in Europe and Asia are expected to show remarkable growth in the years leading up to 2030. In particular, there has been a large increase in the usage of blockchain-based digital payment and transaction services in China, Japan, Germany and the US. Japan is also now the most advanced country at implementing blockchain technology in telecommunications, as well as education and research and financial services. It is clear that there continues to be a huge scope for growth worldwide as businesses seek to keep their data secure.