Top 10 most downloaded mobile apps of 2022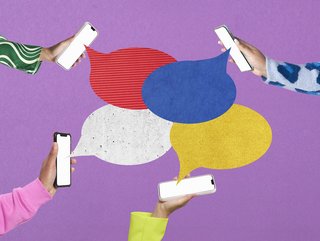 In this week's top 10, we reveal the mobile apps that received the most downloads in 2022, the list includes the likes of TikTok, Facebook and Spotify
2022 was a huge year for mobile apps, as companies across the world seek to deliver an omnichannel approach to their services, and the social media giants continue to hit big highs.
But, interestingly, the figures from last year's app downloads aren't what many were expecting.
Firstly, one of the biggest surprises was that CapCut - a video editing app - jumped from relative outlier to the top four global spot.
WhatsApp also achieved major growth, particularly in the US, with this market rising from 12% of its downloads in 2021, to 15% the following year.
However, Facebook - which ranks at number eight - saw its app downloads drop by over 25%, compared to the previous year.
10 Spotify
Number of downloads: 238 million
After just missing out in 2021, reaching the top 10 represents a significant achievement for Spotify.
Since its 2008 launch, this digital streaming service has garnered a huge network of listeners.
Currently, the platform offers more than 80 million tracks - including 4.7 mn podcasts - which are listened to by 456 mn global users, spanning over 180 markets.
9 Stumble Guys
Number of downloads: 254 million
Last year, not a single game made the top 10 downloads list. But now, players are spoilt for choice, with two gaming apps climbing the charts.
Stumble Guys is the second-most downloaded game in the world by a considerable margin, beating the third-ranking game (Roblox) by over 45 million downloads.
8 Facebook
Number of downloads: 298 million
In just one year, Facebook has plummeted in the rankings, dropping from the third-most downloaded spot in 2021.
In fact, its download numbers went from 416 mn in 2021, to 298 mn in 2022.
7 Subway Surfers
Number of downloads: 304 million
In 2021, Subway Surfers was the world's most downloaded game, with an impressive 304 mn downloads (considerably higher than the 254 mn of Stumble Guys).
And now, on Google Play alone, the game has passed the 1 bn download mark.
6 Telegram
Number of downloads: 310 million
The instant messaging app was first released in 2013 and, in less than a decade, it has established a remarkably strong presence in Asia.
Telegram is predominately used in India, which is, by far, the apps largest market.
In India alone, Telegram was downloaded 70.48 mn times from January to August 2022.
Its second largest market is Russia, with the app receiving 24.15 mn downloads.
5 Snapchat
Number of downloads: 330 million
Snapchat has revealed that more than 5 bn snaps are created, on average, every day.
And, during the first quarter of 2022, Snapchat had a total of 363 mn daily active users, across the world.
Despite not being the most popular social media app, figures show that Snapchat has a very loyal following.
For instance, 34% of users say that Snapchat is their preferred app - more than any other social media - while they are hanging out with friends.
4 CapCut
Number of downloads: 357 million
At first glance, it might be surprising to see that CapCut, a free video editing software, jumped up the download charts so quickly.
But, it serves as yet another indicator of TikTok's phenomenal success in 2022. Not only is CapCut made by TikTok's parent company, but is most commonly used as an editor of TikTok videos.

3 Whatsapp
Number of downloads: 424 million
In 2022, Whatsapp further cemented itself as one of the world's most popular messaging platforms.
Despite Facebook's drop in popularity, Whatsapp's 2022 success will certainly soften the blow.
In April 2022, Whatsapp's global monthly active users exceeded the 2 bn mark.
Considering that, when Facebook (now Meta) purchased Whatsapp for $19 bn in 2014 this number was at 450 mn, the pace of growth is pretty extraordinary.
2 Instagram
Number of downloads: 548 million
Instagram has successfully managed to retain its position in this competitive market.
In 2021 it also ranked second, with 545 mn downloads that year. Impressively, the platform even managed to increase that rapid pace of growth in 2022.
1 TikTok
Number of downloads: 672 million
But, the award for most consistently high-performing app goes to TikTok.
After securing the top downloads spot in 2021, TikTok achieved the same phenomenal success in 2022, too.
The immensely popular platform even managed to increase its download count from the previous year, building on the 656 mn downloads it achieved in 2021.