Smartphone production to rebound in 2021, except for Huawei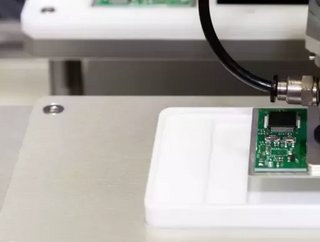 After an 11% drop in production, the smartphone industry is expected to rebound in 2021, but also see Huawei drop out of the global top six manufacturer...
2020 was a tough year for the smartphone industry. Global sales over the past 12 months reached 1.25bn units, representing an 11% drop year-on-year, this week. 
The new figures are even more dire than those released in November by Gartner, which reported a 5.7% drop in Q3, an encouraging uptick folling . The impact of the COVID-19 pandemic has been severe, with Anshul Gupta, senior research director at Gartner noting at the end of last year that, "Consumers are limiting their discretionary spend even as some lockdown conditions have started to improve." 
With the UK and California among the latest markets to re-enter lockdown conditions in the past few months, the enforced austerity could be expected to continue. The flagship portion of the market was hardest hit last year, with the majority of sales shifting towards mid-range and budget devices, particularly as developing markets like India and SouthEast Asia began to account for a greater portion of sales - driven largely by lockdown-motivated transitions to remote work and online learning. 
According to TrendForce's new data, however, there are reasons to be cautiously optimistic. As vaccines begin to be distributed worldwide, and countries like New Zealand and Vietnam continue to display strong responses to the virus, sales are expected to rebound this year, potentially reaching 1.36bn units, a 9% increase. 
Demand growth in emerging markets is expected to continue, coupled with a spike in "device replacement demand" as customers who hung on to an older handset throughout the pandemic seek out upgrades. 
Huawei drops out of the running
Despite briefly claiming the number one spot worldwide at the beginning of the pandemic, Chinese smartphone maker Huawei's star faded dramatically over the past year. (not to mention a rise in anti-Chinese sentiment in India) resulted in chipset shortages, the from its devices, and the . 
While Huawei continues to be a major player in the mobile infrastructure industry - although its ejection from the US, UK and other European countries has put it on the back foot compared to the industry leaders Nokia and Ericsson - the company's ambitions as a leading player in the smartphone industry . 
In 2020, TrendForce reports that the world's leading smartphone sellers, in order of sales, were: Samsung, Apple, Huawei, Xiaomi, OPPO, and Vivo. This year, if the trend of decreasing market share continues at the same rate, Huawei's position is expected to drop from third to seventh, putting it well behind its long-time competitor, Samsung. 
With the predicted top six expected to capture almost 80% of the global smartphone market this year, Huawei may find itself relegated to the status of a niche brand outside its home country.