Nokia & Sanmina partner to enhance fibre-optic connectivity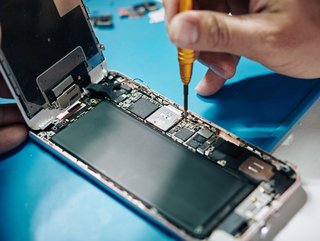 Having access to mobile technology that is built in the US is an important requirement for states and infrastructure
Nokia has partnered with Sanmina, who will manufacture broadband network electronics products for US Fibre-Optic Broadband Networks to improve connectivity
Nokia is set to manufacture key electronic components for fibre-optic broadband networks in the USA, as part of a new partnership with electronics company Sanmina.
It is no secret that fibre-optic networks have become integral to today's digital economy and are used to connect everything to fast and reliable gigabit data services. With 70% of fibre broadband lines across North America powered by Nokia, this partnership will enable the company to manufacture several fibre-optic broadband products and bring 200 new jobs to the state of Wisconsin.
This move comes in the wake of President Joe Biden's 'Made in America' agenda that aims to better support the manufacturing sector in the US.
Nokia continues to advance mobile connectivity
By continuing to develop fibre-optic technology in the US, Nokia aims to be able to supply its products and services to critical projects such as the Broadband Equity Access and Deployment Program (BEAD) that are focused on narrowing the digital divide, helping to further contribute to the nation's economic growth and job creation.
Having access to mobile technology that is built in the US is an important requirement for states and infrastructure. The US$42.45bn of available funding allocated for broadband rollouts as part of BEAD aims to help under-served communities.
This is not the first partnership that Nokia has undertaken to further enhance digital transformation. Previously, the company partnered with EY to advance communication service providers, as part of EY's goal to unlock the value of 5G.
Both companies also published a study earlier in 2023 entitled 'The Metaverse at Work' in which they aimed to unpack the industrial metaverse and what it is expected to deliver on. The study surveyed 860 business leaders from the US, Brazil, UK, Germany, Japan and South Korea.
"Many Americans still lack adequate connectivity, leaving them at a disadvantage when it comes to accessing work, education and healthcare. Programmes like BEAD can change this," said Pekka Lundmark, Nokia CEO.
"By bringing the manufacturing of our fibre-optic broadband access products to the U.S., BEAD participants will be able to work with us to bridge the digital divide. We look forward to bringing more Americans online."
The manufacturing of the company's fibre-optic broadband electronics products is due to commence at the start of 2024.
******
For more insights into the world of Mobile - check out the latest edition of Mobile Magazine and be sure to follow us on LinkedIn & Twitter.
Other magazines that may be of interest - Data Centre Magazine.
Please also check out our upcoming event - Cloud and 5G LIVE on October 11 and 12 2023.
******
BizClik is a global provider of B2B digital media platforms that cover Executive Communities for CEOs, CFOs, CMOs, Sustainability leaders, Procurement & Supply Chain leaders, Technology & AI leaders, Cyber leaders, FinTech & InsurTech leaders as well as covering industries such as Manufacturing, Mining, Energy, EV, Construction, Healthcare and Food.
BizClik – based in London, Dubai, and New York – offers services such as content creation, advertising & sponsorship solutions, webinars & events