Five Minutes With... Tanya Goodin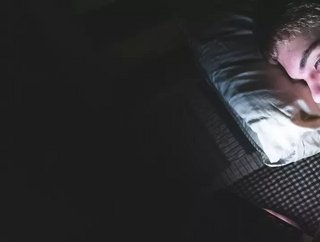 Tanya Goodin, an author, speaker, campaigner, digital detox expert, and founder of digital wellbeing movement Time To Log Off, talks smartphone addiction.
Our next issue features a deep dive into the phenomenon of smartphone addiction, and how the digital wellness industry - from minimalist apps and digital sabbaths to dumb phones - might be able to help us kick our 21st century habits. In the lead up to the piece going live, I also sat down with Tanya Goodin, an author, speaker, campaigner, digital detox expert, and founder of digital wellbeing movement Time To Log Off. Following the launch of her new book, 'My Brain has too many Tabs Open', Tanya aims to get us to start owning and confronting our digital habits and shifting the balance back to a healthy relationship with tech and the digital world. Given the fact that she's uniquely placed to comment on our growing societal nomophobia (fear of being without your smartphone) I sat her down to answer a few of my more pressing questions. 

Hey Tanya, how bad of an issue is tech addiction? What are the symptoms? And has the pandemic made it worse? 

From dealing with partners' excessively scrolling to panicking when we misplace our phones, we must be aware of how our digital habits affect our offline existence.

We pick up bad habits that become hard to break like, 'Phubbing' (ignoring a companion in favour of your phone) and 'Sharenting' (the overuse of social media by parents to share content based on their children) and since working from home, our real-life interactions are fewer than ever before.

The pandemic's wake-up call is that it has given us a glimpse of a future lived almost entirely through screens, more isolated from those we love, with risk of growing lonelier and more disconnected day by day. In a recent survey by Vauxhall, almost three quarters of young adults worry they're addicted to their mobile phones – typically spending more than 19 hours per week scrolling through their apps.

Additionally, 41 per cent can't help but take their mobile phone into the bathroom - with this figure rising to 77% of 18- to 24-year-olds. Almost a third (30%) have faced complaints from friends and family for time they have been spending on their phone.

The pandemic has understandably been a huge catalyst for this and we must start to think about the cost that our digital life inflicts on our offline existence.

Are there features and facets of smartphone and app design that exacerbate smartphone addiction or dependency? 

Apps are designed to get our attention and keep it. Social media is particularly good at this, it knows what we like and uses that to keep us continually scrolling. Attention-seeking algorithms push endless posts, images and stories to keep us hooked and wanting more. A fifth of us fear we couldn't go 24 hours without checking for the latest updates on Twitter and Instagram.

However, our addiction to tech is more complicated than that. It is weaved so inextricably into every aspect of our lives that our social life, work, relationships and health and wellbeing are all dependent on a device.

How can people break out of a smartphone addiction, especially when so much of our lives - from professional to personal - depend on them, especially during the pandemic?

We should start by taking a look at ourselves. We need to confront and discuss the issues we are all struggling with and take actions to solve them. I use terminology like 'Phubbing', because when we name something, we start to own it. And by owning it, we can start to shift the balance back to a healthy relationship with tech.

The brands and items we use in our daily lives are also adopting philosophies that help us break away from technology and reduce digital distractions that can consume us. For example,the Vauxhall Mokka has been designed with a decluttered and detoxed interior, free from excessive notifications and distractions. 

Unsurprisingly, driving is the number one place where people say they take a break from their devices and two thirds of young adults (67%) say jumping in their car allows them to switch off from social media. We need more brands to consider how technology is integrated into our lives and more moments where we can break away from multi-screening and scrolling.

Could you tell me a little more about the work you're doing with Time To Log Off and share any tips you might have for someone to break a smartphone addiction? 

There are a whole host of tips in my book for breaking a smartphone addiction from small changes like putting your phone down when you're around your children (because children need speech and communication from us to learn) to thinking before making a video call. Does it need to be video, or will audio suffice? We need to get the best out of technology, not let it engulf us. 

During the pandemic, Time to Log Off launched a digital detox online course as a response to overwhelming demand for remote digital detox education and eLearning.

We believe in a balanced approach to tech, and in using it when it's helpful, not harmful, in our lives and the course provides a guide on how to build up a repertoire of healthy habits to establish a new relationship with tech. We also launched a UK-wide 24 hour break from screens, called UK Unplugging Day, in June, which we hope will encourage everyone to put down their devices for a day.