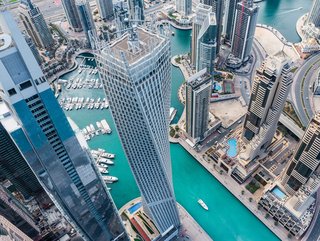 As the MENA telecoms markets achieve growth and development at an exceptional pace, we explore the regions' top 10 CEOs leading the charge
10. Olayan M. Alwetaid
Alwetaid has been working with stc for the last four years, holding the role of CEO since 2021.
The Saudi telecoms giant has a revenue of US$15.7bn and a network of 17,000 employees. It offers a range of connectivity services, including mobile, broadband and cloud computing solutions.
Company: stc
9. Mohammed Bin Abdulla Al Thani
Abdulla Al Thani is the CEO of Ooredoo Qatar, and Deputy CEO of the Ooredoo Group. He has held the lead role at Ooredoo Qatar since March 2020, after initially joining the company in 2009.
He has over 16 years of experience in the communications, digital transformation, finance and accounting sectors, and was awarded a Master's Degree in Finance and Accounting from the University of Cardiff.
Company: Ooredoo
8. Bader Nasser Al-Kharafi
In 2017 – and after becoming Vice Chairman in 2014 – Al-Kharafi took on the role of the Zain Group's CEO.
The Zain Group currently has operations spanning seven countries across the MEA region and a customer network of around 50.9 million.
Al-Kharafi is deeply invested in a number of social causes and is a member of the board for the UN High Commissioner for Refugees.
Company: Zain Group
7. Fahad Al Hassawi
Al Hassawi became du's CEO in June 2021, after working at the company for over a decade.
As of 2022, du has 7.5 million mobile subscribers and has launched its new 5G Home Wireless service across the UAE. Prior to joining du, Al Hassawi held a number of leading roles at Emirates Airline, including the VP of Human Resources.
Company: du
6. Talal Said Al Mamari
Al Mamari has been leading Omantel since 2014 and has over 26 years working in the telecoms sector under the Omantel brand. During this time, he played a pivotal role in many of the company's key initiatives – including the merger of Oman Mobile with Omantel. Al Mamari also sits on the board of numerous other telecom companies and investment funds, such as Zain Group, Oman Corporate Governance & Sustainability Centre, and the Al Amal Fund.
Company: Omantel
5. Salman Bin Abdulaziz Al Badran
After a ten-year run as the CEO of stc, Al Badran took the same leadership role with Mobily in 2019.
Mobily was recently named as the ninth most valuable brand in Saudi Arabia by Brand Finance, an independent London-based brand valuation consultancy.
"The Brand Finance ranking testifies to our company's hard work and steadfast achievements over the past period. Our efforts at all levels and across all departments over the past years translated into more satisfied customers due to ongoing enhancements in the quality of our services, and thus all indicators followed suit."
Company: Mobily
4. Adeel Hamad
As the culmination of an impressive 24 years at Telecom Egypt, Hamad took the CEO title in 2019. Over the course of two decades, Hamad worked his way up the company structure, rising from one of Telecom Egypt's Network Engineers to become one of the biggest names in the region's telecom industry.
Company: Telecom Egypt
3. Mikkel Vinter
In addition to his current role of Batelco CEO – which generated over US$1bn in 2021 – Vinter is also the founder of Virgin Mobile, Middle East and Africa. After founding the organisation in 2006, he continued to work as its CEO for ten years, until 2016.
Vinter is also a Directors' Board member for a number of the region's other most influential telecoms, including Sure Limited, Dhiraagu and the Umniah Mobile Company.
Company: Batelco
2. Mohamed AbdAllah
AbdAllah has been working with Vodafone Egypt since 1998, during which time he has held the positions of Consumer Business Unit Director, Head of Enterprise Corporate Sales, and CEO – the latter a title that he received in 2020.
Mohamed holds a Bachelor's in Commerce from Ain Shams University 1998, and he is also a Board Member for the Vodafone Egypt Foundation as well as the British Egyptian Business Association.
"The telecoms industry has evolved dramatically from solely providing voice services to becoming a data provider and now becoming a full connectivity provider. The telecoms industry – and Vodafone, specifically – is responsible for digitising societies. This is the purpose behind our work: we make sure to deliver the highest quality connectivity products."
Company: Vodafone Egypt
1. Hatem Dowidar
Hatem Dowidar first joined e& – formerly the Etisalat Group – in 2015, as the Group's Chief Operating Officer. Then, just a year later, he was appointed to the CEO role. Since taking the helm, Dowidar has been instrumental in driving the company's growth across all 16 of its markets, establishing e&'s reputation as one of the strongest telecom brands in the MEA.
In fact, from 2020 to 2022, the Group's market value has increased by a staggering 150.3%, from $33.2bn in April 2020 to $83.1bn two years later.
Dowidar is currently on the boards of numerous other telecoms leaders, including the Etihad Etisalat Company (Mobily), the Abu Dhabi Chamber of Commerce & Industry, and Maroc Telecom.
"I thought, why are we satisfied with just being a telco? We can do so much more."
"If we want to give amazing returns to the shareholders, to the countries where we operate, and really grow the business, we need a bold vision to do things differently."
Company: e& Group