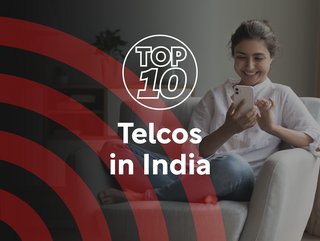 Top 10 telcos in India
Mobile Magazine rounds up the top 10 telcos operating in India
Home to the second largest telecom industry in the world, India has a subscriber base of 1.17 billion as of September 2022. The India telecom market size is expected to grow from US$44.43bn in 2023 to US$69.62bn by 2028.
Mobile Magazine rounds up the top 10 telcos operating in India.
Optical, broadband and data networking products company Tejas Networks' products enable high-speed internet services, 4G/5G mobile backhaul, wholesale bandwidth services, and mission-critical networks. Founded in 2000, the company is headquartered in Bangalore and provides carrier-grade communications equipment and solutions for the telecom industry.
Technology company Himachal Futuristic Communications, based in Gurugram, designs, develops, manufactures telecommunications equipment, fibre-optic cables and other telecommunications-related electronics. Founded in 1987, the company specialises in professional engineering services, including installation and commissioning services for the development of the optical transport network, as well as telecom equipment by harnessing the power of connectivity.
India's independent telecom tower company, GTL is a pioneer in the shared passive telecom infrastructure space across the country. The company owns and manages a portfolio of more than 26,000 towers located across the 22 Telecom Circles in India, as well as other communication structures. Headquartered in Navi Mumbai, the company enables telecom service providers to offer 2G, 3G and 4G services across the country.
With headquarters in New Delhi, AT&T has operated from India since the 1980s. It was the first global telecom operator to directly serve the Indian market under its own international and national long distance and ISP telecommunications licences. The brand has a significant presence in the India region and offers a comprehensive service portfolio.
Founded in 1986, Tata Communications is headquartered in Pune. It is part of the Tata Group, and previously came under the ownership of Department of Telecommunications, Ministry of Communications, and the Government of India before being sold in 2008. It offers ethernet and private line services via a content delivery network and other support services, with a data centre network covering 44 locations worldwide alongside cloud services and managed security services.
Serving Mumbai and New Delhi with provides fixed-line telecommunication services, MTNL is among the top telecom companies in India and is headquartered in New Delhi. The company provides mobile services in Noida, Faridabad, Gurgaon and Ghaziabad and Mumbai. Through joint ventures and subsidiaries, the company operates in Nepal and Mauritius.
Headquartered in New Delhi, BSNL is under the ownership of the Department of Telecommunications, Ministry of Communications, Government of India. The body provides mobile voice and internet services through its nationwide telecommunications network and is the largest government-owned-wireless telecommunications service provider in India. BSNL provides both fixed line telephones and mobile telephony services on GSM platform.
Founded in 1995, Bharti Airtel is headquartered in New Delhi India and operates in 18 countries across South Asia and Africa, as well as the Channel Islands off the French coast. Ranking among the top telecom companies in India, Airtel has acquired a number of former telcos and operators across India and further afield, including Zain's Africa operations and Augere Wireless.
Headquartered in Navi Mumbai, Reliance Jio operates a national LTE network with coverage across all 22 telecom circles, offering 4G and 4G+ services across the entirety of India. Jio says it is the largest mobile network operator in India and the third largest mobile network operator in the world. It has more than 426.2 million subscribers and provides a 5G service in many cities. Its 6G service is currently being planned for roll out.
An Aditya Birla Group and Vodafone Group partnership, Vodafone Idea (Vi) says it is India's leading telecom service provider. It provides pan-India voice and data services across and is working to contribute towards what it calls a truly 'digital India'. The company was created in 2018 when Vodafone India merged with Idea Cellular.
******
For more insights into the world of Mobile - check out the latest edition of Mobile Magazine and be sure to follow us on LinkedIn & Twitter.
Other magazines that may be of interest - Data Centre Magazine.
Please also check out our upcoming event - Cloud and 5G LIVE on October 11 and 12 2023.
******
BizClik is a global provider of B2B digital media platforms that cover Executive Communities for CEOs, CFOs, CMOs, Sustainability leaders, Procurement & Supply Chain leaders, Technology & AI leaders, Cyber leaders, FinTech & InsurTech leaders as well as covering industries such as Manufacturing, Mining, Energy, EV, Construction, Healthcare and Food.
BizClik – based in London, Dubai, and New York – offers services such as content creation, advertising & sponsorship solutions, webinars & events.