Lifetime Achievement Award: Kathrin Renz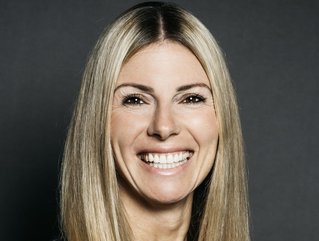 Kathrin Renz
Named among the 50 top tech leaders in the world, Kathrin Renz has risen to the top of the mobile industry as VP at AWS
Kathrin Renz is Vice President at Amazon Web Services (AWS), having joined the company in July 2020. And, with a stellar career spanning more than 20 years in senior leadership positions across the mobile industry, here's a deep-dive into how Renz reached the dizzying heights at the top of the mobile game.
Career beginnings
Starting off with a year in a Business Analyst role at EADS Aerospace and Defense in 1999, Renz obtained both a diploma's degree in computer engineering from the University of Cooperative Education (Berufsakademie Stuttgart) Germany and a bachelor's degree with honours in Business Administration from the Open University London.
This was all while she kicked off her seven-year career at multinational industrial manufacturing conglomerate Siemens, where she started as a Business Process Manager in ecommerce, before moving to head up Mergers and Acquisitions in Florida two years later, before heading back to Munich another two years later as Head of Performance Controlling International Businesses.
After a further two years in that position, Kathrin's Siemens journey rounded off in Milan, Italy where she became General Manager of Corporate Audit.
Moving on up
Renz's career next took her to Nokia, where, over her 13-year tenure, she rose from Managing Director of Integrations at Nokia Siemens Networks in both Munich and Helsinki to eventually become a member of the Nokia Group Leadership Team as Chief Strategy Officer – where she led the company's corporate and business development efforts, including Nokia's €15.6 billion (US$16.9bn) acquisition of Alcatel-Lucent – and eventually to President of Nokia Enterprise, a role held for 18 months from January 2019. In this role, she was responsible for managing the company's fastest-growing business that provides Enterprise Networks and Industrial Automation solutions to customers across various industries in BigTech, Energy, Transportation, Manufacturing and Public Sector.
Back in 2014, during her time as VP of Corporate Strategy, Renz characterised herself as "a cosmopolitan person and an international citizen" and said in a magazine interview: "I am passionate about creating value, generating growth, and expanding into technologies that have a positive impact on people's lives.
"I often say, whether I'm speaking to my own team or in employee town hall meetings, that there are only two things that can limit us: our imagination and complacency."
A self-proclaimed customer-obsessed person, Renz is an engineer at heart and by trade, using her skills to fuel her passion for solving customer problems and addressing industry specific needs, supporting transformation and, in turn, helping customers save money, invent more quickly, and transition to the cloud.
Here and now
With more than 20 years of international management experience, Renz now heads up AWS' Industries business which includes Financial Services, Healthcare, Energy, Automotive & Manufacturing, Telecommunications, Media, Entertainment, & Sports as well as Strategic Accounts and Business Development. During her tenure, AWS' growth has boomed, with the company working with Pfizer to accelerate drug development and clinical manufacturing, collaborating with Meta, and introducing new sales of private wireless 5G services, announced in 2021.
And, looking forward to a successful – and more sustainable – future, in March of this year, AWS was recognised as one of three of Schneider Electric's partners that exhibit superior sustainability leadership in decarbonising their operations, alongside Hewlett Packard Enterprise and KB Home.
"AWS is committed to making the cloud the cleanest way to run our customers' infrastructure and business," Renz said. "This starts with Amazon's goal to reach net-zero carbon across our business by 2040 as part of The Climate Pledge – 10 years ahead of the Paris Agreement.
"We are pleased to be recognised with the Sustainability Impact Award and look forward to continuing to innovate together to build sustainable solutions for our customers and the planet."
One to watch
Despite a smaller presence on social media than one would expect, Renz is at the pinnacle of the industry game – telco royalty, if you will. And her impact hasn't gone unrecognised, either. Among her many accolades, Renz has been listed as one of the Global Telecoms Business 50 Most Powerful Women and Top 10 Tech Leaders.
And, with an eagerness to see more representation in the industry, Kathrin is passionate about building a team that represents the world around us – one that is diverse and inclusive. She is the Executive Sponsor of Women of AWS Industries, which is a network of customers, partners, and employees joining together to attract, develop, and empower women in technologies like Cloud, Data, and AI/ML across multiple industry sectors.
Diversity and inclusion is a topic that is near and dear to Kathrin's heart, and she wants AWS Industries to be a place where her team can be authentic, something she believes should be embraced with pride and conviction.
And with Renz's career at AWS still in its infancy – compared to the tenure and success of her previous positions – there's no limit as to what trailblazing milestones she'll tick off next.