AWS announces new sales of private wireless 5G services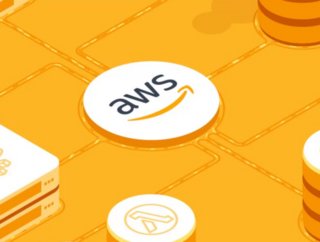 Amazon Web Services (AWS) has announced it will begin selling private wireless 5G services, and has released its full pricing strategy for the first time
AWS has just unveiled AWS Private 5G - its new 5G service, which enables customers to establish their own bespoke, private mobile network in just a few days, without any prior network experience required.
The network's capabilities include connecting smart factory sensors and actuators, or enhancing the connectivity between the handheld devices, scanners, and tablets required for process automation.
This development gives an obvious glimpse into the future of the cloud and mobile industries, and the ways in which global giants will shake up (possibly eventually surpassing) the existing private wireless networks.
The details of the new AWS Private 5G network
The network uses a CBRS spectrum, and runs on AWS-managed infrastructure.
It currently supports 4G Long Term Evolution (but will also support 5G in the future, once the US Citizens Broadband Radio Service has developed that capability).
The network has a 60-day minimum term contract, with the following data pricing packages
$10 per hour for a CBRS LTE RU Outdoor CatA
$7,200 per radio
A range of data cost models, costing between $0.02 - $0.06 per Gb.
The vision for the new network is a flexible pricing model (with the ability to suit businesses of all sizes) that provides companies with direct access to otherwise-unattainable mobile technologies.