AWS survey sees huge generative AI impact on telcos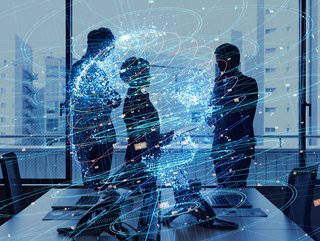 AWS collaborated with global strategy consulting firm Altman Solon to survey more than 100 senior telco leaders from the US, Western Europe and Asia Pacific
Telcos plan on fully integrating generative AI systems into business operations, according to an AWS survey, with 48% expecting to within two years
It is expected that the telcos will increase spending on generative AI by as much as six times, according to a recent AWS survey.
The survey 'Adoption, Barriers, and the Future of Generative AI in the Telco Industry' was released in September 2023 and highlights how half of the telcos surveyed are aiming to integrate generative AI into their businesses within the next two years.
AWS collaborated with global strategy consulting firm Altman Solon to survey more than 100 senior telco leaders from the US, Western Europe and Asia Pacific. The results explore the current and anticipated adoption of generative AI, which sees how it will assist the human workforce moving forward.
AI integration to increase - and it starts with chatbots
In July 2023, AWS made a number of announcements highlighting the potential of generative AI and machine learning for key industries, including healthcare. This survey fits well into the company's research and development ethos as it advises on these new digital services.
In particular, adoption of generative AI will grow significantly, with the survey finding that use cases will reach 34% on average within the next year and nearly half (48%) within the next two years.
It also found that spending could surge as much as six times the current amount. Customer-facing chatbots are currently the most widely adopted first use case for generative AI, with 92% of survey respondents stating that they were highly likely to implement them into their business operations, with 63% saying that this was already in production.
AWS has adopted their own version of what it describes as "conversational AI" via Amazon Lex - an LLM tool that can deploy an interface unique to a business for their individual processes to achieve their goals better.
The survey also highlights how AWS believes that generative AI is working towards being able to aid network operations. For instance, generative AI can ingest data from manuals that operators rely on when installing network elements. Combined with chatbots, this data can provide interactive guidance based on prompts to speed up and simplify installation tasks.
The impact on telcos: 61% surveyed highlight security concerns
AWS found that 64% of telcos stated that many considered generative AI use cases are new applications that are not yet served by existing applications and processes.
The survey indicates that telcos are expecting to use off-the-shelf models rather than developing their own in the near future. Respondents cited a lack of technical resources as a barrier to generative AI adoption, which may explain why only 15% of telcos indicated a desire to build foundation models in-house.
However, 65% of respondents anticipate training those models with internal data in order to tailor them to the specific needs of a business. Among the 15%, AWS expect that they will have a strong foundation in data platform modernisation and build new foundation models.
Another concern for the telco industry is data security and governance, which have been cited as top challenges for adoption and implementation. Two-thirds (61%) surveyed indicated concerns around privacy and that proprietary company data could be embedded into the public model itself and create risks to intellectual property as a result.
Ultimately, AWS sees generative AI as the next wave of widespread adoption of deep machine learning and has serious potential to reinvent not only customer experience, but business expectations for those within the telco industry in particular.
The company says: "We see massive potential for generative AI to transform how customers operate and deliver new value to their customers … Regardless of how telcos begin to approach generative AI, the most important thing is to experiment and explore now."
******
For more insights into the world of Mobile - check out the latest edition of Mobile Magazine and be sure to follow us on LinkedIn & Twitter.
Other magazines that may be of interest - Data Centre Magazine.
Please also check out our upcoming event - Cloud and 5G LIVE on October 11 and 12 2023.
******
BizClik is a global provider of B2B digital media platforms that cover Executive Communities for CEOs, CFOs, CMOs, Sustainability leaders, Procurement & Supply Chain leaders, Technology & AI leaders, Cyber leaders, FinTech & InsurTech leaders as well as covering industries such as Manufacturing, Mining, Energy, EV, Construction, Healthcare and Food.
BizClik – based in London, Dubai, and New York – offers services such as content creation, advertising & sponsorship solutions, webinars & events.