LEO networks: vital for the future of 5G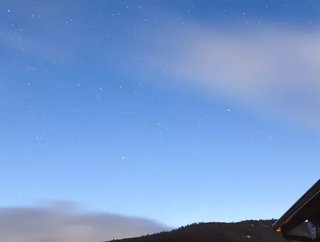 Martin Keenan, Technical Director at Avnet Abacus, breaks down the role of Low Earth Orbit satellite networks in the future of the 5G rollout.
It's been a good year for space-based networks. Earlier this week, startup OQ Technology snapped up an experimental 5G test spectrum license from the Luxembourg government, shortly following the succuessful launch of its Tiger-2 satellite designed to deliver 5G IoT networks from beyond the atmosphere. British-Indian satellite internet company OneWeb has come back stronger than ever following the firm's Chapter 11 filing last year. Elon Musk's Starlink is putting record numbers of satellites into orbit on a regular basis, and Amazon's Project Kuiper is, well, doing it's own thing at its own pace - but I'm sure that the inane Bezos-Musk space fued is helping to spur things along on that front as well. 
All over the world, the 5G space race is becoming a dominating force in the rollout of future telecommunications technology and infrastructure. As satellite companies everywhere continue to gather momentum, Martin Keenan, Technical Director at Avnet Abacus, has offered to take a high-altitude look at this developing sector. 
Space is increasingly becoming commercialised, specifically with much more terrestrial technology use in mind. In fact, the use of LEO - Low Earth Orbit satellites - is likely to become increasingly relevant for IIoT deployments in the very near future.
While that might sound like an implausible leap, there are a variety of reasons that make this strange combination increasingly competitive, as companies and nation states jostle for future market share. 
LEO - a brave new connectivity frontier
The headline reasons are simple enough - operating or outright owning your own satellite network enables seamless connectivity for IIoT or communication networks on the ground, without any coverage 'holes' such as those inevitably involved in terrestrial networks. LEO networks have a host of advantages in this application, critically in terms of cost.
While high-reliability geostationary (GEO) satellites have been the mainstay of satcomms, and medium earth orbit (MEO) craft make up the GPS, Glonass and Galileo satellite navigation constellations, these both require radiation-hardened, space-grade components, which unsurprisingly come at an increased cost.
However, LEO deployments often rely on relatively standard commercial-off-the-shelf (COTS) components, which might require extensive testing for this extreme application, but are readily available and widely understood.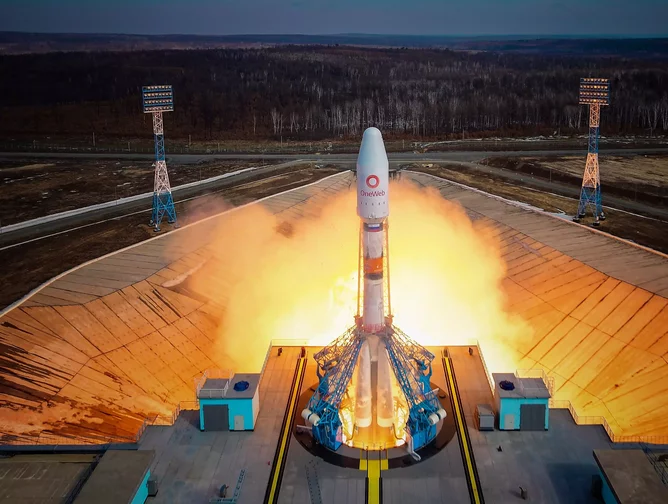 International interest is extremely high
These lowered barriers to entry have spurred an unprecedented rush to LEO technology in recent months. China has submitted spectrum allocation filings to the International Telecommunication Union (ITU) that detail plans to launch two LEO constellations totaling 12,992 satellites dubbed "Guowang", or "national network".
Meanwhile, Elon Musk's Space Exploration Technologies (SpaceX) continues to deploy its Starlink satellite constellation, a project that began in May 2019. SpaceX has been launching Starlink satellites in incremental batches of 60, with the aim of creating a "mega constellation" of 30,000 small satellites.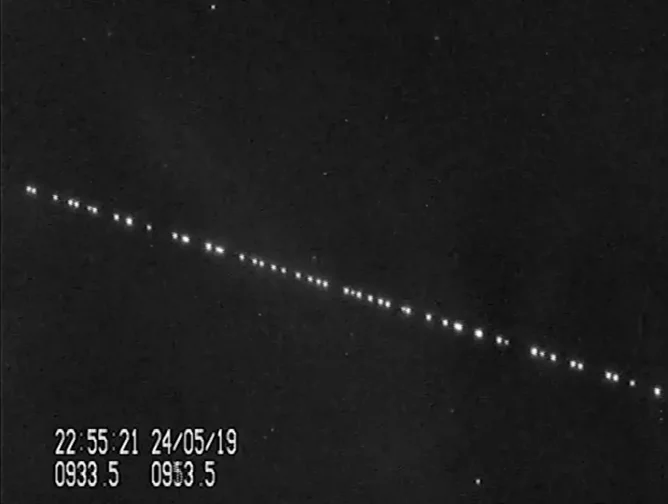 Amazon is also joining the goldrush with Project Kuiper, a $10bn scheme to deploy up to 3,236 LEO satellites over the coming years, with FCC rules requiring that 50% of the satellites are in orbit no later than July 30, 2026. "In addition to providing ground station service directly to customers, Project Kuiper will also provide backhaul solutions for wireless carriers extending LTE and 5G service to new regions," said Amazon in a statement.
Other private LEO contenders include OneWeb, Hughes Network Systems and Boeing, while China is not the only government with LEO plans. 
The US Defense Department has DARPA's Blackjack and Casino programs, which both aim to take advantage of LEO's benefits, along with the same "mega constellation" or proliferated LEO (pLEO) strategy as many of the other players.
"Proliferated LEO" is a key buzzword for both private and government deployments, delivering considerable resilience over more traditional, higher orbit satellite networks. That resilience is one of the reasons for the thousands of satellites per constellation, enabling the network to operate even if individual satellites are inoperable.
Significant challenges remain
This eclectic group of LEO pioneers all face a number of challenges, however, even beyond the significant cost and technical requirements of building viable satellites and the launch routines involved in creating LEO constellations.
Two key practical questions are those of space debris and space traffic management, as the number of competing megacounstallations increase. 
Low orbit networks are far more susceptible to congestion than medium Earth orbit or geostationary orbits, as the volume available increases exponentially with altitude.
There have been nearly 200 accidental explosions of satellites to date, a figure that is certain to rise in the future as more satellites and debris are added to Earth's orbit. While reusable launch platforms and examples of successful collaboration between private and government sectors are beginning to emerge, more international consensus is needed to manage these issues. 
One issue that is likely to stick around for some time is latency, which for a LEO is around 30ms, a substantial improvement on around 40ms for 4G LTE, but much higher than terrestrial 5G which targets sub-1ms.
Another elephant in the room is congestion, not only in terms of physical space, but also signal interference from neighbouring orbital constellations, Adjacent Satellite Interference (ASI) can be a serious performance issue for LEO constellations.
LEO - a key partner in future connectivity
However, the real meat in the LEO sandwich is not as a competitor to next generation networks, but as a key ally. LEO potentially offers a vital bridge between terrestrial 5G networks, filling in coverage gaps, as well as offering relatively-low latency and reliable interconnects for hybrid networks.
As connectivity levels rise across all sectors and industries, the importance of LEO as a key piece of the puzzle has already begun to increase exponentially. Welcome to the age of the IIoT space race...