OQ Technology secures 5G test spectrum licence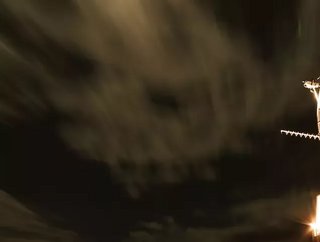 OQ Technology has secured a 5G test spectrum licence with test capabilities including network integration, IoT devices and network interference
OQ Technology has secured an experimental 5G test spectrum licence by the Luxembourg Ministry of Media and Communication. The license aims to allow the Luxembourg-based software company to assess critical satellite 5G frequencies. OQ Technology has also announced that it has established the first European 5G Satellite Tests Centre (STC) for Low Earth Orbit (LEO) satellites. The company says that both announcements, along with the launch of its first commercial 5G satellite last week, aim to speed up the company's global expansion and product development. 
The new 5G STC aims to allow OQ Technology to test all required in-orbit validation, terminals, and payloads as well as 5G IoT devices and satellite performance for targeted 5G frequencies compatible with terrestrial mobile and satellite mobile bands. And as it's the only 5G test centre for satellites in LEO, it's ideal for companies who need to test their IoT prototypes before they are put into mass production.
Discussing the expense of Very Small Aperture Terminal (VSAT) satellites, Omar Qaise, Chief Executive Officer of OQ Technology, said: "We have made immense progress this year towards solving the continued lack of terrestrial 5G networks and expensive VSAT satellite costs by growing our constellation and ground infrastructure. Our LEO Constellation Control Centre together with the recent agreement for a Leaf Space ground station will form the initial cornerstones for operating our future fleet of satellites as well as other third-party missions".
What do the 5G STC and LEO Constellation Control Centre enable OQ Technology to do?
Working together, the STC and the recently opened LEO Constellation Control Centre also enables QO Technology to demonstrate the quality of its services to European customers and mobile operators. More specifically, it allows mobile and terrestrial operators to test and validate how their existing network would integrate with OQ Technology's satellite-based 5G connectivity in regions not covered at all by terrestrial networks. "It saves them the complex effort and time-consuming task of creating a patchwork of individual network arrangements with local operators, worrying about shipments, and travelling across the world dealing with country individual regulatory aspects", OQ Technology said.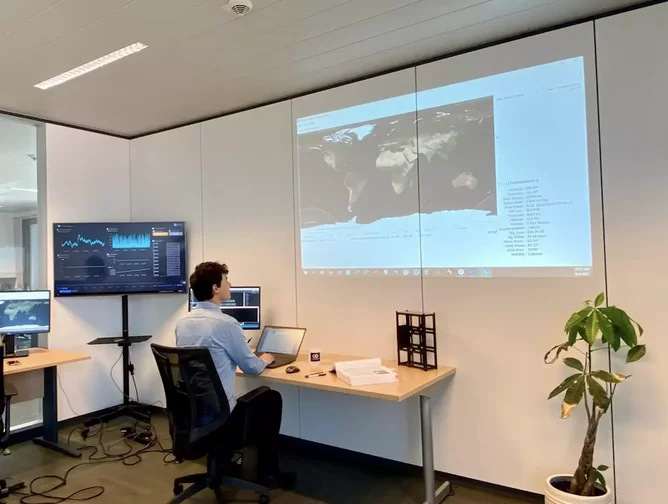 In addition, the facility also lets OQ Technology improve its commercial product portfolio of 5G IoT user devices, allowing it to optimise various elements onboard the satellite payloads such as its cell-tower 5G and NB-IoT software stack and the scheduling mechanism. It can test different chipsets, hardware and antennas from various suppliers envisaged to be used in the user terminals.
The 5G licence grant is a result of OQ Technology's application last year to use part of the terrestrial and satellite spectrum for complementary satellite and mobile 5G services. The license specifies access to three distinct frequency bands:
Two mobile satellite frequency bands: one with global coverage and complementary with terrestrial mobile services; the other is used for a specific ITU (International Telecommunication Union) region.

A band, under review by the ITU within the upcoming World Radio Conference, to be used for satellite IoT services.

A band used for terrestrial mobile services.
The company claims that another important aspect of the test centre is the capability to test possible interference between mobile, terrestrial and satellite networks. According to the organisation, this is an important regulatory issue that members of the ITU (International Telecommunications Union) and 3GPP (3rd Generation Partnership Project) are also in the process of discussing.