Satellite showdown: OneWeb vs. Starlink vs. Project Kuiper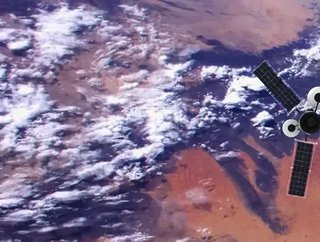 Meet the three satellite connectivity leaders duking it out above the clouds...
The battle for dominance in the fast-developing satellite internet market is growing more competitive as companies jockey for the right to provide rural broadband access to billions of potential customers from above the clouds.
As remote work starts to look as though it will continue to persist long after the pandemic, and the global economy digitalises at an ever-increasing rate, the provision of fast, stable internet services to rural and remote areas is becoming even more of a necessity. 
With terrestrial carrier networks still experiencing "not spots" across large areas of the world, and faced with prohibitive costs associated with delivering cutting edge connectivity coverage like 5G to more far-flung parts of the world, satellite internet companies are rushing in to fill the void, racing to deliver fast, low-latency internet from space. 
While not the only competitors in this new telecom arena, the leading (read: highest profile) companies currently fighting for a piece of the pie are UK-based OneWeb, Elon Musk's Starlink, and Amazon's Project Kuiper. 
OneWeb: Back in the Fight
For a while last year, it seemed as though the number of competitors in the satellite telecom space had shrunk, with UK-based provider OneWeb declaring bankruptcy in March of 2020, due to issues securing the necessary funding to get its array of micro satellites into orbit. OneWeb's primary investor, SoftBank, reportedly pulled funding - part of a wider decision by the Japanese investment giant to pursue a more risk-averse strategy following a series of bad bets, including but not limited to the disastrous fallout surrounding We Work. 
The firm was bailed out in November of last year, when the British Government and Indian telecom firm Bharti Global poured $1bn of fresh equity into the company, which immediately resumed satellite launches, putting a further 36 satellites into orbit aboard a Russian Soyuz rocket, which OneWeb purchased from the European aerospace firm Arianespace, the following month. 
Now, OneWeb is decidedly back in the mix, with a new CEO and is well on the way to delivering a massive network of 650 low Earth orbit (LEO) satellites to support its broadband offering. The involvement of the UK Government definitely increases OneWeb's gravitas as a safe bet. 
UK Secretary of State for Business, Energy and Industrial Strategy Alok Sharma, commented last year: "Access to our own global fleet of satellites has the potential to connect people worldwide, providing fast UK-backed broadband from the Shetlands to the Sahara and from Pole to Pole. This deal gives us the chance to build on our strong advanced manufacturing and services base in the UK, creating jobs and technical expertise." 
Roscosmos, Space Center Vostochny, TsENKI - OneWeb
Starlink: Bigger and Bigger
Never one to do anything by half measures, Elon Musk is adopting a policy of total LEO domination at his own satellite internet firm Stalink (currently a subsidiary of SpaceX, although Musk has hinted at an IPO once the company "has its affairs in order"). Just this month, the company put 240 more micro satellites into orbit above the atmosphere, with plans to grow the company's network to as much as 10,000. 
Once fully operational, Starlink could become a massive revenue driver for SpaceX, although for now supply chain issues (some customers are experiencing wait times of multiple months for home antenna kits), concerns from the scientific community (astronomers have recently complained that Musk's satellites, which he painted cherry red, because of course he did, are seriously impacting their ability to observe the night's sky), and high prices for basic services mean that this sleeping giant has yet to fully awaken. When it does, however, a satellite network of the kind of scale and scope that Musk is promising could turn Starlink into a truly global telecom carrier. 
Project Kuiper
Announced in the Spring of 2019, Project Kuiper is Amazon's own entry into the satellite internet ring. Much like with Starlink, the near-infinite resources Amazon can bring to the table mean that the planned satellite constellation that will support this network is, well, astronomical in scale. 
Kuiper gained FCC approval to begin satellite launches in July of last year, and has reportedly invested $10bn into getting its 3,236 satellites space-born. "A project of this scale requires significant effort and resources, and, due to the nature of LEO constellations, it is not the kind of initiative that can start small. You have to commit," wrote Amazon in a press release. 
Amazon execs are pitching Kuiper as the global solution to remote work issues. "We have heard so many stories lately about people who are unable to do their job or complete schoolwork because they don't have reliable internet at home," said Dave Limp, Senior Vice President at Amazon. "There are still too many places where broadband access is unreliable or where it doesn't exist at all. Kuiper will change that." 
Jeff Bezos and Musk have clashed in recent months over the FCC's rulings on satellite distribution. Musk took to Twitter in January to "blast" Bezos and the FCC over Amazon's claims of interference with its plans to bring several of its satellites into a lower orbital path than previously agreed upon. "It does not serve the public to hamstring Starlink today for an Amazon satellite system that is at best several years away from operation," tweeted Musk. 
Amazon's response was delivered via a tersely worded press statement the following day: "The facts are simple. We designed the Kuiper System to avoid interference with Starlink, and now SpaceX wants to change the design of its system. Those changes not only create a more dangerous environment for collisions in space, but they also increase radio interference for customers. Despite what SpaceX posts on Twitter, it is SpaceX's proposed changes that would hamstring competition among satellite systems. It is clearly in SpaceX's interest to smother competition in the cradle if they can, but it is certainly not in the public's interest."