OneWeb launches 36 new satellites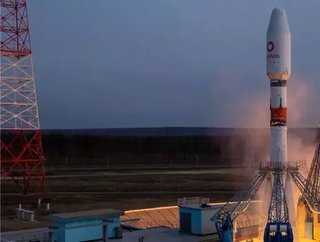 The successful launch brings OneWeb's constellation to 182 satellites, which are set to begin commercial operations before the end of the year...
UK-based satellite broadband company this weekend, bringing the total number of satellites in its constellation to 182.
The company's array is expected to cover more than 50 degrees of latitude by June, which puts it on track for the launch of commercial services by the end of the year. This is good news for OneWeb's position in , for which it is competing with SpaceX subsidiary Starlink and Amazon's Project Kuiper. 
Starlink is currently the most advanced of the three major , with a beta-test service currently underway. In , a Starlink beta customer in rural Montana said that, "The price of the beta for the service is more reasonable than any other option we have, and those are worse in performance. I will keep Starlink as long as it's the only broadband option available to me." 
may soon have access to a wider array of satellite internet options, as OneWeb and Project Kuiper progress closer to a market-ready offering. 
Project Kuiper has yet to put any of its satellites into orbit. This is largely due to the fact that the most readily-available rocket services are operated by SpaceX. Amazon recently revealed, however, that Project Kuiper has , securing nine Saturn V rocket launches to begin deploying its own satellite constellation in the near future - although the company has remained silent in response to questions regarding concrete launch dates. 
OneWeb has been partnering with Arianespace on its satellite launches, which are being conducted from the Vostochny Cosmodrome spaceport in Russia. 
Roscosmos, Space Center Vostochny, TsENKI - OneWeb
The latest batch of satellites, in combination with those already in orbit, represent "60% of the constellation required to enable its connectivity solution to reach all regions north of 50 degrees latitude by June 2021." 
The launch was the third in a series of five, which will complete the first phase of OneWeb's constellation rollout. Once complete, OneWeb's satellite broadband service is expected to provide "high-speed, low-latency global connectivity" to "the United Kingdom, Alaska, Northern Europe, Greenland, Iceland, the Arctic Seas and Canada" by the end of 2021, with global services expected to come online in 2022. 
Neil Masterson, CEO at OneWeb commented: "These are exciting times at OneWeb as we get ever closer to bringing our connectivity services to some of the world's hardest to reach places. With this third successful launch in our 'Five to 50' programme, we are rapidly building momentum: we are launching more satellites, demonstrating the network, and announcing more distribution signings around the globe. We have a world class team and product, and alongside our supportive shareholders, OneWeb continues to work towards bringing connectivity to everyone, everywhere."