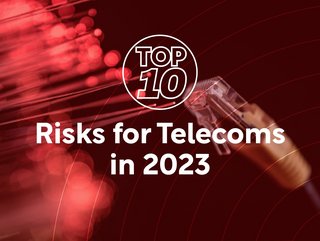 Top 10 risks facing telecos in 2023
Mobile Magazine runs down some of the top issues facing the industry and how to mitigate some of those risks
As technology advances, the ever-evolving risks to telcos mount. In a bid to stay resilient and strong as these challenges arise, telcos must adapt and be ready for whatever threats may come their way, whether that be advancing security or improving workforce culture.
As operators need to forecast and prepare for upcoming threats, there is a need for new strategies, policies and actions to address them. This is a roundup of the top 10 risks facing the telco industry and how operators can lessen impact on their business for their benefit and that of their customers.
10. Not making the most effective or productive uses of resources
Failure to maximise assets can have far-reaching consequences for telcos. The risks posed can affect competitive standing, financial performance, and long-term sustainability to name a few. According to an EY Global Corporate Divestment study, companies need a stronger link between strategy and divestments to drive long-term value, and states 63% of telcos are saying activist pressure has prompted them to undertake a strategic review. Internal challenges were also highlighted, with 59% of CEOs acknowledging they should provide better guidance on what they regard as core and non-core business.
9. The changing regulatory landscape
A host of external factors are shifting regulatory priorities - whether the ongoing impacts of the pandemic, the cost-of-living crisis or geopolitical factors, to name a few - and this has heightened the focus on network supply chains, the digital divide and support for vulnerable customers. As a result of this, challenges can arise from fragmental regulatory approaches. This may include passing or changing data protection and privacy rules or the expanding regulatory focus on AI.
8. Ecosystem management not central to strategies
Despite the network infrastructure landscape being increasingly fluid, ecosystem engagement is still not central to telcos' strategies. EY's 2022 Tech Horizon report, which identifies the benefits of data centricity, finds that ecosystem engagement is still not central to telcos' strategies, with only 11% viewing multiple partnerships as core to new business models. The increasing pressure for private 5G networks, for example, requires telcos to escalate external collaboration.
7. Not taking advantage of new business models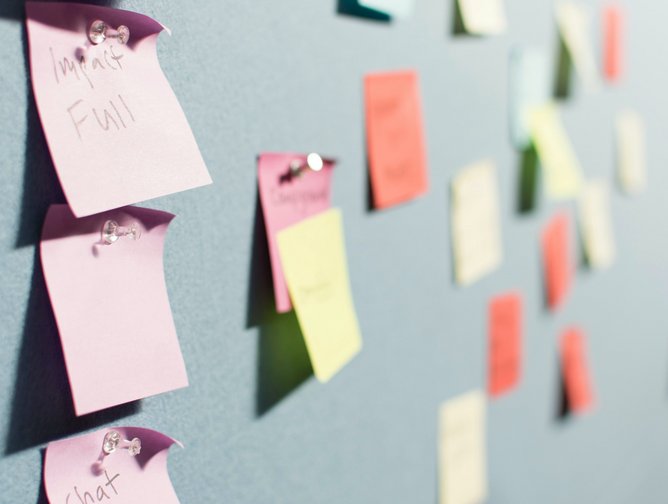 New offerings by telcos also don't necessarily align with the needs and desires of enterprise customers. Credit: Patrick Perkins
Plenty of operators are putting B2B growth opportunities at the forefront of their priorities, thanks to a saturation in consumer markets and constrained average revenue per user. But because the revenues from the likes of IoT and cloud are yet to be on a larger scale, the benefits are yet to show themselves. New offerings by telcos also don't necessarily align with the needs and desires of enterprise customers.
6. Sub-par sustainability goals and management
The quality of telcos' climate change disclosures has worsened year-on-year, EY's Global Climate Risk Disclosure Barometer states. Despite clear net zero goals by 2040 across the sector, reporting of ESG metrics, including the likes of e-waste and renewable energy consumption does not meet acceptable standards. The study finds that 39% of telcos do not have a specific net zero strategy, and 47% of large businesses do not think that vendor 5G and IoT use cases adequately address the rapidly-evolving sustainability needs of customers.
5. Efficiency and digitisation
Advancements in digitisation and technology as a whole means telcos can take strides in improving their efficiency - but the ever-changing landscape and additional pressures that come with it means that adapting is more of a necessary requirement for survival than a choice.Transforming through new technologies is to be celebrated, but the complexity behind that holds telcos back, the EY Tech Horizon Study finds.
4. Lack of infrastructure resilience
For customers, one of the main services that need to be delivered correctly, but often isn't, is network reliability. Exacerbated by rising data usage, operators face challenges to ensure their infrastructure can keep up with customer demand. The digital divide and affordability of services adds increasing pressure, with calls or infrastructure to reflect the take up of services.
3. Security and trust
In a landscape of mass cyber disruption, cyberthreats are growing - and a key mission for telcos is to anticipate and de-escalate a possible threat before it actually poses a real one. According to EY's Global Information Security Survey in 2021, more than a third of telco CIOs believe security aspects aren't adequately factored into strategic investments. Despite a new wave of threats facing operators following the pandemic, security functions often face low levels of trusted consultation with other parts of the business, the report states.
2. Workforce culture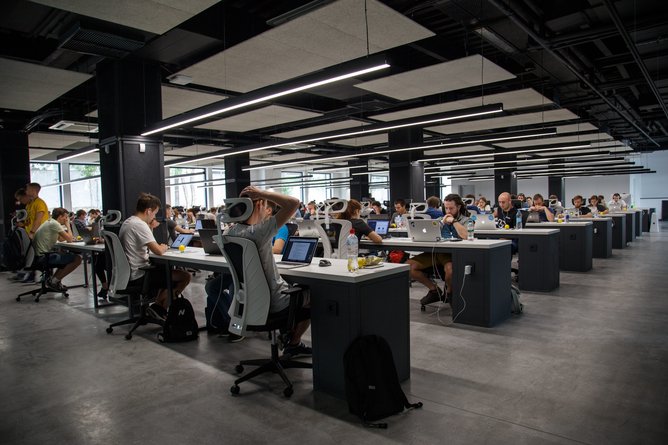 Workforce in office. Credit: Alex Kotliarskyi
With hybrid working now more common than ever and flexible environments encouraged, workforce culture is making a seismic shift - and the views of employees and their employers are moving further apart as a result of that. Staff turnover is on the up, and telcos are encouraged to listen to their workforce to retain talent before it moves to competitors or other industries entirely. EY's How workforce rebalancing is building pressure in the talent pipeline report saw more than 90% of TMT employees wanting to work remotely at least twice a week, but a quarter of TMT employers feeling the workforce should be in the office five days a week.
1. The cost of living crisis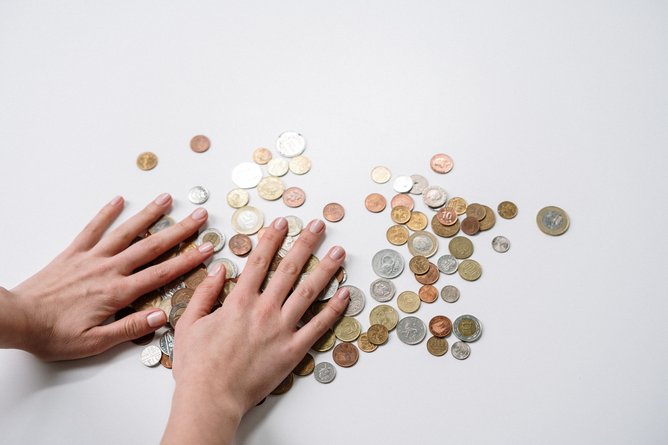 The cost of living crisis has made customers re-evaluate spending. Credit: cottonbro studio
Household attitude to spending is changing, as customers reevaluate their spending habits and cut down on non-essential expenses to supplement the rising cost of necessities. Part of this shift has meant value for money has come to the forefront, with 45% of households believe they overpay for content services according to the EY Global Decoding the Digital Home Study. Some regulators are calling for operators to offer 'social tariffs' to ensure affordability and to bridge the digital divide. A further 60% said they are concerned that their broadband provider will increase the monthly price they pay for their services, adding additional pressure on customers' bank accounts and telcos' work to retain their customer base.
******
For more insights into the world of Mobile - check out the latest edition of Mobile Magazine and be sure to follow us on LinkedIn & Twitter.
Other magazines that may be of interest - Data Centre Magazine.
Please also check out our upcoming event - Cloud and 5G LIVE on October 11 and 12 2023.
******
BizClik is a global provider of B2B digital media platforms that cover Executive Communities for CEOs, CFOs, CMOs, Sustainability leaders, Procurement & Supply Chain leaders, Technology & AI leaders, Cyber leaders, FinTech & InsurTech leaders as well as covering industries such as Manufacturing, Mining, Energy, EV, Construction, Healthcare and Food.
BizClik – based in London, Dubai, and New York – offers services such as content creation, advertising & sponsorship solutions, webinars & events.