Samsung to launch new smartphones mid-January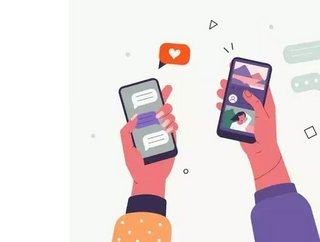 South Korean tech giant Samsung will unveil its latest batch of handsets sooner than expected...
Samsung will break with tradition and launch its latest Galaxy smartphone range by mid-January.
South Korea's leading mobile technology and electronics corporation usually showcases its latest Galaxy flagship devices in February during the Mobile World Congress trade show.
Instead, however, consumers will see Samsung's flagship phones live-streamed on the corporation's website on Thursday, January 14. The launch looks set to take place the same week as the digital-only CES 2021 — the biggest tech show of the year, where major companies often unveil their new devices. Last July, CES organisers announced they were shifting from an in-person event in Las Vegas to an all-digital show because of the COVID-19 pandemic.
Samsung did not reveal much in its invitation to the event. However, media reports of previous leaks suggest there could be three phones announced: the Galaxy S21, S21+ and S21 Ultra – the next-generation versions of Samsung's S20 range.
New chipsets
The launch of Samsung's latest devices will generate an industry buzz as the Galaxy S21 lineup of phones are expected to be powered by Samsung's new Exynos 1080 chipset. The 1080 chipset was manufactured using the 5MN process. Samsung is already working on the Exynos 2100. 
According to reports, Qualcomm and Samsung are attempting to capitalise on Huawei's recently imposed sanctions by the United States. Samsung, which so far used to reserve its chipset only for its own smartphones, is now giving it to other mobile makers.
However, in terms of total chipset shipments in the third quarter of 2020, Samsung and Apple came in fourth and fifth with a 12% market share each. MediaTek was the leading brand with 31% of the market. Qualcomm and Huawei HiSilicon followed with a respective 29% and 12% market share. 
Device competition
In 2020, the South Korean company revealed its third-quarter earnings were inflated by smartphone sales, including the Galaxy Note 20. This was in the face of intense competition in the smartphone and consumer electronics space in the final quarter of last year, which experts attributed to Apple's iPhone 12 and iPhone 12 Pro launch. Samsung Electronics shares in South Korea also rose 2.47% earlier this week.
, Samsung's president and head of mobile communications business, recently announced on his that Samsung will concentrate on enlarging its offerings of foldable smartphones, making those devices "more accessible to everyone" in 2021. 
The folding phones, which utilise state-of-the-art display technology, are higher-end models of Samsung's family of smartphone products, with the Galaxy Z Flip priced at $1,400.
Roh hinted at the pro-grade camera and video capabilities in Samsung's new smartphones. He also said the new folding screen technology Samsung first unveiled in 2019 is likely to dominate the launch on January 14th. "Through our longstanding industry-leading partnerships, we established an open ecosystem for foldable devices and fostered UX innovation that enabled us to create an enhanced user experience with optimised app interactions and displays."
Roh added, "The Z Fold2 was praised as a smartphone that reimagines what's possible with mobile technology and I'm excited to say, it's just a hint of what's to come as we continue to explore, evolve and expand this category-changing space."