Oppo snatches first place in Chinese market away from Huawei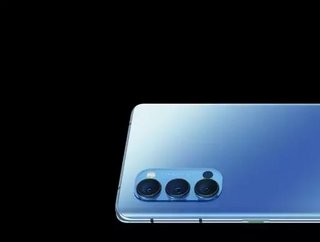 The BBK Electronics subsidiary has surpassed market leader Huawei for the first time ever, capturing 21% of the market as Huawei's share drops to 16...
Chinese smartphone brand Oppo - a subsidiary of BBK electronics - has wrested the title of China's Leading Smartphone Company away from long-time incumbent Huawei. This is the latest in what's starting to feel like . 
US sanctions - which have led to issues ranging from supply chain disruption to a lack of access to Google Services - and increased competition from Samsung and Apple, have seen overseas in recent months, even selling off its mid-range brand, Honor, .
In Q4, while Apple reported record sales, Huawei's position among the global rankings sank like a lead balloon. The company, which vied for years with Samsung and Apple for the number one spot in global sales, has found itself dropping further than further out of the top five as months of US sanctions have continued. 
However, despite disappointing sales abroad, Huawei has resolutely managed to cling to its position as the top dog at home. Given the fact China is the world's largest market for smartphones and electronics - shipping an estimated 86.4mn units in Q4 of 2020 alone - Huawei's position as the market leader held a pretty large, hopeful candle for its future as a smartphone giant. 
Now, however, that too seems to be in question. 
A released over the weekend by Counterpoint Research found that Oppo's share of the chinese market has eclipsed Huawei's, which dropped from 30% in Q4 of 2020 to a mere 16% in January of 2021, putting it on equal footing with Apple and Xiaomi. 
Image by Counterpoint Research
Oppo's sales grew by 33% month-on-month, boosting its share of the Chinese market to 21%, and giving it a slim lead over fellow BBK-owned brand Vivo (20%). 
Varun Mishra, a senior analyst at Counterpoint Research noted that, "OPPO has been successfully able to reposition its product lines in 2020. The rebranding of the Reno series and launching a more capable device at a lower price point than its predecessor helped OPPO capture the affordable premium segment. The strong momentum of the A series in the mid segment strengthened the product portfolio for OPPO and it was able to cater to the 5G demand in China across a wide price band. This was further helped by the decline of Huawei."
Counterpoint Research's report elaborates that Huawei's decline is twofold. Its position on the blacklist has prevented it from acquiring enough 5G chips to meet rising demand in the Chinese market (in Q4, more than 65% of handsets sold in China were 5G capable), and its lack of Google Services has severely damaged its sale of 4G phones. 
In response, Huawei has pivoted towards the premium segment of the market - seeking smaller numbers of units sold at a higher margin, like the recently announced Huawei Mate X2, which has an and is only being sold in China. 
At the same time, Oppo's year-long overhaul of its Reno brand - led by the high-performance, low-price Reno 5 Series - has attracted both critical acclaim and consumer interest. Authors of the Counterpoint Research report note that, "The price reduction and a higher specification device as compared to the previous series were able to cater to the gap left by Huawei in the mid segment as well."