realme is the world's fastest-growing smartphone brand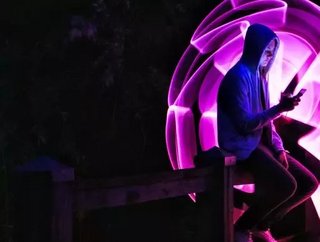 The Chinese newcomer was one of the only smartphone manufacturers to report strong double-digit growth figures in Q2 2020...
Chinese smartphone brand is the world's fastest growing smartphone brand. In a year where handset manufacturers have seen sales crippled by the ongoing pandemic, the Shenzhen-based company reported strong growth, according to new figures released today. 
According to the company's H12020 report, realme grew by 11% in Q2 2020, making it the only smartphone brand to have registered double-digit growth this quarter. The company's Q1 results were also impressive, as it registered a year-on-year growth of 157%, largely spurred on by its expansion into international markets across APAC. , this makes the company the fastest-growing smartphone brand in the world. 
"Since 2018, realme has grown to 40mn users, and this is due to the strong, youthful and international team here at realme," said company CEO, Li Bingzhong, in a press statement. "With an average age of only 29 years old, this team has shown that they dared to leap forward and proved the power of youth in a competitive market." Bingzhong was head of overseas business at Oppo, another leading Chinese smartphone firm owned by BBK Electronics.
Since its founding in 2018, realme has made great strides in the Chinese and other APAC markets. Based on the latest user numbers, realme added 15mn users in the first half of the year. The company also reported that it is now in the top four smartphone brands in Thailand, India, Cambodia and Egypt, and is also the fifth most popular in Myanmar, the Philippines, Ukraine, Indonesia and Vietnam. 
The company's strategy for growth has reportedly revolved around its 5G products, beginning with the . The company was the first to launch a 5G-capable flagship phone in India, as well as Thailand. The company has also launched Cambodia's first 5G phone under US$1,000.
In 2020, realme has implemented a 'Smartphone + AIoT' dual-driven strategy, and is on track to launch over 50 AIoT products in 2020 and over 100 the following year. In Q1 2020, despite realme's identity as a new entrant into the smart personal audio market in India, it has secured a third place in terms of market share, according to a report by research firm Canalys.
"As we continue to build upon a strong H1 performance, realme is aiming to sell 100mn phones in 3 years. We plan to continue our international expansion where we think there will be the most growth," added Bingzhong. "For example, our AIoT products have been performing well in the Indian market, where we sold 15,000 TV sets within 10 minutes and our smart personal audio devices have reached third place in terms of market share within three months."
The only company to challenge realme's growth figures is Apple, which had a respectable Q3 revenue growth rate of , driven largely by international sales and the success of its new budget handset, the iPhone SE.