Rakuten Mobile invests in JTOWER infra-co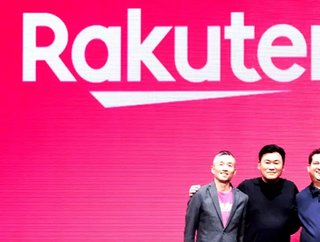 Japanese carrier Rakuten Mobile has entered a "capital tie-up" with telecom infra-co JTOWER in order to strengthen 4G and 5G network development. 
A few months after hitting 5mn mobile subscribers, Japanese telecom challenger Rakuten Mobile has announced a new investment in the buildout and development of its mobile network. 
The company's President, Yoshihisa Yamada, announced on Friday that Rakuten Mobile would enter into a "capital tie-up" with JTOWER, a Japanese tower company providing telecommunications infrastructure services throughout the country. The exact amount Rakuten Mobile is investing has not been revealed, but the company has never been shy of pouring large amounts of Yen into strengthening its offering. 
Founded in 2018 as an MVNO subsidiary of Rakuten, the Japanese e-commerce giant, Rakuten Mobile continues to operate at a significant financial loss, largely thanks to its continued investment in infrastructure to support its growing customer base. 
Rakuten Mobile's losses in the first half of 2021 totalled approximately $1.7 billion, up from $89.2 billion at the same point in 2020.  
The JTOWER investment is reportedly an exercise in accelerating deployment speeds of the Rakuten Mobile network. "By utilising infrastructure sharing, it is possible to develop a network in a short period of time and at low cost compared to the case where equipment is installed by a mobile carrier alone," JTOWER said in an exchange filing. 
While JTOWER is expected to also work on strengthening Rakuten Mobile's 4G infrastructure, it's the company's experience with 5G services (a pivotal source of growth for Rakuten Mobile) that appears to be the key driver behind the deal - especially when it comes to indoor infrastructure sharing. 
"JTOWER realised the provision of Japan's first 5G indoor infrastructure sharing solution at the Tokyo Metropolitan Government Building in 2020, and is fully supporting 5G," said the company in a statement on Friday, adding that "Rakuten Mobile has been gradually increasing the number of indoor infrastructure sharing solutions using JTOWER's shared equipment since January 2020." Rakuten Mobile has been using JTOWER's Smart Pole indoor 5G solutions across the Nishi-Shinjuku area of ​​Tokyo since April of 2021. 
Despite continuing losses, Rakuten Mobile says that it anticipates hitting a "break even point" in 2023 when its mobile customer base is predicted to hit 7mn, meaning the company needs to attract a further 1mn subscribers next year and in 2023 to hit its goal.