Nokia and Zain: Partnerships that enhance connectivity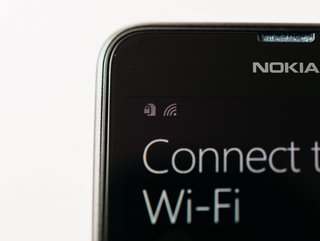 New technologies like 5G, IoT, network function and cloud-based platforms ultimately create global partnership opportunities between telco companies
Nokia and Zain's continued partnership highlights how telcos can collaborate to boost digital transformation through 5G connectivity and sustainability
Nokia President and CEO Pekka Lundmark recently welcomed Sultan A. AlDeghaither, CEO of Zain KSA and the executive team to Nokia's headquarters in Finland.
The meeting of the two telecom leaders aims to deepen their partnerships on 5G, digital transformation, innovation and sustainability. Both Nokia and Zain have enjoyed a long-term relationship in developing digital transformation strategies for Zain KSA's socio-economic development by empowering individuals, businesses and government agencies with the latest reliable and innovative technologies.
With 5G rapidly advancing and a whole host of contemporary challenges like high-cost wireless and fixed connections and outages, partnerships like this provide wider access to effective solutions and tools.
Mobile providers partnering to provide enhanced global connectivity
New technologies like 5G, IoT, network function and cloud-based platforms ultimately create global partnership opportunities between telco companies. Large organisations working to improve their partnerships in this way are often viewed as the way forward for technology sectors.
An easy mobile experience has never been so critical in the wake of the global pandemic. The middle east in particular sees great value in enhancing rapid connectivity in line with the region's digital transformation expansions.
Founded in 1983 in Kuwait as the region's first mobile operator, Zain is a pioneer of mobile telecommunications in the Middle East. A leading operator across the Middle East and Africa, the company provides mobile voice and data services to more than 52.7 million customers as of June 2023.
In March 2023, the company signed an MoU with Nokia to maximise efficiency and accelerate its sustainability efforts, in line with Saudi Vision 2030 as well as the Saudi Green and Middle East Green Initiatives. The MoU was signed during the Mobile World Congress (MWC23) in Barcelona.
In addition, the MoU aims to bring together the two companies for joint efforts to bring down carbon emissions by modernising legacy components of the network and introducing more energy-efficient platforms. Additionally, they are working to bridge the digital divide and accelerate digital transformation across industries with the evolution of the 5G network across multiple sectors.
Nokia continually partners with service providers through its Global Partner Programme, providing a broad set of solutions and deep experience in delivering mission-critical infrastructure across a wide range of industries.
Earlier this year, Nokia also partnered with Sanmina to manufacture broadband network electronics products for US Fibre-Optic Broadband Networks to improve connectivity in a wide variety of locations commencing in 2024.
******
For more insights into the world of Mobile - check out the latest edition of Mobile Magazine and be sure to follow us on LinkedIn & Twitter.
Other magazines that may be of interest - Data Centre Magazine.
Please also check out our upcoming event - Cloud and 5G LIVE on October 11 and 12 2023.
******
BizClik is a global provider of B2B digital media platforms that cover Executive Communities for CEOs, CFOs, CMOs, Sustainability leaders, Procurement & Supply Chain leaders, Technology & AI leaders, Cyber leaders, FinTech & InsurTech leaders as well as covering industries such as Manufacturing, Mining, Energy, EV, Construction, Healthcare and Food.
BizClik – based in London, Dubai, and New York – offers services such as content creation, advertising & sponsorship solutions, webinars & events.