Vodafone merge with Three UK to enact digital transformation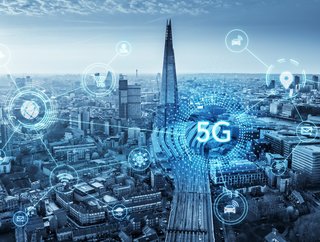 With a 5G network, this decision aims to offer customers a transformative and superior experience.
Vodafone and Three UK announce game-changing merger to create the largest and leading 5G network, better customer experience, and large economic growth
In an effort to build the digital future of the UK, Mobile network Three UK has announced that it is merging with Vodafone to create the largest mobile firm in the country. After several months of speculation, discussions and delays, the two companies have finally confirmed that they are partnering to deliver one of Europe's leading 5G networks.
In Three UK's announcement, it said it was "excited" to transform the customer experience with Vodafone, as they aim to provide better choice and value for mobile and broadband customers across the UK. The companies aim to drive economic growth, innovation and create jobs in all nations and regions.
A long time coming: transforming the European 5G network
This joint venture sees Vodafone holding 51% of the business deal and Three UK holding 49% as they aim to invest in making the network the best-in-class for 5G.
Andrea Donà, Chief Network Officer at Vodafone, stated that the companies " want to build one of the leading European 5G standalone networks; as well as bringing faster and better connectivity to more people, in more places with expansion of 4G, and innovative rollouts such as OpenRAN, and the SRN programme."
With a 5G network, this decision aims to offer customers a transformative and superior experience. It is expected that the UK will benefit from a sustainable third scale operator, with a £11bn (US$13.9bn) network investment plan that will drive growth, employment and innovation.
The merger benefits Vodafone too, as for the home mobile market, this solidifies the company's ambition to be a centre for technological developments. The goal is that having the best 5G network in place sooner, this partnership will deliver up to £5bn (US$6.33bn) per year in economic benefit by 2030, create jobs and support the digital transformation of the UK's businesses. Vodafone stated in its press release that it believes that every school and hospital in the UK will have access to standalone 5G by 2030.
Customers for both Vodafone and Three UK will enjoy a better network experience with greater coverage and reliability at no extra cost, with the merger expecting to deliver to customers up to a six-fold increase in average data speeds by 2034.
A competitive challenge for other UK operators
The hope of both companies, according to their respective press releases, is that they will provide a real competitive challenge to other providers. If it spurs other mobile and telecom providers to invest more quickly and build faster networks, the competition will ultimately ensure that they drive better value for consumers and businesses across the country.
Dario Betti, CEO of the Mobile Ecosystem Forum told Mobile Magazine: "The revolution in this industry is just beginning. The operators are not just changing ownership, or in some cases brands. The industry change is much deeper and more fundamental. It is moving from offering 'mobile telephony' to 'mobile data'. Changes in the cost structures, the sales channels, the employee mix, and the technology itself are proving particularly challenging for some of the telcos.
"The merger of Vodafone UK and Three is only the latest chapter in the industry consolidation. Notable T-Mobile and Orange created EE, and then Virgin and O2 have been some of the biggest recent announcements. Other big mergers have been blocked in the past, especially by EU regulators, such as the Three O2 deal in 2016. However, most regulators seem to have shifted their position. The existing size of operators in Europe puts them at a disadvantage with American or Asian players. The latter often count on hundreds of millions of consumers and larger economies of scale.
"To maintain a role in the development of the future digital infrastructure the industry needs larger champions with bigger R&D and investment plans. This is not likely to be the last merger from either the Three or the Vodafone group globally."