How Celerway's solving challenges in the connectivity market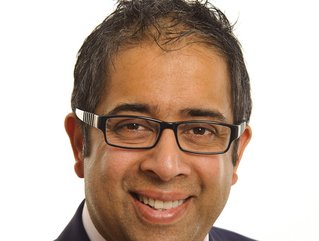 Celerway Chief Revenue Officer Hubert Da Costa. Credit: Celerway
Celerway CEO Hubert Da Costa talks to Mobile Magazine about the current challenges facing the connectivity market and how his company is combatting them
Hubert Da Costa joined Celerway as Chief Revenue Officer, responsible for the sales, execution and strategy of the business. Joining at a time of the organisation's significant growth and innovation, Celerway is driven by its development of advanced computing capabilities that allow enterprises to truly extend their digital footprint to the edge and simplify their infrastructure and capitalise on the transformative benefits of 5G.
Da Costa has been making waves in the edge networking industry after successfully establishing Cradlepoint internationally as VP & GM EMEA. He joined Cybera as SVP & GM EMEA to help the company expand its cloud-based network and application services worldwide before leading a global partnerships team at Zebra Technologies for nearly two years.
He now heads up edge connectivity provider Celerway. Founded in 2012, Celerway's services allow employees to connect seamlessly, even in remote places with little or no reliable connection.
Its modern and mobile-first platform enables customers to harness the power of multiple simultaneous wireless and wired connections to take their networks where they need them to be, expanding the reach of their edge and branch networking solutions.
Celerway was chosen by the European Innovation Council (EIC) as one of the most innovative companies in Europe and is a participant in EIC's Accelerator programme.
Here, Da Costa discusses the current challenges for the connectivity market.
How does Celerway enhance the connectivity industry?
We are a 5G cellular outcome-based solutions company. Fundamentally, we take care of the edge for businesses worldwide; anything that happens at the edge, or from an edge computing perspective, we make it happen securely with both agility and speed. As a result, we future proof businesses, allowing them to benefit from the countless edge solutions we have. And, more importantly, we give businesses the freedom to truly innovate, developing new solutions and services that were thought too complex to implement at the edge.
What are the current challenges for the connectivity market and how are you solving them?
The main challenge that remains is the number of people that are at the edge and how they manage to access work with security, integrity and safety. The one big issue people have connecting at the edge with a hardware device is the application layer and how they maintain this layer at the edge securely and with resilient connectivity. You need high computing power, portable form factors, and integrity of information and security; all of which Celerway offers its customers through its solutions.
Another issue is around safety. Often, businesses are losing data at the edge all the time as they don't have a fool-proof way to receive that data. If a business does not have adequate broadband or cellular coverage, it leaves a significant hole in its day-to-day function. No carrier is able to offer ubiquitous coverage, however with Celerway's dual or multi radio solutions and load-balancing protocol, we are constantly giving our customers the best signal to maintain the integrity of their data all the time. Through our work with our key global partners, we are able to support carrier protocols for every carrier in the world, ensuring connectivity anywhere, at all times.
What industries does Celerway operate in? Are there any particular markets or industries you are interested in exploring?
As a business, we are very much enterprise-led; there is no vertical that we cannot make a difference to. Our sweet spot is within the field service and mobility industries where we support office workers who may not work in their company's main office or those who are in the field on a day-to-day basis. We often work with the emergency services, utilities, transportation, retail and hospitality sectors where we can help to make a huge difference to their work.
We are expanding currently in the healthcare sector. We already work extensively with partners in this vertical so there are definitely opportunities there I'd love to explore.
What can we expect from Celerway for the rest of this year and beyond?
You can expect an outcome-based solution suite that will make a difference for all our customers: whether that is end users or partners. We're growing rapidly because we enable productivity, help businesses invest better in their own organisations, increase customer satisfaction and enhance business performance for our customers.
What sets Celerway apart from its competitors?
Our main differentiator is that we focus on solutions and results that are right for our clients, giving them the ability to improve their businesses and their go-to-market execution. With our solutions, we offer security, resilience, speed and integrity to our customers - we are the fastest, strongest and most resilient in the market space. Our differentiation is rooted in outcomes: we give our customers outcomes that will touch every aspect of their business, affecting how they go to market and operate.
Any advice you would give as a leader?
Well firstly, do what you are passionate about, then you never technically have to "work" a day in your life. And secondly, be humble and have every respect for people in your world. At Celerway, we view ourselves as the technologists who are customer-first, placing ourselves in their position and designing solutions that will make a positive impact to their businesses.
******
For more insights into the world of Mobile - check out the latest edition of Mobile Magazine and be sure to follow us on LinkedIn & Twitter.
Other magazines that may be of interest - Data Centre Magazine.
Please also check out our upcoming event - Cloud and 5G LIVE on October 11 and 12 2023.
******
BizClik is a global provider of B2B digital media platforms that cover Executive Communities for CEOs, CFOs, CMOs, Sustainability leaders, Procurement & Supply Chain leaders, Technology & AI leaders, Cyber leaders, FinTech & InsurTech leaders as well as covering industries such as Manufacturing, Mining, Energy, EV, Construction, Healthcare and Food.
BizClik – based in London, Dubai, and New York – offers services such as content creation, advertising & sponsorship solutions, webinars & events.
​​​​​​​