Demand for Chinese smartphones drops 14.3% in Q3 2020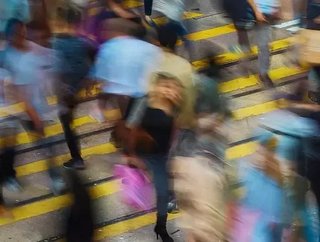 Reports cite soft demands, supply constraints and product launch delays due to COVID-19 as causes of the slowdown...
China's smartphone industry took a hit recently as the IDC Worldwide Quarterly Phone Tracker revealed a in the third quarter of 2020.
The market research body, which collects data on mobile phone and smartphone markets for handset vendors, software developers and service providers, said the drop was caused by multiple factors, including supply constraints, soft demand, COVID-19 financial fallout and delayed product launches.
Huawei losses
China's biggest mobile phone manufacturer, Huawei, which has a 56% market share of the Chinese smartphone market according to , saw its shipments fall by 15.5%. The multinational technology company which is headquartered in Shenzhen has experienced several losses in recent months. These began with POTUS Donald Trump signing an executive order in May 2019, preventing US companies like Google from partnering with Huawei following security concerns. 
Although the order will be in place until May 2021, Huawei has been able to obtain temporary licenses to carry out work with US companies. Huawei also created its unique mobile software called Huawei Mobile Services. But according to by the global research and advisory firm Gartner, the multinational will face challenges in trying to branch out internationally.
, a senior research analyst at Gartner, says, "Huawei will have a challenging year. It has developed the Huawei Mobile Service (HMS) ecosystem, but with the lack of popular Google apps and Google Play Store, Huawei is unlikely to attract new smartphone buyers in international markets."
China's smartphone company sales, in general, dropped by 20.2% across the board for that term, with Huawei losing 27.2% in the first quarter of 2020, according to Gartner.
Market leaders
However, China's mobile phone companies, which are predicted to continue leading the 5G market, collectively shipped 49.7 million handsets in 2020Q3 alone. According to IDC's data, Huawei is still only second to Samsung in the global smartphone market, beating Apple, Xiaomi, and Oppo. 
Gupta explained, "Huawei put in place an aggressive product introduction and sales promotion in China in particular and benefited from the strong support of communications services providers for its 5G smartphones."
Budget smartphones
Oppo, China's second-biggest smartphone manufacturer saw sales fall by 14.2%, while vivo, China's third-biggest provider, experienced a drop of 16.9%. However, vivo has recently specialised in different consumer segments and recorded fewer losses in quarter 3 than in previous periods. 
The fall in sales globally in smartphones is in part due to the COVID-19 pandemic, which has led to lower disposable income among populations. However, many mobile manufacturers have noted a decline in market interest in high-end smartphones, with sales in budget handsets rising.
Apple sold 38 million smartphones in the second quarter of 2020, a loss of just 0.4% on previous quarters by capitalising on the demand for budget phones with the iPhone SE. 
, research vice president at Gartner, commented, "Apple's iPhone sales fared better in the quarter than most smartphone vendors in the market and also grew sales quarter-over-quarter."
She added, "The improved business environment in China helped Apple achieve growth in the country. In addition, the introduction of the new iPhone SE encouraged users of older phones upgrade their smartphones."