Are data siloes delaying your M&A RoI?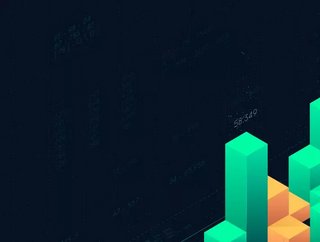 Harry Dougall, CFO and founding partner at Sagacity, analyses the impact that data silos can have on your merger and aquisition ROI.
The recent announcement from Liberty Global and Telefónica around the merger of their UK operations, valued at £31 billion, is just the latest in a long stream of telco M&As. The Virgin-O2 deal will create a combined customer base of over 40 million people, while enabling the creation of O2-branded dual or triple play bundle offerings that will help challenge BT and drive immediate cross-sell opportunities. Liberty and Telefónica are not alone.
The benefits of such ventures can be far reaching. By combining forces, operators can benefit from economies of scale; net greater market share; acquire a technological edge; expand their networks and customer base; and develop new revenue streams. 
However, to capitalise and drive a swift return on investment (RoI), communication service providers (CSPs) need to be able to identify the pockets of profitability that exist across their merged customer bases. Yet many organisations continue to spend years post-merger operating in siloes, with separate Operational Support Systems and Business Support Systems (OSS/BSS).
Without a holistic, unified view of data, the merger will never deliver on its promise. So, what are the data barriers that stand in the way of M&A success?
The integration challenge
When it comes to M&As, one of the most difficult challenges any organisation faces is technology integration – but for a telco, this issue is magnified. Network infrastructures are incredibly complex and have been built over decades, leading to sprawling legacy systems and databases. The industry also has a tradition for building systems in-house, meaning there is no manual or vendor you can go to for help. Every environment is highly bespoke. As a result, it is an extremely complex and often impossible task to knit multiple systems together.
Another challenge is that telco businesses are extremely siloed, with multiple teams that work independently of one another, using their own set of tools and processes specific to their job. As a result, data is scattered across multiple locations, with IT disconnected from business functions. Not to mention the complexity of the ecosystem of channels that telcos operate; through online, through partners and contact centres, which can often mean data collection is inconsistent. When two become one it exacerbates this already existing problem, by bringing in more records, service channels and siloes.
The impact on customer experience
To deliver a sustainable and profitable M&A, there needs to be a clear data strategy that ensures both customer satisfaction and business growth. Yet CSPs often take years to integrate – with some never doing it at all. This creates cost and inefficiency challenges for running two, and sometimes more (if there are other acquisitions that have been made), organisations alongside one other.
It also makes it impossible to create a unified customer experience. Being unable to connect the dots across customer records prevents the newly formed company from identifying upsell or cross-sell opportunities, such as new bundles or tariffs. This can be frustrating to customers, who have a disjointed experience accessing their services. This leads to a slower return on investment, negatively impacts the customer experience, and can result in significant revenue leakage. 
Five steps to M&A success
CSPs do not have to wait for full technology integration to start reaping the benefits of their M&A. Here are some steps that can help drive success:
Clean your data: Ensure customer information is correct and up-to-date, filling in any crucial gaps (such as customer addresses, billing information and what tariffs they are on). Cleansing data before issues trickle down to the customer is essential to delivering a smooth M&A transition. Added to this, erasing inaccurate personal information ensures the newly merged company complies with GDPR regulations around personal data.
Harmonise data collection processes: Categorise, segment and label data in a consistent way, so that when the day comes for systems to be merged it is easier to do so. These should also be linked to wider policies, technologies and teams.
Layer in analytics: Using analytics, often enhanced by machine learning, can help stitch together different data sets from the different data siloes and across organisational boundaries. This will help to create a single view of the customer.
Identify pockets of profitability: Use a Value Based Management (VBM) tool to analyse the customer – looking at areas such as contract value, the cost of acquisition, tenure, and so on – to assess the lifetime value. Zoom in on these pockets of high profitability to understand why and get answers to questions such as: who are my upsell and cross-sell candidates? What is the most profitable sales channel? Is bundle x valuable to us? What price should we be setting and what impact will that have on churn?
Start making money: Use data to hypothesise and trial new models, identify which sales channels and processes you should keep and which to transfer, and take action!