Rising pressure to ditch the PSTN
By Kristian Torode, Director and Co-Founder, Crystaline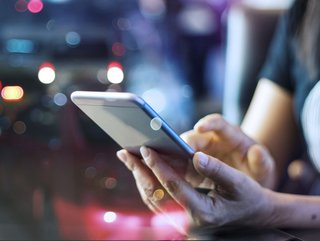 Kristian Torode, Director and Co-Founder of business phone system provider Crystaline, explains why businesses could to ditch the PSTN to avoid deteriorating telecoms services.
Crystaline's Kristian Torode explains why your business needs to ditch the PSTN to avoid deteriorating telecoms services and switch to digital alternatives
In February 2023, Openreach announced that it will be limiting the performance of analogue services in a bid to migrate all customers over to new, digital phonelines. The PSTN might not be switched off until December 2025, but not migrating your business phone system soon will interrupt your business comms. Here, Kristian Torode, Director and Co-Founder of business phone system provider Crystaline, explains why businesses could to ditch the PSTN to avoid deteriorating telecoms services.
In UK counties Salisbury, Wiltshire and Suffolk, Openreach will now be slowing broadband speeds and preventing outbound telephone calls, except for calls to emergency services. These measures come as Openreach seeks to encourage consumers to move more quickly from analogue services to new, digital alternatives. If these measures prove successful, it's likely that they'll soon be rolled out in other areas across the UK too.
But why is Openreach moving consumers away from existing infrastructure, two years before the official shutdown?
The upcoming switch-off
The Public Switched Telephone Network, or PSTN, is the infrastructure that has been providing landline connectivity for decades. But these copper lines are old, expensive to maintain and can no longer keep up with modern demands. As a result, the entire network will be switched off by the end of 2025.
Therefore, all consumers using the service will need to move to a different connection by the deadline. But waiting until 2025 to make the switch may not be the best solution. In September this year, the 'stop-sell' will come into effect. After this, homes and businesses will be unable to make changes to any existing plans on PSTN connections or buy any new services.
Businesses who leave making the switch too late may end up having to rush changing their connection. This could result in disruption and a loss of service. It could also mean that businesses end up with a solution that isn't quite the right fit or find themselves unable to make the most of their new technology, having not had enough time to explore and learn about the solution.
Important devices may also be left behind in the switch-off. Many alarms and CCTV systems send alarm signals via landline connections to remote monitoring centres. Without taking note of all devices using the PSTN and moving them over, some equipment may be left behind. Ultimately, this could result in reduced business security as well as a safety risk in an emergency.
And Openreach's new trials to limit the availability of services only continue to raise the pressure on consumers to switch to new alternatives.
Replacing the PSTN
Newer, digital services will replace PSTN connections. Traditional landline connections will be replaced by Voice over Internet Protocol (VoIP) technology, which delivers a telephony service via the internet.
Switching to VoIP offers a variety of benefits alongside being futureproof. Unlike desk phones which rely on a wired connection, VoIP systems can be used across multiple devices including smartphones, tablets, and laptops. This makes it possible to facilitate hybrid and flexible working, freeing employees from being tethered to their individual desks.
Other benefits include improved audio quality, automated attendants, and the ability for conference calling. Integration with other business tools such as CRM platforms is also made possible, boosting business productivity and customer experience.
The lack of costly physical infrastructure also means that switching to VoIP offers substantial cost reductions, with VoIP offering savings of more than 40 per cent.
Luckily, switching doesn't necessarily mean that you need to throw away or replace all your existing hardware. Businesses with a traditional Private Branch Exchange (PBX) system can benefit from solutions like SIP trunking. An SIP trunk acts as a virtual phone network, connecting traditional PBX systems to the broadband service provider. By using SIP trunking, businesses can retain their physical hardware and setup, while being able to make calls without the PSTN.
Pressure continues to build on businesses to move away from the PSTN. But switching away doesn't need to be difficult. The sooner businesses start to explore their options, the quicker they can be on the road to a faster, futureproofed connection.