Phishy deals: How to stay safe on Black Friday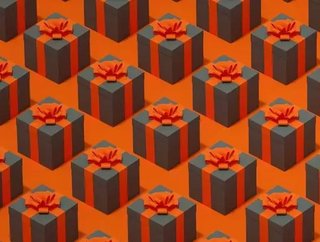 COVID-19 might make Black Friday 2020 the biggest in history, which could make it a highly lucrative event for cybercriminals and scammers...
While the Coronavirus may have decimated in-person shopping, online e-commerce has picked up the slack this year. In the UK, retailers are looking forward to a hectic holiday shopping season, with some firms expecting demand to exceed supply. 
"We think the volumes are going to be really very excessive this year," said Andy Mulcahy from IMRG, the industry body for online retailers, to the . 
In the US, the story is much the same, with Americans spending $21.7bn online during the first 10 days of the holiday season - a figure that represents a . Over the whole holiday season, analysis firm Adobe Analytics expects American consumers to spend $198.73bn online. 
With social distancing measures and lockdowns still in place across large areas of the world, the magnitude of e-commerce spending on Black Friday at the end of this week could be higher than ever. 
In the US alone, the combined total of Black Friday and Cyber Monday revenues almost reached $17bn in 2019, and there's every reason to believe that figure will be not-insignificantly higher this year. A recent survey conducted by Google found that 75% of shoppers plan to spend more online this holiday season. 
Getty Images
Where there's cash there's crime
However, retailers and e-commerce firms may not be the only ones to benefit this year from the vast number of consumers sitting at home buying iPhones, PlayStation 5s and bluetooth-enabled foot massagers. 
Claire Hatcher, who works for Russian cybersecurity firm , wrote that "Whenever there's money to be made, cybercriminals are hovering… Black Friday and Cyber Monday present lucrative opportunities for hackers and social engineering scammers." 
According to Kaspersky, e-commerce shoppers make a tempting target for cyber criminals. "Scammers know legitimate businesses use the season to create a sense of urgency, with time-limited offers and low prices that are hard to turn down. They use these exact tactics to dupe victims into taking the desired action," notes Hatcher. 
This year, Kaspersky claims to have identified almost by scammers using fake Amazon websites. 
"If a deal is too good to be true, it probably is. However, the good news for consumers is that through simple precautionary measures and remaining vigilant, they can stay safe while enjoying the shopping experience," recommends Kaspersky ANZ senior security researcher Noushin Shabab.
By only shopping at trusted online stores, verifying any discount codes and links with a third party search, only paying online through payment methods and using password managers to secure your online accounts, consumers can mitigate the risk of phishing attempts in the coming week. 
iFones on SALE NOW!
Another major issue facing Black Friday and Cyber Monday shoppers is the growing trend of sub-standard or fake electronics and other goods being manufactured and sold specifically for the holiday. "Throughout the year, fraudsters take advantage of the intellectual property (IP) of legitimate businesses by creating low-quality – but convincing – counterfeits and selling them at a discounted rate to make a quick profit," notes a report by . The report also found that, in 2019, one in three UK consumers purchased a counterfeit electronic product online. 
Again, scammers are taking advantage of a sense of urgency cultivated by retailers to buy online without doing the necessary due diligence. Avoiding buying a fake iPhone this weekend is as simple as avoiding a dodgy Amazon link. Use trusted sites, verify with a third party search, and protect your passwords.