Enhancing the return to the office, according to the experts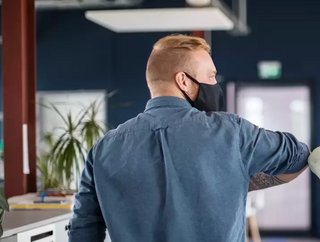 We asked Kimberley Hutchinson from Your Workspace about the top three high impact, low disruption COVID-19 prevention measures for enterprises.
As Coronavirus restrictions have now eased across the UK, many enterprises are now faced with the potentially thorny issue of returning to the office. The return is largely being branded by corporations as a "joyous re-establishment of the hustling and bustling atmospheres of the workplace", as colleagues joyously reunite and return to a sense of normalcy. Of course, questions remain over how valid this reality actually is.
But, even if you set aside arguments over the efficiency of remote work and the attitudes of managers and executives who want to see the great world from home experiment come to an end, there are still valid concerns for the health and safety of workers. 
 The Covid-19 pandemic has shifted employers' and employees' priorities, whilst health and safety protocols have taken on a life of their own. Post-pandemic office environments are rightfully subject to stronger precautionary measures; we are expected to be more proactive, secure and flexible, so as to fulfil employees' needs and keep people safe.
As an employer, understanding exactly what measures you need to implement can be daunting; government regulations are ever-changing, flexible hybrid working is, for most, an entirely new concept, and the technology that promises to support businesses isn't widely recognised. 
We asked Kimberley Hutchinson, Brand Manager at Your Workspace - a leading provider of storage facilities and smart solutions - to share her expertise when it comes to employers taking simple and accessible ways to support their employees' safety and comfort during this transitional period. 
Smart lockers
"Lots of employees are feeling apprehensive and concerned as they return to the office, fearing shared devices and general hygiene risks. Communal lockers and desks are a widespread concern, for example – how will they be cleaned between uses? Will groups of people form around them throughout the day? Are they exposing staff to unnecessary risks? Evidently, as offices are adapting post-Covid, their storage facilities need to follow suit. 
Conveniently, forward-thinking, smart storage alternatives are now available, meaning employers can respond quickly. At Your Workspace, for example, we offer employees peace of mind through our smart lockers, which send live updates via a mobile app when a locker is in use during social distancing mode. As a result, access to the lockers becomes more manageable, streamlined and Covid-secure, as employees can effectively 'take turns'.
Meanwhile, our smart lockers' control panel-based unlocking system means physical contact is minimised. Generally, smart lockers ease employees' concerns whilst making an office's Covid regulations more proactive; by investing in digital solutions like this, which can be adjusted as restrictions and worries ease, you'll always be one step ahead.'
Holistic mental health support
"Whilst returning to the office might feel like a breath of fresh air for some, not everyone will share this excitement. It's important their struggles are recognised, with sufficient mental health support being offered to every employee. Your entire team must be made aware of the services available to them, whilst I'd recommend emphasising that their wellbeing will remain an ongoing priority.
For many, the pandemic was the most challenging time of their lives – they may not anticipate how difficult returning to normality will be, or may simply not have the confidence to ask for help. Counselling services should be provided where possible and an open-door policy is recommended across senior management teams. We have all felt detached and isolated throughout the past year; reminding employees that you're connected as a team will make a tremendous difference."
Socially-distanced office planning
"If sufficient space is available, socially distancing workspaces is a simple, yet effective, step you can take. This will show you're prioritising your employees' health and safety, as opposed to squeezing as many employees back into the office as possible. Whilst this may not currently be necessary according to government regulations, social distancing shows that Covid-precautions are an ongoing priority within your business. Similarly, with the majority of employees being accustomed to staying in low-risk environments at home, not implementing this simple measure in the workplace could result in a reluctance to return to the office. If social distancing is achievable, it's a measure employers can't afford to avoid.
Following the pandemic, every business is finding themselves in a period of adjustment. Fortunately, by implementing simple 'return to work' protocols, including smart storage solutions, you can maximise productivity whilst responding to your employees' concerns. Their mental health and wellbeing must be a top priority."