Five Minutes With... Mark Dzuban and Phil McKinney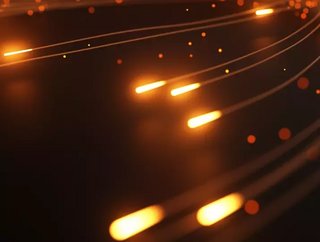 We sit down with Mark Dzuban, President and CEO of SCTE, and Phil McKinney, CEO of CableLabs, to talk cabling, telecoms, and the 2021 Cable-Tec Expo
With the 2021 Cable-Tec Expo slated to take place as a hybrid virtual industry event next month (October 11-14), delivering an industry leading networking and skill sharing experience for telecom, cabling, and connectivity leaders throughout the industry, we sat down with Mark Dzuban, President and CEO of SCTE, and Phil McKinney, CEO of CableLabs, to discuss the impact of the COVID-19 pandemic on industry events, and the future of the cabling industry. 
What kinds of challenges has the COVID-19 pandemic posed for cabling and telecom companies?
Phil: COVID-19 placed a spotlight on the entire communications industry as the need for fast, reliable internet became a necessity for everyone across the country. Fortunately, the cable industry has a long history of making significant yearly investments to constantly improve infrastructure and evolve our networks to stay ahead of consumer demand.
We were the first industry to introduce America and the world to residential broadband service in the late 1990s. Since then, we have continually improved our network performance and capabilities. Because of these investments, the industry was able to step up to the challenges proposed by the COVID-19 Pandemic and work together to provide broadband access that allowed people to live, work, learn and play seamlessly from home.
Without the work from all of the members and operators, the pandemic would have caused significantly more stress and damage to our economy. It was crucial that the industry banded together to increase both offerings and access during this time. 
How has the pandemic changed the cabling landscape? 
Phil: The pandemic shifted the pace of innovation into high gear. We continued to make great strides to improve speed, security, reliability and latency of the broadband network, specifically toward the 10G platform.
Now, we're moving faster than ever to improve all aspects of broadband to allow people and businesses across the country better access to a better broadband network.
What should cabling and telecom companies consider their top priorities going into 2022? 
Phil: Going into 2022, we are laser focused on building out our 10G platform and increasing accessibility and quality (speed, reliability, latency security) of the extended broadband network. Our top priority is to continue to innovate around ways that improve healthcare, gaming, remote learning and much more.
Mark: Top priorities across the industry will include convergence and how effectively we can run wireless and wired networks in driving 10G. The recent trend is to look at convergence holistically, not just converging segments of the network.
By converging end-to-end service delivery, every company can better focus on both improving the customer experience and delivering service reliability. Forward-looking companies are realising that 10G will be a supplemental step in wired and wireless over the next few years and supports how that convergence takes place.
But 10G is not the final domain. Here at SCTE, we are planting the foundation for building a differentiating network that has significant capabilities far beyond entertainment. For example, we are going to have a lot of optical networking at Expo, and we are working to get more bandwidth out of our existing network. We will start to see parity between wired and wireless in the convergence effort. 
Would you care to comment on the upcoming 2021 Cable-Tec Expo as a hybrid event? 
Phil: This year's Expo is especially momentous as it will also be SCTE's first event collaborating with cable leaders and players from other industries.
Cable-Tec Expo truly brings the industry together. Whether meeting new people or reestablishing relationships, we are looking forward to connecting with the individuals and organizations that genuinely care about our businesses and the industry at large and are constantly willing to share their experiences and the resources that will push broadband technology innovation forward.
Last year's virtual event was highly successful and we're certain the hybrid event will serve to heighten collaboration across the industry for those who join virtually as well as those joining us in-person in Atlanta. We have an outstanding line-up of speakers and are also proud to announce that the Expo will also feature the very first National Association of Broadcasters (NAB)-SCTE live bicoastal collaborative event.
Mark: We're excited to have SCTE Cable-Tec Expo 2021 back as a hybrid experience, October 11-14 in Atlanta and anticipate that it will be an even better attended event than last year.  
We expect that our attendees will be more engaged than ever. Last year, 80% of the show was live content.
We'll be using the same platform we used last year, which allowed for one-to-one video chats or one-to-many video chats; texting among attendees, Q&A and chat during session, meetings, and technology tours.
This type of robust experience is not only for attendees but also for exhibitors, especially those from outside of the United States, who can still promote their products and services, network, and host meetings with current and future customers. In addition, our general session, awards luncheon, all 50+ Fall Technical Forum workshops, all presentations via our Innovation Theater on the exhibit floor, media events and other super sessions will also be broadcast.
We'll feature the first National Association of Broadcasters-SCTE live bicoastal collaborative event by broadcasting in parallel with NAB's meeting in Las Vegas. There will be a lot of live content between Oct 11-14 on that platform to keep everyone fully engaged. Perhaps more importantly, Expo is bringing our cable community back together safely in October.
Public safety is top-of-mind and SCTE is planning a low-touch, socially distanced Expo. We are working closely with the Georgia World Congress Center and our shuttle bus partner to maintain social distancing protocols, signage and other safety measures to keep everyone safe.
As a matter of fact, the GWCC will be upgrading to the MERV 13 filters, which can trap smaller particles, including viruses, and can improve the systems efficacy in removing viruses from circulated air. Upgrades will be complete by end of August. 
What's on the horizon for SCTE over the coming months?
Mark: We're focused on unleashing the power of limitless connectivity. Cable-Tec Expo and our exploration of 10G is one stepping stone of which there are multiple stepping stones beyond that. We are focused on building extreme bandwidth, security, and latency reliability for applications other than just as an entertainment network.
For example, our Explorer Program has multiple working groups, including telemedicine, telehealth, aging in place, that are identifying and innovating the tools we need to deliver connectivity in a way that's reliable, safe, and highly secure. Using artificial intelligence (AI), we are able to develop many predictive measurement tools that will help us scale these innovations into the future.