Navigating Apple's new mobile advertising landscape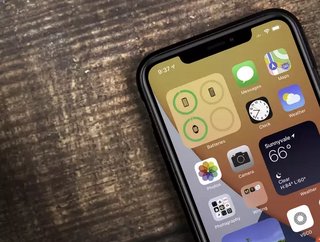 Tanya Lee, GM EMEA at Vungle, takes a closer look at the implications of Apple's new advertising and privacy policy changes for users and advertisers.
In recent months, users of iOS mobile devices have become increasingly familiar with the pop-up message "Allow [app] to track your activity across other companies' apps and websites?". Accepting the prompt allows apps to continue to track this activity – and serve targeted ads based on that information – while rejecting it stops any further tracking. While this may be a simple choice for the user, Apple's new measure, called the 'App Tracking Transparency' or ATT, has significantly complicated the way the mobile advertising ecosystem operates. 
The impact of App Tracking Transparency 
The ATT framework is designed to prevent apps from collecting and sharing user data without user consent. Prior to Apple's privacy measures, the default setting on iOS allowed apps to track users through a unique Identifier (IDFA) and serve users ads based on their past activity or shopping tendencies. One example of this behavioural targeting in evidence is when a user browsing for trainers on JD Sports one day then sees ads for Nike Air Max shoes the next – sometimes even giving users the feeling that a brand was 'following' them around to different apps, such as from Facebook to Instagram. 
If the introduction of ATT can be seen as a survey of consumer privacy sentiment, the message to advertisers is clear: the vast majority of users do not want their data to be shared and used for targeting, with preliminary data from Singular showing that only 16.8 percent of iOS 14.5 app installs agreed to share their IDFA. Without this data, however, different parts of the mobile advertising universe lose the ability to communicate, making it much harder for advertisers to personalise their campaigns to user preferences and measure their effectiveness the same way they did before. 
Adapting to Apple's privacy changes
Now that ATT is here, industry players are seeking alternatives that still maintain user privacy. For instance, some are looking at factors like low battery level or slow network speed to determine whether to serve ads for games with long download times. The argument is that privacy is protected because the device information wouldn't be connected to a specific user. Similarly, seeing app information – like the app version – can help inform which ad to show: e.g. if the user is playing a word game that is several versions out of date, there is a good chance they might respond positively to an ad for a newer word game with similar appeal. 
It's important to note that the ability to prevent IDFA from being shared with third parties has been in existence for some time (since iOS 10 in 2016), through an iPhone setting known as 'Limit Ad Tracking' or LAT. Experience with LAT has provided clues for the industry to adapt to the ATT implementation. For instance, advertisers can still leverage some information on the user, which – albeit not as specific as the IDFA – can be used to show ads to the relevant audiences at the right times. These are known as contextual signals and collectively enable contextual targeting.
There are also important creative information signals to take into account. If a user is immersed in a manga-style app, showing them an ad in a 'realistic' art style will create dissonance and result in low engagement, however an immersive "fantasy" style is more likely to create interest. Leveraging creative contextual signals such as genre fit, moods, player personas and styles can help create a harmony between the ad creative and its context, adding emotional undertones to the ad experience, which crucially help drive its performance.
New rules of measuring advertising effectiveness 
The IDFA wasn't just useful when serving ads to users, it was also key to measuring the effectiveness of mobile ads. Ad networks used the unique Identifier for Advertisers to attribute results, such as app installs to ad campaigns, and create monetisation strategies based on this data. With 'untracked' audiences, this task becomes much more difficult. 
This is where probabilistic attribution comes in. This approach establishes the probability distribution of where user engagement – such as clicks or installs – is likely to have come from, using only anonymous data. Since this method doesn't attempt to make one-to-one attribution matches between users and attribution sources – unlike 'fingerprinting' – it offers a fully Apple compliant alternative. This form of attribution allows advertisers to measure campaign effectiveness in the post-ATT advertising landscape.
Respecting users' need for privacy while delivering great experiences

 
Questions of user privacy are often juxtaposed against those of user ad experience, but they need not be mutually exclusive. Compelling ad creative, delivered at the right time and place will continue to drive purchasing behaviours and campaign effectiveness. 
Going forward, the focus in the mobile advertising sector should be on maximising this creativity and contextual intelligence, while empowering the user to retain full control over their privacy. And with Google planning to follow in Apple's footsteps on Android devices, now is the time to get on board with the changes.