Apple to make iPhone and Android messaging easier with RCS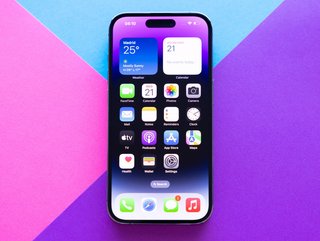 The decision by Apple has been a long time coming, with RCS now considered an industry standard for messaging
The tech giant says that iPhones will support the RCS messaging standard in 2024 for a smoother texting experience, having previously resisted the change
Apple will be implementing Rich Communications Services (RCS) messaging in 2024, allowing for easier messages between iPhones and Android devices.
This decision has been announced after persistent attempts by competitors such as Google and Samsung to persuade the iPhone inventors to adopt the technology. Apple has previously refrained from integrating RCS, given that its CEO Tim Cook stated that the company did not see customer demand for it in 2022.
RCS is now considered an industry standard for messaging and includes features such as allowing users to send and receive high-quality photos and videos, chat over WiFi or cellular data and know when messages have been read.
Improving data quality for Apple users
It has been said that texting between iPhones and Android phones will now be improved, enabling support for encryption, read receipts, typing indicators, high-resolution images and videos when sending texts between different devices. Adopting RCS will also allow users to share locations in text threads and RCS messages will be green, like SMS messages are currently.
Previously, there were issues between different mobile devices, including the sending of low-quality videos and SMS's lack of encryption.
As reported by The Verge, Tech giants Google and Samsung, amongst others, have long pushed for Apple to add support for RCS with marketing campaigns and videos. Earlier in November 2023, Google sent a letter to the European Commission arguing that iMessage should be considered a core platform service under the European Union's Digital Markets Act (DMA).
Offering insight, Marijn Geurts, Director of Product Management SMS & MMS at Sinch, says: "With RCS, it is easy to make branded messages work, because it works on the same principles as SMS. I really want our customers to see the benefit of these richer channels."
European Union (EU) regulators also applied pressure on Apple, having imposed a deadline last week for the company to argue to the EU that iMessage should not be considered a "core" service under the Digital Services Act. With this in mind, it was likely that the company would have been legally required to introduce RCS anyway.
"Breaking the communication barrier": Interconnection to make messaging more advanced
Dario Betti, CEO of the Mobile Ecosystem Forum (MEF), says: "Apple is not moving away from its successful Apple to Apple messaging platform, iMessage. Nor is it stopping its foray into business messaging, the paid services offered to companies that want to run customer services or promotional campaigns via phone messages. It is an RCS announcement, and not an "RBM" (RCS Business Messaging), but the news is big - even if expected to an extent."
He continues: "The announcement is too late to provide a real worry for a player such as WhatsApp. The change will not affect its usage base immediately. If Google and Apple were to back the service for deeper device integration in future, that might represent a challenge for Meta and other messaging companies."
Betti says that MEF announced in October 2023 that there are an estimated 1.2 billion devices supporting RCS in the current global market. In addition, the company's data suggests that there are 1.1 billion iPhones in the world - confirming that for the first time, there are more RCS devices than Apple ones.
Technology evolving ultimately plays a significant role in improving CX in mobile and telecommunications. Given that messaging is now more advanced, it is important that a huge organisation like Apple supports evolving SMS interconnection.
When it comes to its business decisions, Apple has had to work hard in 2023 to keep up with competitor companies. In addition to its mobile developments, the company has also been working on its AI strategy to develop new machine learning technologies.
******
For more insights into the world of Mobile - check out the latest edition of Mobile Magazine and be sure to follow us on LinkedIn & Twitter.
Other magazines that may be of interest - Data Centre Magazine.
Please also check out our upcoming event - Net Zero LIVE on 6 and 7 March 2024.
******
BizClik is a global provider of B2B digital media platforms that cover Executive Communities for CEOs, CFOs, CMOs, Sustainability leaders, Procurement & Supply Chain leaders, Technology & AI leaders, Cyber leaders, FinTech & InsurTech leaders as well as covering industries such as Manufacturing, Mining, Energy, EV, Construction, Healthcare and Food.
BizClik – based in London, Dubai, and New York – offers services such as content creation, advertising & sponsorship solutions, webinars & events.