WWDC23: Will Apple's new iOS updates further lock users in?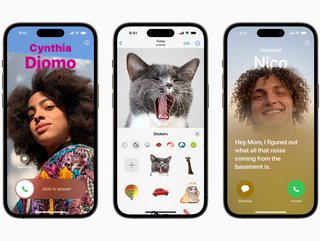 iOS 17 will launch this autumn. Credit: Apple
As iOS 17 is announced at WWDC23, CCS Insight's Ben Wood says new features "could provide an extremely powerful long-term lock-in to the iPhone"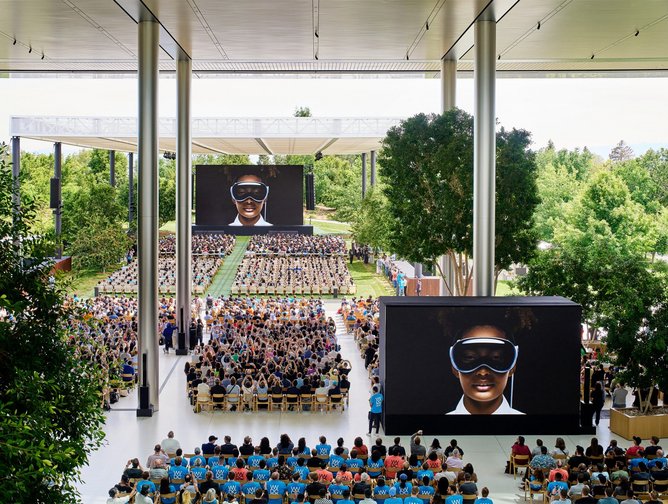 The audience at WWDC23 at Apple Park, California on 5 June. Credit: Apple
iOS 17's cutting-edge features
iOS 17 is set to be rolled out this autumn, most likely in mid September in line with previous iOS announcements and following the anticipated launch of the iPhone 15.
The biggest new feature that comes with iOS 17 is Journal - Apple's latest app to join its health and wellness portfolio including Fitness, Sleep, and Breathe, which helps users track and manage elements of their day-to-day life.
Also with iOS 17 come updates to Phone, FaceTime, Messages, with more ways for users to express themselves and share content. It will also allow the view of information at a glance thanks to new feature StandBy.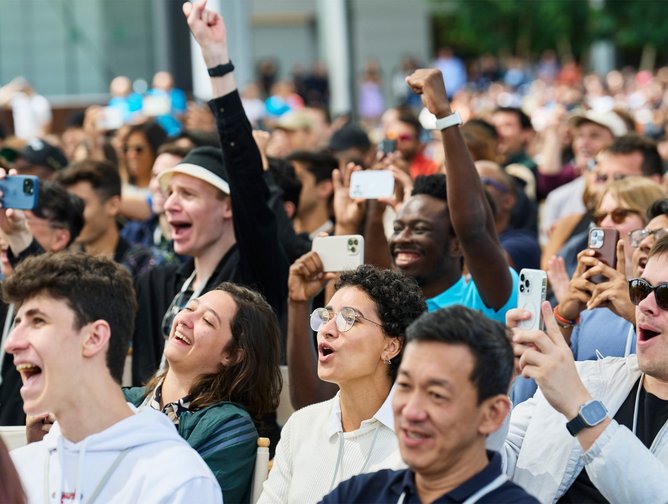 The audience at WWDC23 at Apple Park, California on 5 June. Credit: Apple
Notably, iOS 17 - which will be supported on the iPhone SE 2nd generation or later, and all phone devices from the iPhone Xs or later - will feature Live Voicemail, a feature where a live transcript will appear as the message leaver speaks. Stickers have been added systemwide wherever you can access emoji, meaning all emojis are now stickers and subjects from photos can be cut out and manipulated for sticker use. Live animated photos can also be made into moving stickers for Live Stickers.
Ben Wood, Chief Analyst at CCS Insight said off the back of Apple's announcements: "Some of the updates to iOS close the gaps with rivals, such as offering "swipe to reply" in iMessage while others, are clearly designed to lock users even more deeply into Apple's ecosystem – most notably the Journal app."
"The Journal app draws information from multiple sources such as the contacts app, location information, music, photos, podcasts and more, and creates a snapshot of a user's day allowing them to record their daily activities and thoughts. It could provide an extremely powerful long-term lock-in to the iPhone as it would make the phone a personal life-log, which would be difficult to transfer to another device or ecosystem."
"For the limited number of consumers that own a MagSafe charging stand StandBy will be appealing, but we believe it is a feature set which would be better suited to the iPad, similar to the approach taken by Google with the speaker dock it now offers to turn a Pixel Tablet into a smart home display."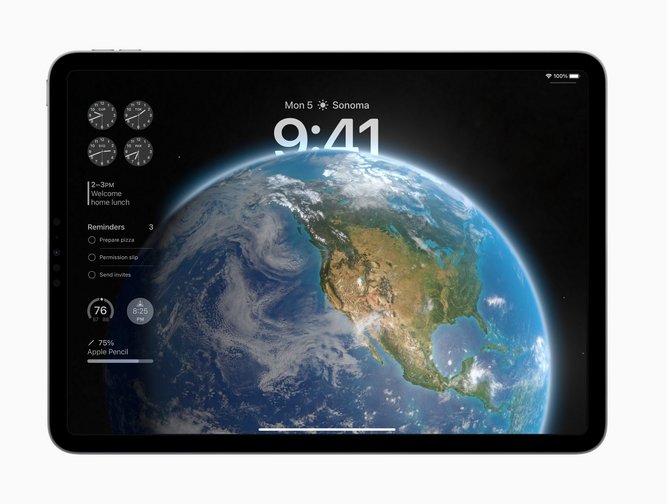 iPadOS 17 will launch in autumn. Credit: Apple
As well as advancements to iOS, iPadOS 17 brings versatility to the next level, with more ways to personalise the device and tailor the user's experience, while watchOS 10 gives users a fresh approach to quickly viewing information with redesigned apps.
More announcements are due throughout the rest of the week-long conference.