Is Vision Pro the next big thing or making Apple irrelevant?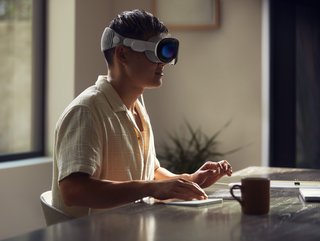 Apple Vision Pro launched on 5 June at WWDC. Credit: Apple
Following the launch of Vision Pro on 5 June, execs think Meta's Quest headsets pose strong competition for Apple's latest release
Apple's Vision Pro headset, announced at WWDC 2023, introduces an entirely new input system controlled by a person's eyes, hands, and voice.
The much-anticipated Vision Pro headset, which blends digital content with the physical world, is Apple's first major hardware launch in almost a decade.
The wearable tech, described as a 'spatial computer' by Apple, will be available next year and has a price point of US$3,499.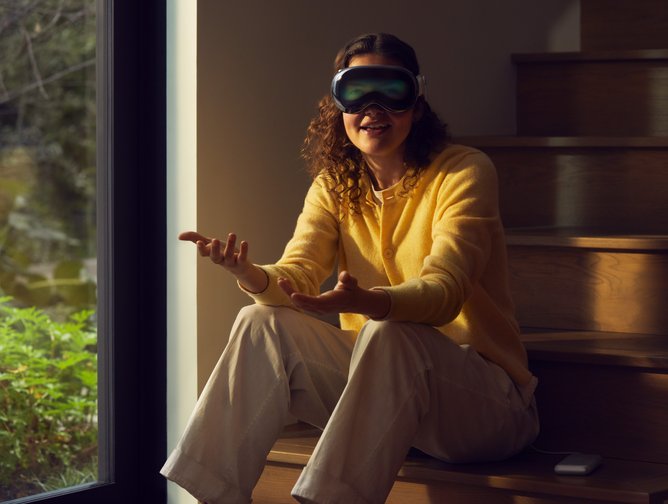 Apple Vision Pro will come out in 2024 and retail at US$3,499. Credit: Apple
What the industry leaders said
At the launch, Apple's CEO Tim Cook remarked: "Today marks the beginning of a new era for computing. Just as the Mac introduced us to personal computing, and iPhone introduced us to mobile computing, Apple Vision Pro introduces us to spatial computing."
However, a survey of software and marketing industry leaders by Storyblok has revealed that the introduction of the Apple Vision Pro shouldn't cause competition - including the likes of Meta - to worry about the future of its similar technologies.The software company surveyed experts both pre and post WWDC.
In the survey following the launch, 44% said Meta's Quest headsets will be strong competition for Apple, with only 1% saying they're not interested in the Apple Vision Pro - compared to 7% in a pre-WWDC survey.
Dominik Angerer, Co-Founder and CEO of Storyblok said: "Our data collected before and after the WWDC keynote shows Apple did a good job of introducing the Apple Vision Pro to businesses. Not only do more of them think this was another iPhone moment for Apple, but an increased number are willing to pay the high price for the device and create content for it, even though most think it's two years away from being important for their customers."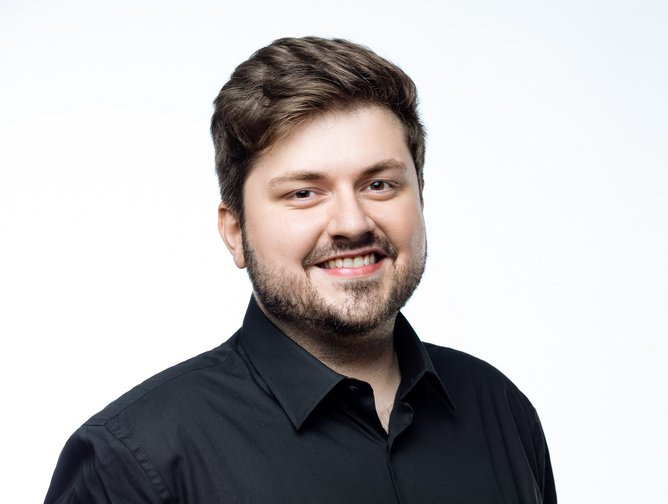 Dominik Angerer, Co-Founder and CEO of Storyblok. Credit: Storyblok
Of those surveyed, 18% say the Apple Vision Pro will make the technology company irrelevant, with 69% thinking it's an iPhone moment for spatial computing - up from 60% ahead of the launch event. Another 58% think it's the next big digital platform
"Anyone saying Meta's Quest headsets are finished after the Apple Vision Pro announcement should reconsider because the majority of executives surveyed think they will be strong competition for Apple," Angerer added. "Real competition is good for Meta, and their head start and price advantage provides customers with more choices on how they can experience immersive content."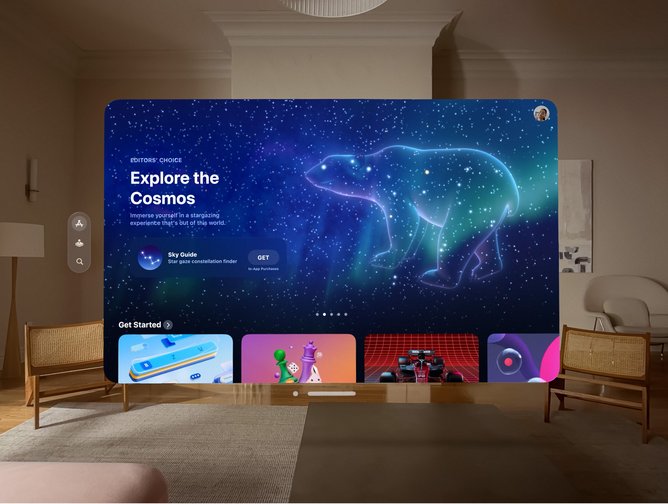 A user view when using Apple Vision Pro. Credit: Apple
Of the software and marketing industry leaders surveyed by Storyblok, 92% are very interested or somewhat interested in creating content for the Apple Vision Pro compared to 80% in a pre-WWDC survey, with just under a quarter stating the Apple Vision Pro will start to become an important device for their customers in the next year, 43% say the next two years.
But with the device costing thousands of dollars, is it worth forking out for? Almost half of respondents say they're definitely willing to pay US$3,499 for the Apple headset, while 10% saying they would pay whatever it costs in a pre-WWDC survey.