Top 10 largest telecommunications companies 2023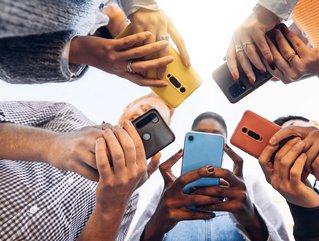 Credit: Getty Images
This week, we take a look at the top 10 telecommunications companies across the globe, ranked by revenue
Mobile phones and connectivity have become an essential part of our daily lives, connecting us with people and information from all around the world.
From staying in touch with loved ones, to accessing news and entertainment, to conducting business transactions and even accessing healthcare services, mobile phones and connectivity have revolutionised the way we communicate and interact with the world around us.
Of course, this is all thanks to the businesses that provide the all-important networks. That's why we've ranked the top 10 largest telecommunications companies by revenue for 2023.
Revenue: $49.2 billion
Telefónica, S.A. is a Spanish-based multinational telecommunications corporation based in Madrid, and is among the biggest phone and mobile network service providers across the globe. Telefónica offers fixed and mobile telephony, broadband, and subscription television services across Europe and the Americas. Telefonica's mission is to "make our world more human by connecting lives."
Revenue: $49.9 billion
Orange S.A. is a big French telecommunications company that serves over 266 million customers all over the world. They have 89,000 employees in France and 59,000 employees in other parts of the world. The business is headquartered in Paris, France. In 2010, Orange UK merged with Deutsche Telekom's T-Mobile UK to form EE – one of the largest networks in the UK.
Revenue: $53.2 billion
Vodafone is a purpose-led company with a mission to connect for a better future. The company's expertise and scale provide a unique opportunity to drive positive change for society. Vodafone's networks play a crucial role in keeping family, friends, businesses and governments connected, and are essential to critical sectors such as education and healthcare. The company's commitment to diversity and inclusion is fundamental to its purpose, and it works to empower women and society at large, improve access to education and digital skills.
Revenue: $59.8 billion
China Telecom, also known as China Telecommunications Corporation, is a state-owned telecommunication company in China, and the largest provider of fixed-line services and the third-largest provider of mobile telecommunications in the country. China Telecom has three listed subsidiaries, including China Telecom Corporation Limited, China Communications Services Corporation Limited, and Besttone Holding Co Ltd.
Revenue: $109.2 billion
China Mobile Communications Group offers high-quality communication and information services in all 31 provinces, autonomous regions, directly-administered municipalities, and Hong Kong SAR. It prides itself on having the world's largest network and customer base, as well as being a leading operator in terms of profitability and market value. The company employs a massive workforce of 446,068 individuals as of 30 June 2022, and has a total of 970 million mobile customers and 256 million wireline broadband customers.
Revenue: $113.5 billion
NTT, short for Nippon Telegraph and Telephone Corporation, is a telecommunications company based in Tokyo, Japan. In 2019, the corporation established a de facto holding company called NTT Ltd, worth $11 billion. This new entity brings together 28 different brands from various divisions of NTT, such as NTT Security, NTT Communications, and Dimension Data.
Revenue: $116.4 billion
Comcast Corporation is the parent company of Xfinity, Xumo, and Comcast Business. Among these brands, Xfinity Mobile stands out as a wireless service that offers flexibility and cost savings for consumers. With the internet at the core of the experience, Xfinity Mobile is tailored to meet the needs of today's phone users. It provides uninterrupted connectivity thanks to the nation's largest LTE network and numerous WiFi hotspots.
Revenue: $122.8 billion
Deutsche Telekom AG, headquartered in Bonn, Germany, is the leading telecommunications provider in Europe in terms of revenue. The company was established in 1995 following the privatisation of Deutsche Bundespost, which was then a state-owned monopoly. Along with its mobile communications brand, T-Mobile, Deutsche Telekom operates multiple subsidiaries across the globe.
Revenue: $133.6 billion
Verizon is a global telecommunications company that provides wireless communication, broadband internet, and entertainment services to millions of customers across the United States and around the world. With its advanced networks and innovative technologies, Verizon is constantly pushing the boundaries of what's possible in the world of communications. In addition to its focus on innovation, Verizon is committed to sustainability and social responsibility. The company has set ambitious goals to reduce its carbon footprint and promote ethical and fair labour practices throughout its supply chain.
Revenue: $168.9bn
Based in the US, AT&T is one of the largest telecommunication companies in the world, now operating in over 200 countries. The telecom giant provides a wide range of services, including wireless communications, broadband internet, and entertainment services. It has also had a long history of innovation and has played a significant role in shaping the telecommunications landscape. For example, AT&T was the first company to introduce the concept of mobile phones, and it was also the first to launch a national long-distance network.